Book List
I hated book reports in third grade, and I hate them now. Avail yourself to the links provided to read synopses. Also, if you're new (welcome!), there's lots more suggestions if you just keep scrolling down…
Book List (January 13, 2014 – not necessarily recent reads, but recommended ones):
-Night Film by Marisa Pessl (Mystery): a long-awaited second novel that delivers. Critics loved it, and so does the Average Joe/Jane. Check it out.
-Sycamore Row by John Grisham (Mystery): I loved A Time to Kill and this novel features our beloved Jake Brigance.
-One Summer: America, 1927 by Bill Bryson (Non-Fiction): who knew the summer of 1927  could be so interesting?
-Rena's Promise: A Story of Sisters in Auschwitz (Non-Fiction): one of the most amazing firsthand accounts from the Holocaust I have ever read.
-Dark Places and Sharp Objects by Gillian Flynn (Mysteries): these make Gone Girl seem like a snoozefest. Gillian Flynn and Darren Aronofsky should hang out.
-Wave by Sonali Deraniyagala (Memoir/Non-Fiction): this woman lost literally everything in the 2004 Tsunami – just…wow.
-Incendiary: A Novel by Chris Cleave (Literature): this is my favorite of his. He doesn't use punctuation which is normally a total dealbreaker, but it works – especially in this format (a letter to Osama bin Laden. You really should read this book.)
-New York by Edward Rutherford (Historical Fiction): one of those multi-generational sagas about intertwining characters living in New York, starting in the 1600′s and going thru early 2000′s. Easy but still quality reading with the added bonus of some knowledge.
-The Rosie Project by Graeme Simsion (Fiction): this reminded me of Where'd You Go, Bernadette, and I'm constantly trying to find books that remind me of WYG, B. Set in Australia and narrated by a quirky scientist who's searching for the perfect wife, it's a fun/funny read.
Book List (April 3, 2013):
The Original List – 2012.
Noteworthy Fiction:
Beach Reads (Chick Lit):
Mysteries (all books by these authors are good): 
Non-fiction:
EMAIL ME with recommendations! Also, I'm on Goodreads if you want to check out a more thorough list.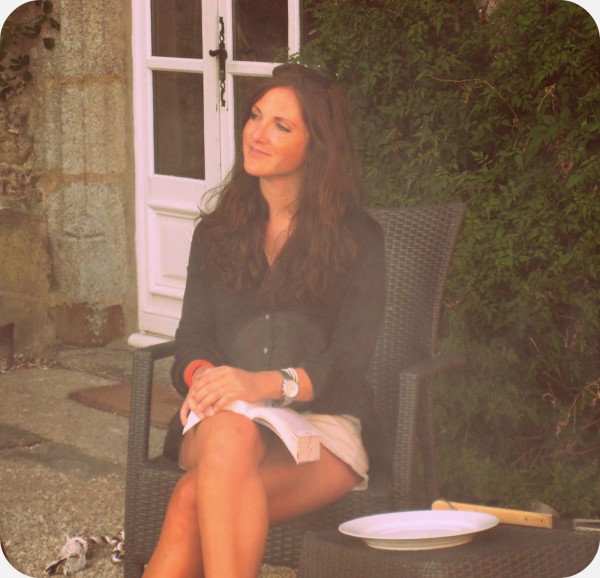 7 Responses to "Book List"
December 13, 2011 at 1:14 pm

Why does "Mysteries" have an asterisk? Also, in the non-fiction section, might I recommend "50 Reasons People Give for Believing in a God" and "A Brief History of Time"? I'm advocating for those based on the content and not necessarily the writing, so it may not be appropriate depending how you're determining the quality of non-fiction works.

December 13, 2011 at 1:22 pm

The asterisk was meant to apply as it does to the "Beach Reads" section – I like all of the books by all of the authors I listed, but those are my preferred selections.

I have read neither of those books – I welcome all suggestions, however, especially those of the non-fiction ilk as that is the arena with which I am least familiar..I'll check them out. I don't have a set scale for how I determine the quality – if I like it, I'll recommend it.

Thanks for reading/writing, Trent!

December 13, 2011 at 1:25 pm

Just giving you a hard time. Where's my reminiscent "how are you?" I don't think I've seen you since Australia, and don't worry – I noted your ranking of Bryson's walkabout tale. Hope you are doing well :)

December 13, 2011 at 1:29 pm

I had a feeling, but I wasn't sure – after all, it has been the better part of a decade since I've seen you. I re-read that book at least once/year to remind myself that returning to Oz is a non-option. I'm great, hope you are as well…

January 13, 2014 at 6:23 pm

Night Film was so amazing – you may have short-changed it here without more of a description. But then again, how do you really describe it?! Hope you're well – missed seeing you at Christmas, but got the update from Char and Jo!

January 14, 2014 at 11:30 am

I know, there's really nothing I can say – I even went back to add more info, and I may have made it even less appealing…but it's SO GOOD!

January 16, 2014 at 11:16 am

[…] Book List […]