Book List
See below for my list of recommended reading. This is woefully incomplete but until I can share a non ridiculous excel sheet, there's no point in getting too complicated. Also, just because I like it doesn't mean you will…but I have given these all of these BBT's Stamp of Approval, so that should count for something.
| | | |
| --- | --- | --- |
| Book | Genre | Blurb |
| The Girl in the Spider's Web | Mystery | The fourth in the "Millennium" series, better known as Girl w Dragon Tattoo series; different author same everything else |
| Where They Found Her | Mystery | same author as "Reconstructing Amelia" – I liked it better. Keeps you guessing! |
| How to Start a Fire | Female Fiction | TheSkimm recommended this and I LOVED it. One of my fave books of the year; sounds like some sappy chick lit nonsense but is actually v smart and quirky |
| Luckiest Girl Alive | Female Fiction | I didn't expect to like this as much as I did, couldn't put it down once I started. People compare to Gone Girl and Girl on the Train and I guess similar but this more modern, takes place in NYC |
| Girl at War | Historical Fiction | College student in Manhattan tells story of growing up in Croatia during the Croatian/Serbian War; I really liked this |
| The Nightingale | Historical Fiction | This will be one of the best books you've read – takes place during WWII |
| What Alice Forgot | Female Fiction | you can't miss with Lianne Moriarty |
| Natchez Burning | Southern Mystery | First of a trilogy – darker read, per Amazon: Rich in Southern atmosphere and electrifying plot turns, Natchez Burning marks the brilliant return of a genuine American master of suspense. Tense and disturbing, it is the most explosive, exciting, sexy, and ambitious story Greg Iles has written yet. |
| The Century Trilogy by Ken Follet | Historical Fiction | I cannot say enough good things. The third book comes out in Sept and I'm counting the days. The books start in early 1900's and finish in late 80's, with intertwining stories from Russia to California. These are for guys and girls and, while long, will suck you in immediately |
| I Am Pilgrim by Terry Hayes | Mystery | this just came out and is getting lots of buzz – "This astonishing debut espionage thriller depicts the collision course between two geniuses, one a tortured hero and one a determined terrorist, in a breakneck story reminiscent of John le Carré and Robert Ludlum at their finest." |
| Three Wishes by Lianne Moriarty | Female Fiction | triplet sisters all at varying stages of 33 yrs old in Australia…funny/happy |
| This Is Where I Leave You by Jonathan Tropper | Literature | About to become a movie with Jasone Bateman, Tina Fey, Timothy Olyphant – "a riotously funny, emotionally raw novel about love, marriage, divorce, family, and the ties that bind-whether we like it or not." |
| ALL ELIN HILDERBRAND | Female Fiction | She's just my favorite – esp for beach/vacation |
| You Should Have Known by Jane Hanff Korelitz | Mystery | appreciate it for the character development, not the mystery |
| Night Film by Marisa Pessl  | Mystery | a long-awaited second novel that delivers. Critics loved it, and so does the Average Joe/Jane. Check it out. |
| Sycamore Row by John Grisham  | Mystery | I loved A Time to Kill and this novel features our beloved Jake Brigance. |
| One Summer: America, 1927 by Bill Bryson  | Non Fiction | who knew the summer of 1927  could be so interesting? Bill Bryson is one of my top 5 favorite authors of any genre |
| Rena's Promise: A Story of Sisters in Auschwitz  | Non Fiction | one of the most amazing firsthand accounts from the Holocaust I have ever read |
| Wave by Sonali Deraniyagala  | Non Fiction | this woman lost literally everything in the 2004 Tsunami |
| Incendiary: A Novel by Chris Cleave  | Literature | this is my favorite of his. He doesn't use punctuation which is normally a total dealbreaker, but it works – especially in this format (a letter to Osama bin Laden. You really should read this book.) |
| New York by Edward Rutherford | Historical Fiction | one of those multi-generational sagas about intertwining characters living in New York, starting in the 1600's and going thru early 2000's. Easy but still quality reading with the added bonus of some knowledge. |
| The Rosie Project by Graeme Simsion  | Contemporary Fiction | this reminded me of Where'd You Go, Bernadette, and I'm constantly trying to find books that remind me of WYG, B. Set in Australia and narrated by a quirky scientist who's searching for the perfect wife, it's a fun/funny read. |
|  Methland by Nick Reding.  | Non Fiction | This nonfiction book is not for the faint of heart. I learned a whole lot about the crazy stuff people do while high on "crank" and sometimes it was a little too much information, but it was also interesting to read about the chain of events that spurned the epidemic…pretty fascinating, actually. Some parts made me queasy, and sometimes I got a little bored with the government stuff, but – and ask anyone with whom I've spoken in last month – I couldn't stop talking about it |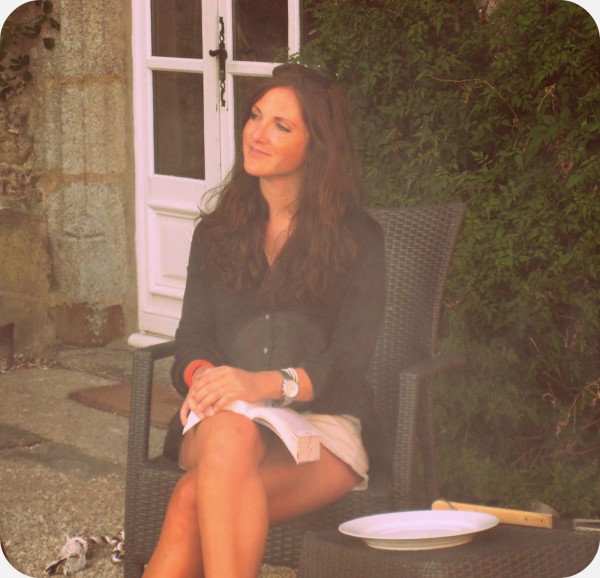 EMAIL ME with recommendations! Also, I'm on Goodreads if you want to check out a more thorough list.
7 Responses to "Book List"
December 13, 2011 at 1:14 pm

Why does "Mysteries" have an asterisk? Also, in the non-fiction section, might I recommend "50 Reasons People Give for Believing in a God" and "A Brief History of Time"? I'm advocating for those based on the content and not necessarily the writing, so it may not be appropriate depending how you're determining the quality of non-fiction works.

December 13, 2011 at 1:22 pm

The asterisk was meant to apply as it does to the "Beach Reads" section – I like all of the books by all of the authors I listed, but those are my preferred selections.

I have read neither of those books – I welcome all suggestions, however, especially those of the non-fiction ilk as that is the arena with which I am least familiar..I'll check them out. I don't have a set scale for how I determine the quality – if I like it, I'll recommend it.

Thanks for reading/writing, Trent!

December 13, 2011 at 1:25 pm

Just giving you a hard time. Where's my reminiscent "how are you?" I don't think I've seen you since Australia, and don't worry – I noted your ranking of Bryson's walkabout tale. Hope you are doing well :)

December 13, 2011 at 1:29 pm

I had a feeling, but I wasn't sure – after all, it has been the better part of a decade since I've seen you. I re-read that book at least once/year to remind myself that returning to Oz is a non-option. I'm great, hope you are as well…

January 13, 2014 at 6:23 pm

Night Film was so amazing – you may have short-changed it here without more of a description. But then again, how do you really describe it?! Hope you're well – missed seeing you at Christmas, but got the update from Char and Jo!

January 14, 2014 at 11:30 am

I know, there's really nothing I can say – I even went back to add more info, and I may have made it even less appealing…but it's SO GOOD!

January 16, 2014 at 11:16 am

[…] Book List […]