Yesterday, for the first time since October, it was 70+ degrees in New York. Much as the black bear emerges from its cave after the long winter months, so too do the citizens of NYC.  Everywhere you look, people so pale they're almost translucent are lighting their puffer jackets on fire and congratulating themselves on surviving another soul-crushing, morale-killing, life-sucking winter season: "so this is why we live here!" Cue the crop tops and denim diapers: HELLO SPRING. Oh yes – now that it's getting warm I've got a whole new arsenal of things to complain about.
It will probably snow next week. Mother Nature has such a great sense of humor!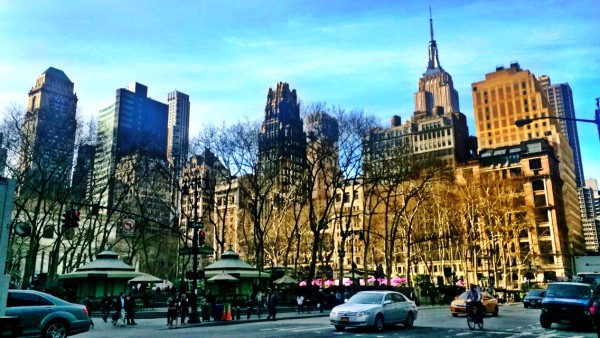 Bryant Park is trying… #tryharder
Y'all would tell me if I talked about the weather too much, right?
I'm going to share some thoughts with you now. Having lived in two different cities post-college, I feel like I have the credibility to say that every city has unique traits and hardships that make you love/hate/love/HATE it, and you, as a resident, must adapt accordingly. New York is the best place on earth but it can also be a real sonofabitch – here's how we get by in the Big Apple:
Indifference: new "hot" restaurants open every day, it seems. Before you know it, all you're hearing about is that spot in Alphabet City where you MUST go and definitely get burrata and the burger and the kale salad will literally change your life. So you talk about going with your friends – let's totally go next week to that new place! It doesn't matter if they don't take reservations, I hear the broiled oysters are life-changing, so we will wait for 2 hours in the crowded bar where regardless of where you stand you're totally in the way. Next week comes and suddenly you're like…let's go to the bar across the street.
Then, on top of that, you get so sick of people raving about the new place that you ultimately just end up saying you've been and those oysters really are life-changing but somehow never actually go and then it closes. I feel like as much as there is to do and see and eat all over the city, there's also all of that on your block. I am hesitant to use the word "lazy" – geographically averse, perhaps.
Disclaimer: we do venture to different 'hoods and boroughs, but we're also very supportive of our respective neighborhoods. And that's not indifference, that is loyalty, and New Yorkers are nothing if not loyal.
Whine: we get to complain about the weather; you do not.*
*Unless you live in Boston or Chicago, but you chose your choice so I will still complain.
Denial: people will read things like this depressing AF list of 10 Reasons Why You Can't Afford to Live in New York City that states then proves with hard facts and numbers that the cost of living here is double the national average, but then qualify it by saying, "but who cares – it's New York!"
Or, another example: "A rat ran across my foot in the subway this morning then I get hit by a bike delivery guy; it started pouring but I didn't have an umbrella, and there was a fire at the W. 4th Street station, so no downtown trains were running and the Uber surge was 12%. Oh, and the guy who lives above me is auditioning for STOMP. But I wouldn't live anywhere else because NEW YORK."
Basically, we're all in abusive relationships with this city, but at least we're all in them together…
Ok, I'm done with the thoughts.
I did not post a picture for Sibling Day last week, but that doesn't mean I don't love my siblings!!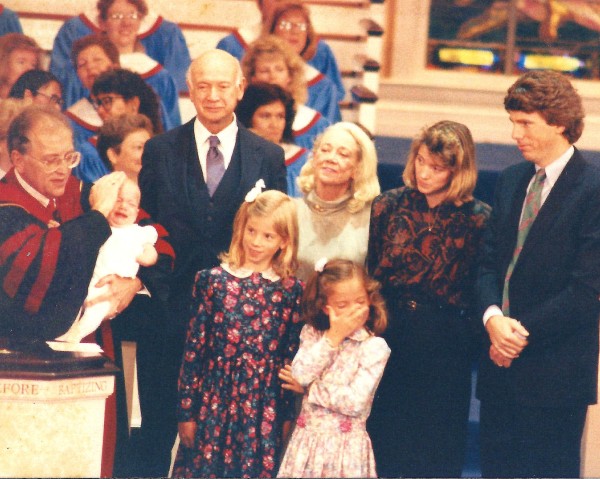 Happy Baptism, Jordan! Or whatever. Everyone look at me.
Do you watch Veep? You really, really should – even if you're easily offended by crass language or your favorite show is Real Housewives of Injectables, you should still watch it. It's the best show on tv.
IG account of the week: BowenTheLab. He's like a puppy but also a grandfather and I LOVE HIM.
Don't forget to take your Zyrtec. TGIT!