Happy First Day of Spring! I mean that sincerely, without any irony.
I walked 3.7 miles home from work on Tuesday evening: it was a balmy 40 degrees, I had a horrible case of office eyes and was in dire need of fresh air, plus my credit card may or may not have been at The Randolph in Nolita since the Friday previous. It took me about 70 mins, start to finish, and I made my way thru a lot of tunes and even a few thoughts.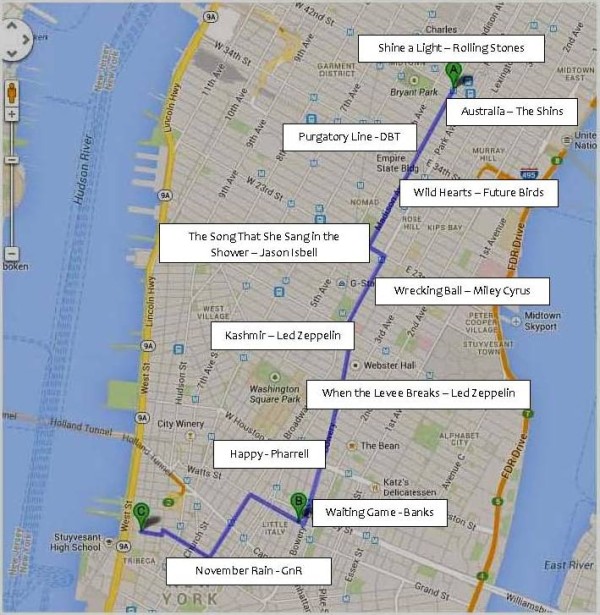 The thoughts I'll keep to myself…although I don't think I had any between Madison Sq Park and Houston – I truly cannot account for a single moment of those 30-odd blocks. It always weirds me out when that happens.
As I mentioned earlier, Adult Allie left her card at the bar on Fri, and it stayed posted up there for four full days before I finally got around to retrieving it. What's remarkable to me is that, in the time we were apart, I managed to use it just as much if not more than usual, including 3 or 4 orders off Seamless (3-4x), an Amazon item (obviously), and these from Shopbop (Mom, I can justify these to you in a separate conversation). Thanks, Internet, for storing my payment methods and facilitating/enabling/abetting my one-click shopping habit. I love hate lovehatelove the Internet.
In this week's "Legitimately Useful Information" segment, I share with you some Google hacks I learned from my new favorite site, Refinery29Â – the article has 10, and here are my favorites:
You know when you're trying to tell someone about a song, and you kind of know the name of it but you're missing a vital word? Simply insert an * for the word you don't know, and Goog does the rest:

The other one I like, because I am forever wondering how to say things in various languages, is to add "translate" before the phrase in question and then the language you're wondering about at the end. This is better explained via image, per the below:

Ambapo ni bafuni? I am ready for my visit to the Congo!
I've made jokes about this in the past, but y'all…could Culinary Allie be more than a figment of my imagination?? In the past couple of weeks I have handily whipped up a number of delicious concoctions, and other people have eaten these creations and not a single person suffered from any kind of poisoning or death. When is the next Top Chef audition?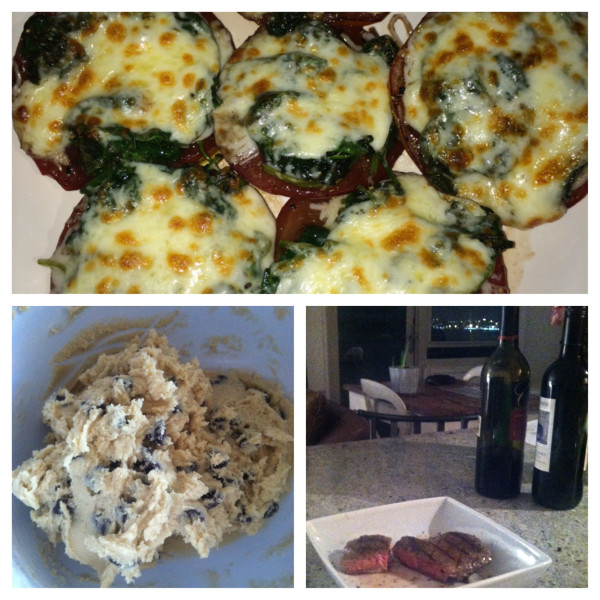 Baked Marinaded Tomatoes with Sauteed Spinach and Cheese (credit: Swedge's Pinterest); Top Sirloin cooked to rare-medium perfection in my skillet grill pan, accompanied by bottleS, apparently, of Malbec and a lovely view; chocolate chip cookie dough from scratch
Who even needs pasta?? Me. I need pasta. T-minus 30 days.
WHERE.IS.THE.PLANE. WHERE IS THE PLANE!?!?! Oh, maybe Australia. Nope, scratch that – it's in The Bermuda Triangle.
In an effort to curb my burgeoning gambling problem, I chose not to fill out a bracket for sports. I look forward to heckling those who lose and sucking up to those who are winning out…it's all about the Benjamins (yours, not mine).
When I use a lot of pictures I therefore feel the need to use fewer words. TGIT! Today > all the other days. One little known but entirely true fact about the First Day of Spring is that After Work Drinks are mandatory… soooo AWD's for everybody! MC, try to keep it together til I get there….
P.S. When I read this I nearly trashed today's entire post because YES: How The First Day of Spring Feels in NYC
We are just so happy and want to be outside….
And eat Brunch outdoors.