It happened; it's over. Summer's done, and Fall is here. Fall means football – yay! #Gurley4Heisman; Fashion Week – booooo #neveragain; and, at least in NYC, the hottest weather we've had all year. Mother Nature, you're doing it wrong. I was thinking the other day how much I used to love going back to school: finding out your teachers, what boys were in your classes, shopping for school supplies…I wish there was a working world equivalent; I bought a new Moleskine diary yesterday in an effort to reclaim some of the thrill, but Five Star 5-section spiral notebook it is not. Adulthood is the worst.
However, BBT was total weak sauce over the summer, so I can pretend like now I'm back in "school" and my "homework" is to post consistently. Preemptive disclaimer: I was not a straight-A student.
And now watch me exhaust this already tired metaphor:
Home Ec: I had a hunch that Chef Allie existed, and the proof is in the pudding: I'm legit. I finally learned how to chop opinions without going blind (pro tip (or tip I would've learned in Home Ec if it had been an option – silly feminists): put them in the fridge til cold, THEN cut – the cold counteracts the tear-causing enzyme or something I don't know but it works) and now I can properly adhere to recipes because onions, it turns out, are in everything and skipping them can definitely affect the integrity of your final product. And god forbid you affect the integrity of your final product.
In the past week I've made Spicy Black Bean Stuffed Peppers (thanks, Pinterest) and Cilantro-Lime Grilled Chicken with Strawberry-Jalapeno Salsa (DomesticateMe is one of my favorites – even before I started cooking her recipes). See links + pics below…you almost can't tell which is professional and which is mine, except for you totally can – sorry I don't shoot my meals with a CanonMegaHugeProfesh Camera:
Spicy Black Bean Stuffed Peppers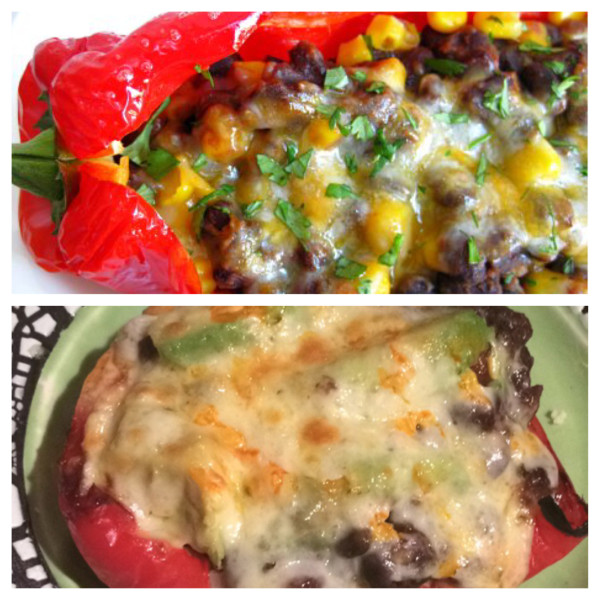 I took the liberty of replacing corn with some avocado and adding more cheese (duh)
Cilantro-Lime Grilled Chicken with Strawberry-Jalapeno Salsa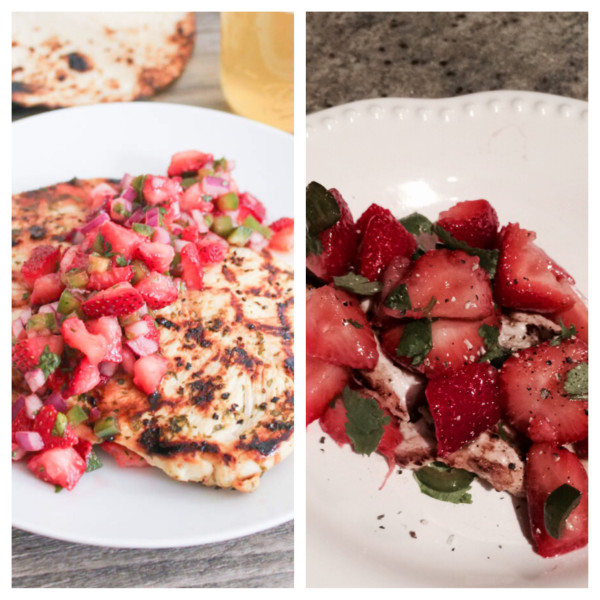 I grilled the chicken in my iron grill pan, and thanks to the marinade it was juicy and moist and all of those words that are good re: grilled meats but horrible in every other sense.
English: I am writing every day. I bought a paperback copy of On Writing: A Memoir of the Craft by Stephen King which has anecdotes and exercises and all sorts of things that will poof! make me a published author.
Free Period: I finally installed our Amazon Fire TV this week (credit: CharBaxMaines). The talking remote works incredibly well and now we are ready for the Polar Vortex which will be here from September – April. Joy.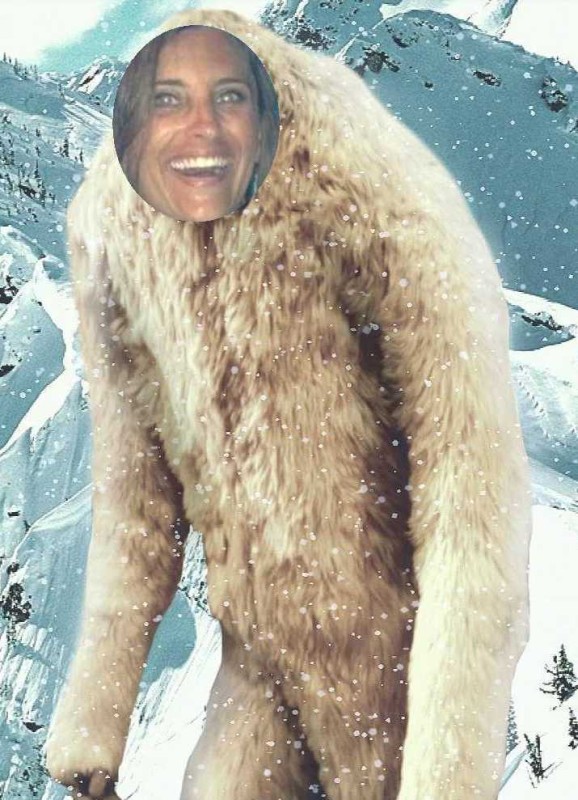 PSA: this is Hilary on a good day the abominable snowman, mascot of the Polar Vortex. Beware of the Beast.
I know things are going south when I start throwing the abominable snowman Hilary under the bus – we're done! And I promise not to post anymore pictures of food I've cooked for a full month. But if you want to like message me about what's coming up next in BBT's Kitchen, by all means – feel free.
TGIT!