Posted by AllieB on August 3, 2011
Ahh Kilo Ali.
The y'all to whom I am referring are the celebrities ranging from the A to C-list variety. To start with: Vienna Girardi – COME ON DOWN!!! I will probably tune into the premier of Bachelor Pad next Munday, because I saw a clip with Vienna's ex, Jake Pavelka saying, "I wish she would fall 3,000 feet to her death" or something totally melodramatic like that. Maybe he's trying to be a tough guy after being such a pansy during his season on the Bachelor. I don't know, they're all really stupid – like, really stupid.
Anyway, Betsy has brought to my attention that Vienna got a nosejob. Or maybe she did. The before might be better than the after, but the after looks older than the before. It's unclear which is what, which is not exactly the desired effect of rhinoplasty. Nailed it!
BOOBS you're riding a bike for crissakes, put on some underoos (it's not a Britney shot or anything, but the wind is blowing….whatever, see for yourself – it's very PG).
For the LOVE, Mischa – get a mirror, a clue, or maybe even a friend. Friends don't let friends leave the house looking like this.
Morale, in case it's not clear, is higher than it was yesterday. Humor at the expense of others always cheers me up. Plus, I love Wednesdays; I always have. Hilbilly is coming to Atlanta tonight – hide your kids, hide your wives!
Have you been watching Curb Your Enthusiasm?? If not, call Comcast and take advantage of the HBO promotion they're having right now where you can get 3 mos for free (or more, if you work the system – holla!) It's f'ing hysterical. I don't even know where to start, it's all hilarious. Categorically not hilarious: Entourage. I want to drop kick E off the 17th Street bridge.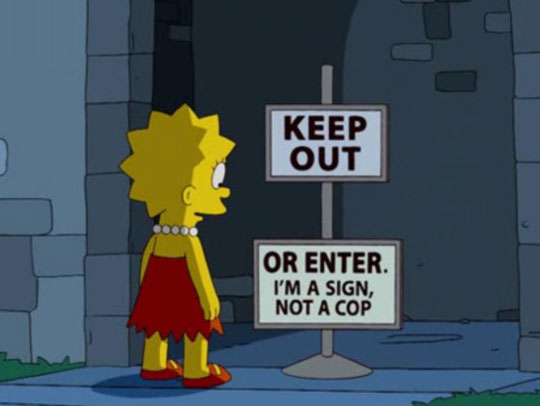 Valid.
One Response to "Some of y'all done lost y'all mind"
August 3, 2011 at 2:13 pm

HAHAHAHA if allieb were a sign, this is what she would say. (is that weird to imagine? i say no.)