Posted by AllieB on January 26, 2011
I love sandwiches, and I love puppies, so there's nothing I don't love about Sophie's Uptown.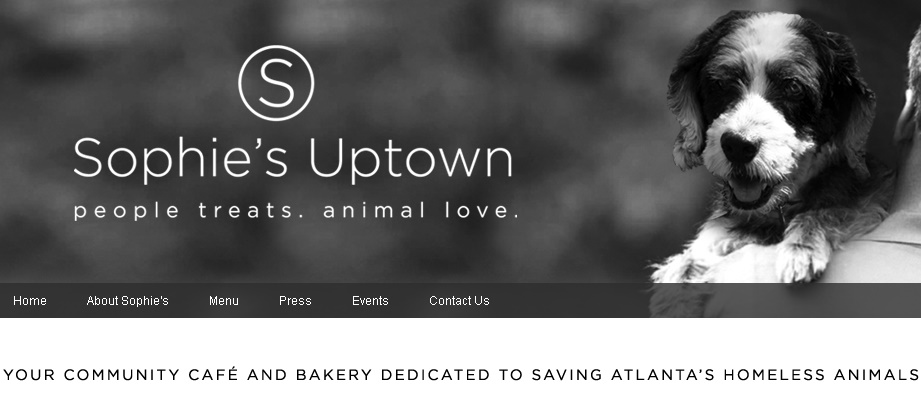 Located in the heart of Buckhead on Pharr Road, Sophie's Uptown was opened by David York in memory of his rescue dog, Sophie, who passed away at age 20 in 2009. Not only are they serving up some seriously tasty food, but 25% of all profits are donated to local animal charities. That's awesome.
I had a wonderful first experience. The nice young lady at the cash register didn't judge me at all as I helped myself to a fourth and fifth sample of the most amazing brownie I have ever had. The lunch menu has plenty to choose from and it's very reasonably priced; I'm enjoying a BLT right now that was only $5.25. As I left, they bade me farewell by name – I already feel like a regular.
Their baked goods – cakes, cake by the slice, cupcakes, cookies, brownies, and dog treats – all look delicious; if the brownie I tasted is any indication, it all tastes as good as it looks. I will be going back very soon – possibly tomorrow. Another bonus: plenty of parking in a not outrageously congested parking lot, which is more than I can say for most Buckhead lunch spots.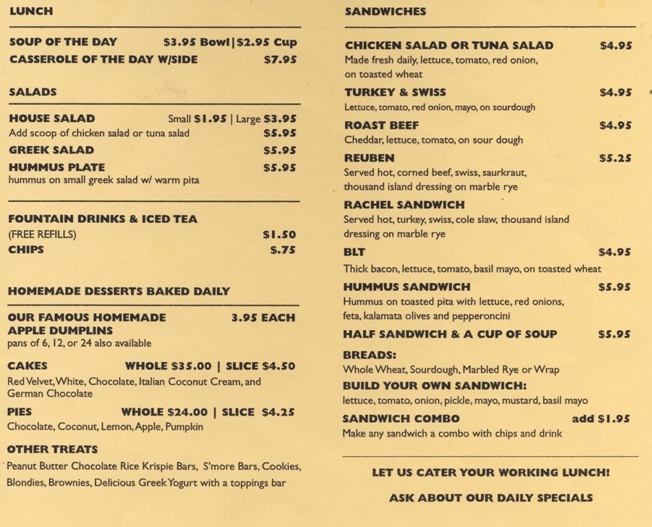 Sophie's Uptown
54 Pharr Road, Atlanta, GA 30305
2 Responses to "Meet & Greet: Sophie's Uptown"
January 26, 2011 at 2:40 pm

Sounds delish! We should meet there for lunch on Friday.

January 26, 2011 at 5:36 pm

…..!!!