Posted by AllieB on October 14, 2010
Dee Reynolds on Always Sunny in Philadelphia is quickly becoming my favorite character on television.
Here's why (it gets amazing at 57 seconds, and you do need sound):
Dee: [reading a letter Mac wrote to baseball player Chase Utley]

Alright, Oh shit there's stickers. "Dear Chase, I feel like I can call you Chase because you and me are so much alike." Really? "I would love to meet you some day, it would be great to have a catch. I know I can't throw as fast as you but I think you would be impressed with my speed. I love your hair. You run fast. Did you have a good relationship with your father? Me neither. These are all things we can talk about and more. I know you have not been getting my letters because I know you would write back if you did, and I hope you write back this time and we get to be good friends. I am sure our relationship would be a real 'home run.'"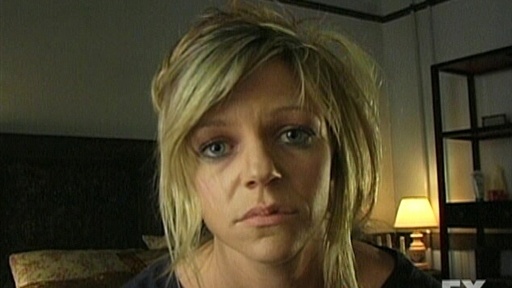 Dee: I am not a failure!
Mac: Dennis, what is it that you call it when somebody tries to do something but doesn't succeed?
Dennis: Uh, that would in fact be a failure.
One Response to "Meet & Greet: Dee"
October 21, 2010 at 11:53 am

Dennis: It's because of those bison fingers.
Dee: I do not have bison fingers!
Frank: Yeah you do. Your mother had to have a c-section because of those hands.