Posted by AllieB on November 8, 2010
There are few things I love more than a solid story of awkwardness. Fortunately, I surround myself with people who outdo themselves on a regular basis in this arena, so I am constantly entertained.
Take this classic story from Pal, for instance, one of my Favorite Friends, lover of 'za, and resident of NYC (cut and pasted from her email):
Even though the escalator from the sub up to the street was broken today, and I have a phobia of walking up or down an escalator that is at a stand-still. It really is a problem for me, I can't gauge the height of the stairs or something and I end up awkly walking up them like a dog with socks on. (Hilarious, only 16 seconds, do not need sound.)
I cannot tell you how happy it made me to picture her high-stepping her way up the stairs.
Another thing that makes me really happy is Sit-Around Sundays. Casa di Kayruh-Pants-YKenna is a great place for this activity, just as long as we avoid the DVR and stick strictly to OnDemand…their preferred television programs are abominable (like the snowman). A key component of these Sundays is the food – ie, the varietal of Pan-American cuisine we choose to eat. Last night we ordered delivery from Golden Buddha, and it was gooooood.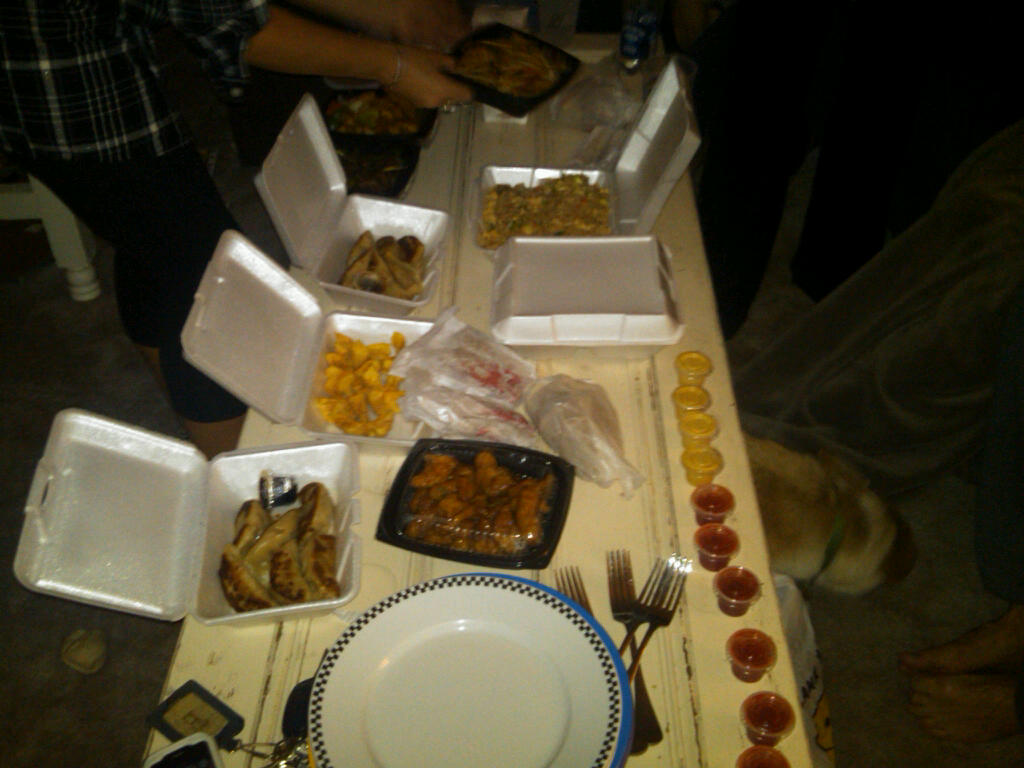 This is what $104 of Chinese food looks like.
The holiday season is upon us…! We watched Love Actually, which I will surely reference at least 15 more times before Christmas for it is my favorite film. We also watched The Girl with the Dragon Tattoo, something I was heretofore totally against doing because I wanted to wait until the glossy US version featuring a very appealing Daniel Craig comes out in December 2k11, and it was awesome. Lisbeth Salander is a badass. Such a fun weekend: successful work partay, Chili Chomp & Stomp (or "Cabbagefest" according to JTomm), my lace-up Uggs…I don't feel even a tinge of maniacal Monday's.
HAPPY BIRTHDAY, HILARY & NORAH!!! (a day late, sorry – I don't blog on Sundays)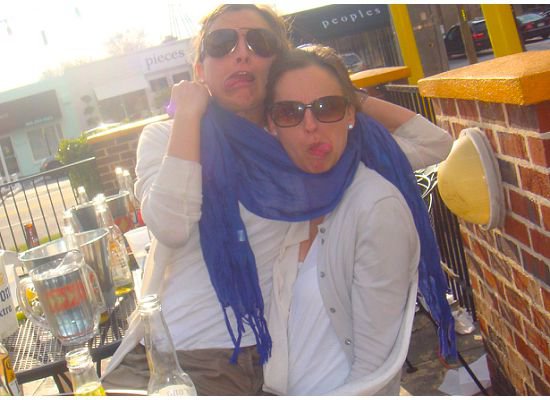 4 Responses to "Things I love: awkward & Sundays (but not awkward Sundays)"