Posted by AllieB on June 2, 2011
Whenever I think about cooking something, I usually go buy it. However, in the rare occasion that I do mention a recipe, you really ought to pay attention because it means that whatever I am talking about is both really, really delicious and retardedly easy – like, so simple that even Domestic Allie can handle it.
So there we are: Tybee Island, GA. We had an awesome day of fishing on Nelson's boat, and we even caught some stuff! Well, Yancey, Sis, and Pal did – I wrangled a horseshoe crab then body-slammed it back into the water. They almost called PETA on me and rightly so – I don't know what came over me. Anyway, after our day on the boat, we decided to cook out at Yancey's Mom's house – this the view from the marsh dock; it's pretty nice.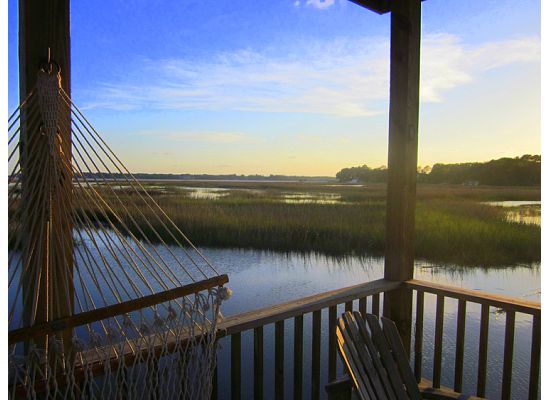 We had flounder, blueflish, whitefish…I think that's it…and apps and a salad, but no dessert. The Baxter Fam used to spend summers at Pawley's Island, and I have vague memories of Key Lime pie being a part of these trips, so that's what came to mind. We had neither the time nor the interest in making our own pie, so we picked one up from Publix (totally acceptable under the circumstances, maybe like a 6.5 on a scale of 1 – 10).
If you plan ahead just a couple hours and have ten extra minutes on your hands, make the pie below. It is seriously better than any Key Lime pie I've ever had, anywhere. And if you're like, "hey, I already have a recipe and it calls for Jell-O," tear it up and try this one (Credit: Char).
Nellie & Joe's Key Lime Pie

9″ graham cracker pie crust (reduced fat works just fine)
14 oz. can of sweetened condensed milk*
3 egg yolks (whites not used)
½ cup Nellie & Joe's Key West Lime Juice
Whipped cream (I like CoolWhip Lite)

Combine milk, egg yolks and lime juice. Blend until smooth. Pour filling into pie crust and bake at 350º for 15 minutes. Allow to stand 20 minutes and then refrigerate for a couple of hours. If you're pressed for time you can maybe get away with freezing it for 15-25 minutes. It's edible immediately, but if you're serving it to guests be sure to chill it. Just before serving, top with freshly whipped cream, or meringue, and garnish with lime slices.

*Charlotte, my older sister and expert baker, always makes me these pies when I go to visit her in SoFLA. She recently discovered that if you switch out regular condensed milk with a can from the Ethnic Foods Aisle, Hispanic Section, it's even better.
It's not every day that BBT shares not only a recipe, but a TOP SECRET INGREDIENT. You're welcome.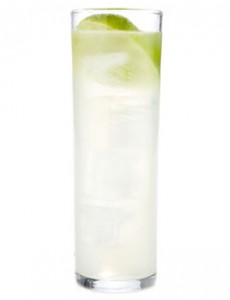 Speaking of limes and things that are delicious, here's Esquire Magazine's recipe for a Moscow Mule (I almost used Oprah's, but when it comes to booze I think Esquire is the more trustworthy source.). I like these spritzy beverages all year round, but they're perfect for the furnace that is Atlanta's summer. YUM I want one right now…it looks so refreshing…
3 Responses to "How to be domestic, kind of"
June 2, 2011 at 4:49 pm

Local Three has a mexicali mul that is delicious — same idea but sub tequila for vodka and add jalapeno! it's amazing!

June 2, 2011 at 5:01 pm

Buy one of the delicious ones from Publix. Replace the whipped cream with fresh whipped cream. Put on one of your own plates. Serve and pretend you made it.

June 2, 2011 at 9:40 pm

I had the pleasure of making the aforementioned key lime pie with my dear seeeeeester and expert cold pie baker Allie a mere 21 minutes ago (not that anyone's counting). I had just managed to forget about it when I linked in to this blog. Resume salivation. 11 out of 10 easily.