Posted by AllieB on October 22, 2010
Liz Lemon drops incredible truth bombs on a weekly basis.
As I mentioned recently, I love the elle.com horoscopes. The weekend forecast for Gemini is pretty lousy – something about hanging out with people who might not necessarily be "the cool kids" (total nonsense  – I don't know anyone who's not cool), but K's was amazing and completely un-Cancer-esque, so I will share it. I think we all, regardless of astrological sign, should embrace this sage advice:
It's time to bust out the sequins and sky-high Louboutins, and party like a rockstar once again….Raise the hemline on your costume, and drop the neckline…this is your socially-sanctioned opportunity to let your inner Snooki soar.
That's right. Let your inner Snooki soar. I've got the other stuff  down pat – in fact, I recently acquired a very mini skirt (tights required) and sequined top that fit nicely within these parameters. I'm only missing the Louboutins…sigh. If I could have but one pair of shoes for the rest of my life, it would be these. TINA – still waiting on that million dollar idea.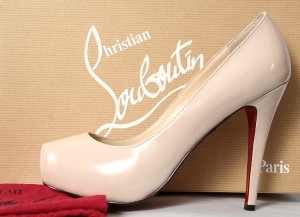 Oh – and The Partner's Card starts today!
Happy Weekend! XOXO – Allie Bark Twice Baxter
3 Responses to "I concur."
October 22, 2010 at 11:19 am

Very wise post, Allieb. Speaking of eating sandwiches in peace, have you seen today's SJ menu? The Hot Cuban: Black Forest Ham, Provolone, Mustard and Pickles on an Onion Roll

October 22, 2010 at 11:22 am

did you write k's horoscope? that is the most allie-like advice i have ever heard.

October 25, 2010 at 11:09 am

Waaaahhhhh!!!