Posted by AllieB on June 3, 2011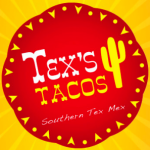 One small gesture of kindness can go a long way…I'm a fan of Tex's Tacos (der), and if you take two seconds and vote for them on the "Best of the Big A" as "Best Food Truck" perhaps the karma gods will look favorably upon you. I can't promise anything, like if you've been doing voodoo or something this probably isn't going to cut it, but it might help.
Go forth and vote for TEX'S TACOS: Best Food Truck (you write it in as a comment…)
Happy Friday! This will never get old.
2 Responses to "Here's your good deed for the day"
June 3, 2011 at 9:35 am

Hilarious! Voted. Love some bbt. TGIMFF.