Posted by AllieB on July 29, 2011
HAPPY FRIDAY!!
Suri's Burn Book. Suri Cruise talks shop/smack/shudders at the idea of a working class school and "lunch in a box" – on Mario Lopez's child:Â LOOK AT THE CANKLES ON THIS BABY. But like, seriously…she's got a point. (credit: Pal)

Emails from an A**hole. I bet I know a lot of people who have some fodder for this site in their archives…

Preemptively strike back against the Mundays!! Apparently the average person doesn't crack their first smile til 11:16 AM on Mondays. Here's how to turn your frown upside down and drive your co-workers crazy with an up and at 'em attitude.

This is surprisingly not lame: Six life-changing uses for binder clips. I'm serious – the toothpaste and cable cord ones, especially…and if you're a frat star, the beer stacker.

An amazingly in-depth and borderline scientific look at the sex lives of the Friends characters. I'm talking percentages and stuff. Somebody has waaaay too much time on their hands.

I know a vehicle that needs this accessory immediately if not sooner. Hint: it rhymes with "penny can." (credit: Leila)
CKB is running the San Francisco marathon on Sunday morning. It's her second time running it. She's a machine, my sister is…goooooooooo CHAR!!!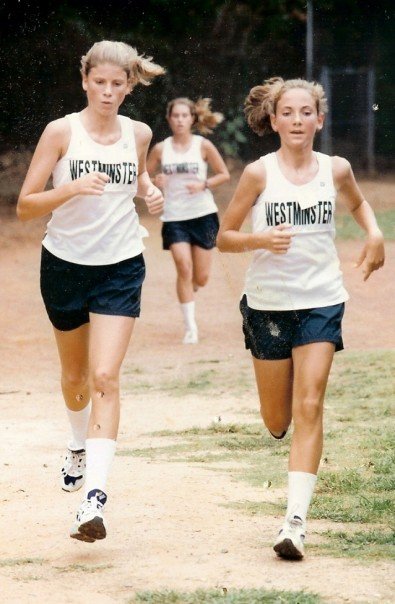 This is the most recent picture I have of the two of us doing something active together.
#TGIF #lazy #betterthannothing
One Response to "In other news"
July 29, 2011 at 3:12 pm

Your arms look amazing.