Posted by AllieB on August 23, 2011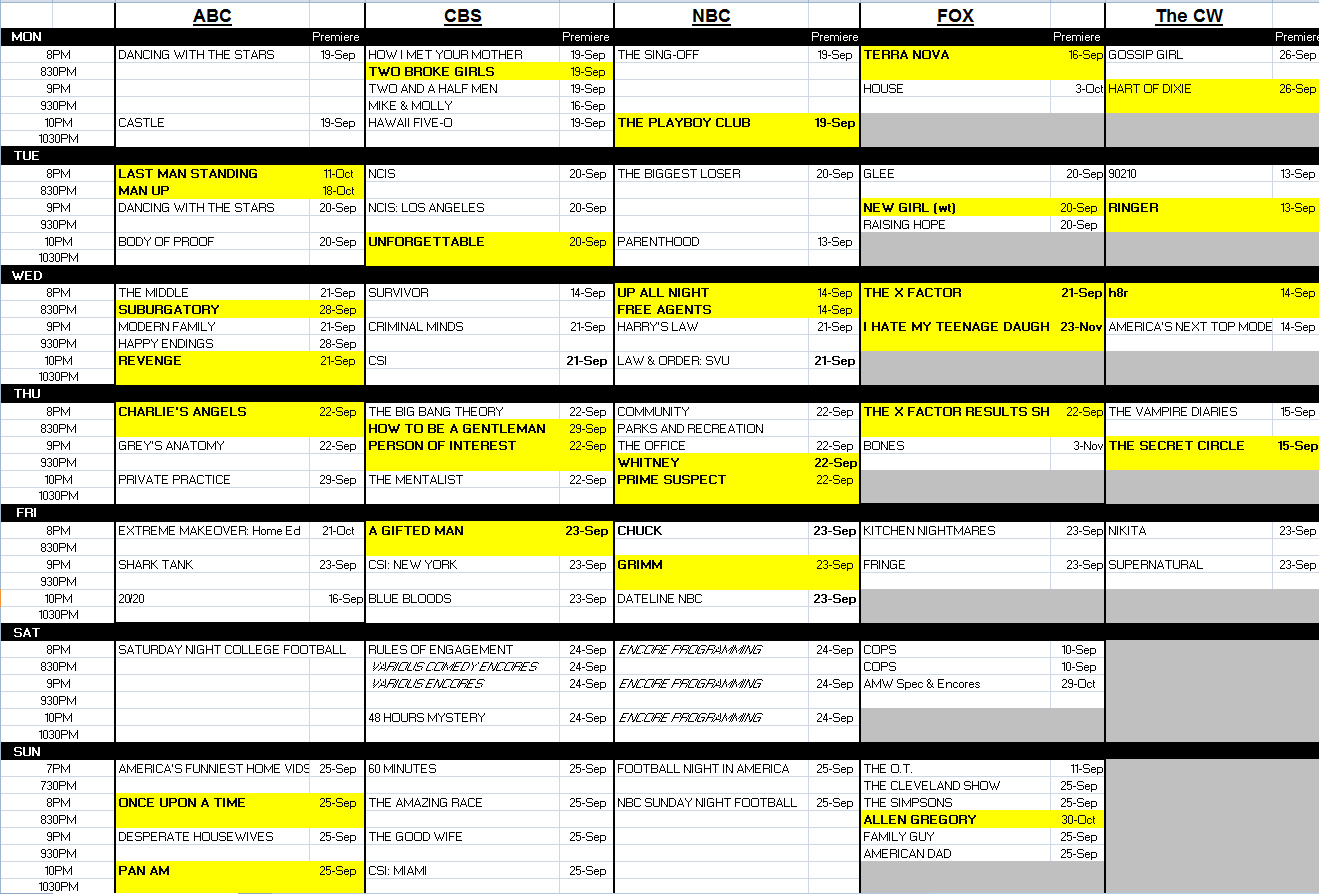 CREDIT: Hadley P. Click here to enlarge.
This is the schedule for Fall premiers on the major networks. I know not how to spell "premiere" and it seems it's acceptable with or without the "e." Ok then.
I spent an afternoon watching trailers for the new tv shows recently, and there is a LOT for us to be excited about. Note to Sister, Kara, Lacy, and probably a lot of you: these are scripted television shows with sets and fictional characters and plotlines, so you may or may not be interested. For those of us with standards, continue reading:
YES:
MAYBE:
I am LIVID that Cougar Town doesn't come back on until January 2012. WTF, ABC? KMA. Fortunately Happy Endings is making a timely return…I'm serious, that show is hilarious. Hopefully they'll continue to minimize the roles of Elisha Cuthbert and that d-nozzle she left at the altar. His only redeeming quality is that he runs a cheesesteak food truck…I love food trucks that serve cheesesteaks.
SPEAKING of food trucks: Tex's Tacos schedule for the week.
Did you know that Zara will be selling their clothes online as of September 7th? They are. Neat.
6 Responses to "You're going to want to bookmark this one"