Posted by AllieB on November 16, 2011
Good day.
Two, no three things of interest:
The Sports Illustrated Swimsuit Calendar has been released. They seem to have cut out the bonus 13th month that I posed for…strange. That Brooklyn Decker is just tragic, isn't she?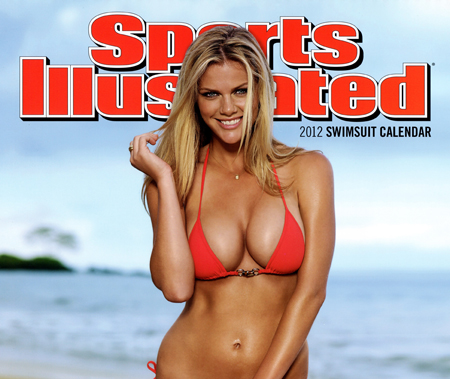 so sad :(
On a wholly unrelated note, I have updated my restaurant spreadsheet!!! I've even helpfully HIGHLIGHTED the new restaurants, per the suggestion of Randy Dale. I know I am missing some because there are more than 150 restaurants ITP (there are three or four OTP that I need to mention…next time), but it's pretty comprehensive. You may check it out here, and it is also updated on my Atlanta Restaurants: A Guide page that has some other helpful links to reviews and stuff. I aim to please.

My posts are getting shorter and shorter…OH YEAH – I went back to Mirko and ordered off the menu…BBT says: delicious. I got papardelle (long, wide noodle) with the mushroom cream sauce. It had approximately 1,400 calories and 45 grams of fat, but it was really, really good. My father got the papardelle with the Amatriciana (spicy tomato) sauce, and his was really good, too. Not as good as my gluttonous concoction, but very tasty nevertheless. Plus, the Spinaci salad (baby spinach, goat cheese, raisins, some vinaigrette dressing) was also quite good. Forget Pan-Asian on Sundays; I'm going to Mirko.
Watch out for tornadoes.
4 Responses to "New & Improved"
November 16, 2011 at 1:41 pm

Again, it's not a noodle, its PASTA!

November 16, 2011 at 5:49 pm

You should add a category to your spread sheet for if they allow dogs. People go crazy for that.