Oh, look – it's Jessica Simpson. My biggest concern, I think, is that she's so top-heavy she's going to topple over. To quote a wise acquaintance, she looks like a kite – a very large, incapable of ever possibly taking flight kite. WHY DOES SHE REFUSE TO HIRE A STYLIST.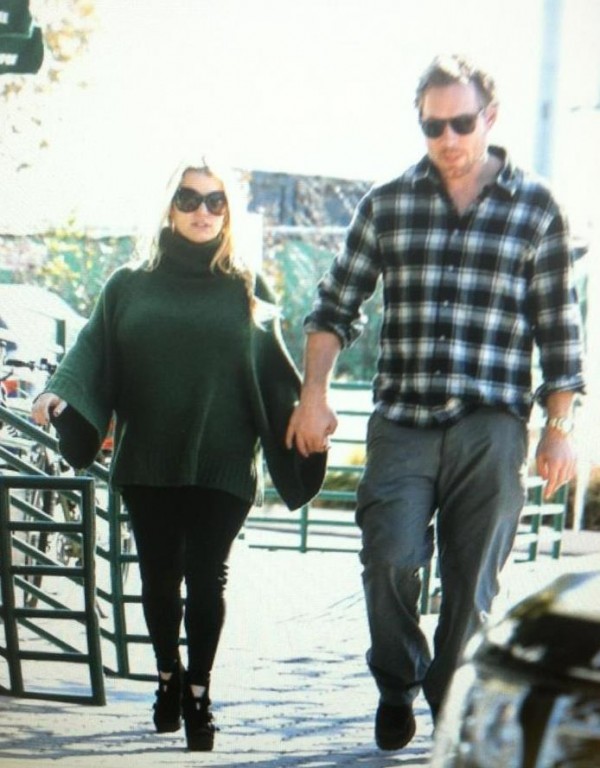 Gracias, Y Kenna.
J Simps is a great segue to my next subject – you know she sends some seriously manic texts: "I'M OUT OF CHOCOLATE OH WAIT I JUST FOUND SOME CRUMBS IN MY CIRCLE SCARF PLEASE BRING ME SOME CHEETOS WHY DON'T YOU LOVE ME AS MUCH AS I LOVE YOU?!" … or something like that. Please refer to the flow chart below. ErinD sent it to me, and I got a kick out of it largely because I have a history of sending the most redonkulous texts ever. I've been told on more than one occasion that I should compile a coffee table book or similar. (It should be noted that people on the receiving end of these messages have never made such a suggestion.) Back in the day, I could have had my very own thumbnail on Texts From Last Night. Luckily, I'm totally in control of the disorder nowadays – much to the relief of everyone in my phone book.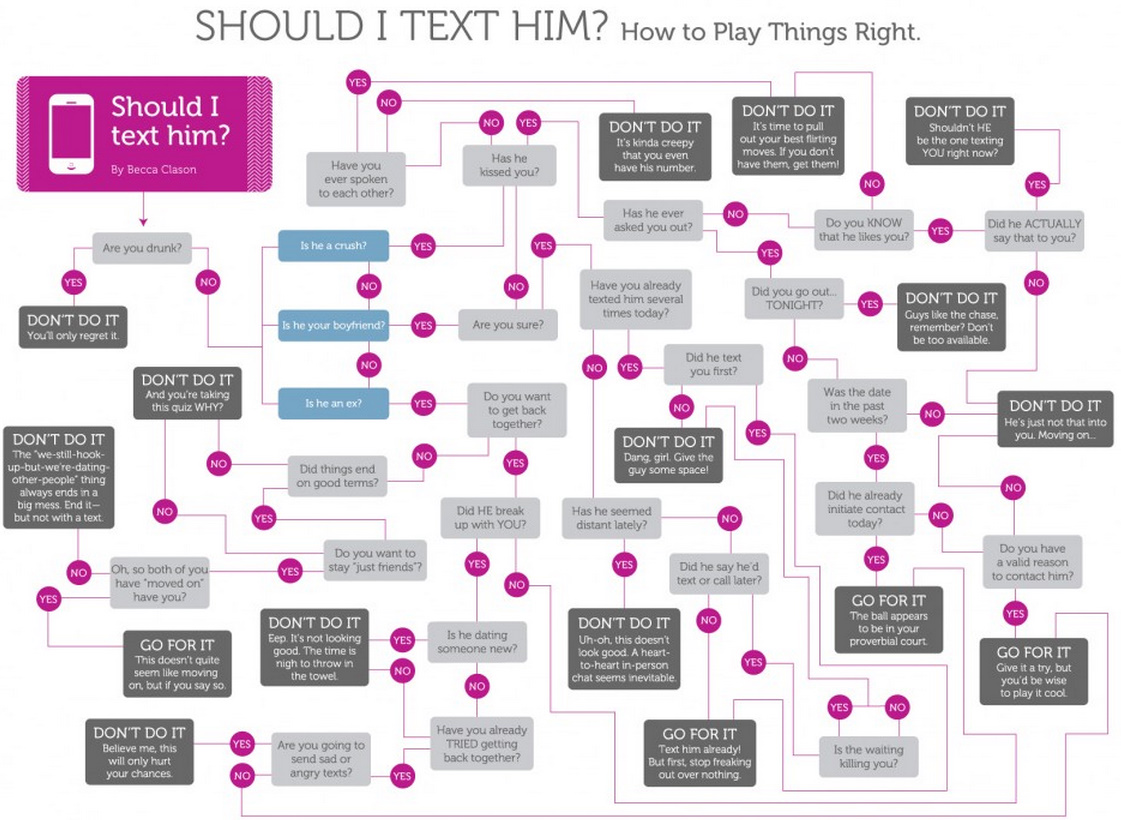 Even if I'd had access to this during my texting heyday, I'm not sure it would have helped – namely because I can't read from right to left or down to up, but also because it's completely extraneous. Allow me (this is my maiden flow chart, so bear with me):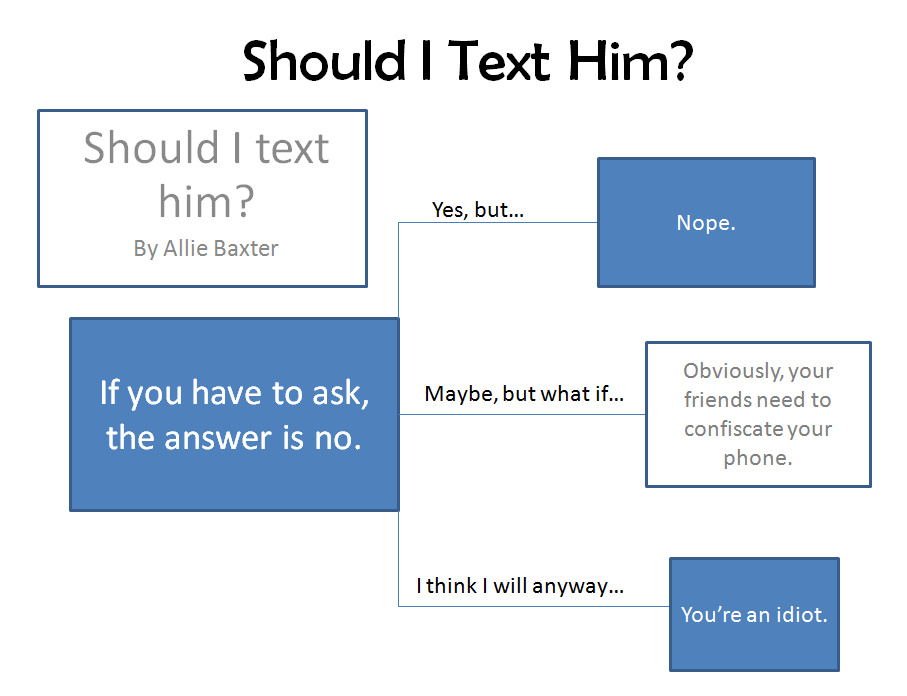 Personally, I think my guide proffers a much simpler solution to all texting malfeasances. And it would behoove me to take my own advice….wisdom: imparted.
Thursday!!