Posted by AllieB on December 12, 2011
There are LOT of things to look forward to in the coming weeks in the tv/cinema arena. In case you aren't subscribed to five weekly tabloids (People, Us Weekly, Life & Style, InTouch, Entertainment Weekly – Friday is a veritable partay at BBT's house (at least it is when my neighbors don't steal my shiz)), here are some especially noteworthy things coming up. Listed not only chronologically, but in the order as shown in my oh-so-cleverly spliced title:
The season finale of Homeland – Sunday, December 18: Ok, if you're not watching this program you're doing yourself – and maybe even our country – a grave disservice. Each week's episode has trumped the last, and last night's was no exception. NYMag does a pretty great weekly re-cap of each episode, which I highly recommend reading. Claire Danes is, hands-down, the ugliest crier on the planet, but instead of ruining everything like she did in Romeo + Juliet with Leo di Caprio back in 1996, her disfigured emotion adds a certain level of necessary mania to her character. Finally, a niche market for that contorted face.

Girl with a Dragon Tattoo – Wednesday, December 21: Oh.My.God. I AM SO EXCITED. Even if there is a slight change to the story line, as there allegedly is about 3/4 of the way through, I am confident I will love this film. I heart Daniel Craig.

Sherlock Holmes: A Game of Shadows – Sunday, December 25, 2011: Robert Downey, Jr. is awesome as Sherlock. I've seen the one that came out in 2k9 several times, and I still enjoy it. While RDJr totally steals the show, his rapport with Holmes (Jude Law) is very natural and plausible – they have great banter. Also, the way they film the action/fight scenes is really cool in this slo-mo kind of way…"really cool" "great" "awesome" – I've missed my calling as a movie critic, haven't I?

Extremely Loud and Incredibly Close – Sunday, December 25, 2011: This is going to be a real tear-jerker. With the cast (Tom Hanks, Sandra Bullock), director (Stephen Daldry – The Reader) and subject matter (9/11), it's getting all kinds of Oscar-buzz. I'll see it because I love to cry audibly at movies in theaters whilst sitting next to strangers, embarrassing my friends who have to depart the theater with me. Hello, The Help, Marley & Me, Titanic.

Shameless – Sunday, January 8, 2012: This is yet another gem on Showtime. Season 2 is coming in hot with it being summer time in Chicago- ie, no school and even more time for these Gallagher kids (and father) to run amok. The story lines are, at times, somewhat off-putting (that whole deal with Karen going crazy and seducing Frank made me very uncomf), but I am a huge fan.

House of Lies – Sunday, January 8, 2012: A brand new series to premier after Shameless on Showtime. Have you subscribed to Showtime yet? If you aren't picking up the phone/initiating an online chat with your Comcast representative by the time you finish reading this post, you're a fool. It stars Don Cheadle and Kristen Bell (in a surprisingly racy looking role…!) who work at some top-tier consulting firm. Suffice it to say, R-rated shenanigans ensue. It looks like quality stuff.
So… there you have it. De nada. That actually took me kind of awhile to write – like 30 minutes, at least.
And now, for this week's Funny Christmas Foto Gallery: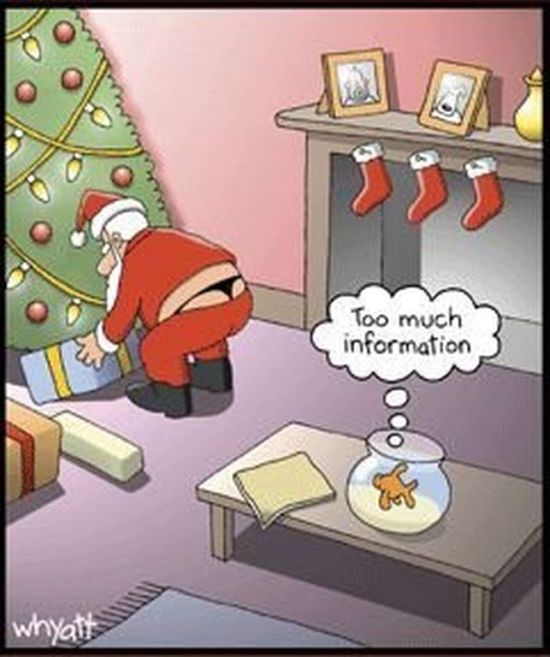 Agreed.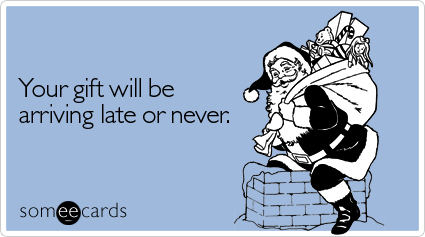 FYI.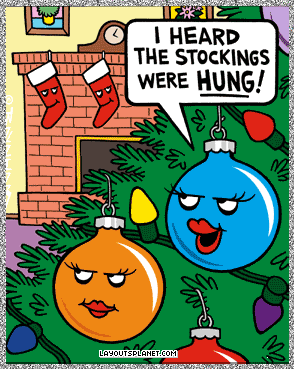 I took it too far, didn't I?
Tis the season for December Bender. Have a merry Munday!
5 Responses to "Homeland Girl with a Sherlock; Extremely Loud & Shameless House of Lies"
December 12, 2011 at 12:38 pm

So I have exactly 10 days to finish this book. Is this possible? For a the average reader, not you.

December 12, 2011 at 4:45 pm

Dear BBT,

Claire Danes did not ruin the HIT movie Romeo and Juliet. Claire and this movie symbolize my middle school years. I don't think I was able to go to school the next day after I saw it. Claire and Leo = Magic 4 EVER.

December 13, 2011 at 9:06 am

Did you know that the girl from the Swedish "Dragon" movie plays the gypsy in the new Sherlock Holmes? Naomi something-or-other.

Enjoy your blog and especially the restaurant list. Stumbled on here by by searching for Suri's BB because my daughter writes it. Yep, she's from Atlanta.

December 13, 2011 at 11:15 am

I HEARD the author of Suri's BB was from Atlanta!!! Please, tell her a job well done – it's hilarious! Thanks for reading :)