Posted by AllieB on December 8, 2011
Today's inspiration: the word "inspiration."
My Idol Person I Like a Normal Amount: Sloane Crosley. Sloane is why Baxter Bark Twice is even extant; she is who I wish to be. I hope she doesn't have a Google alert set up for her name and reads this. Actually, I hope she does. Hi, Sloane. Sloane has written two books: I Was Told There'd be Cake and How Did You Get This Number? Both are compilations of personal essays ranging in subject matter from bridesmaid woes to international travel to failed relationships and hot-off-the-truck furniture. She is really funny and frank and sometimes it seems like she takes the thoughts from my head, aligns them in an articulate and coherent manner, and writes them down. Pallison had the good fortune to run into Sloane on Sunday at a Barney's Co-op in NYC. She co-opted (wordplay!) her in the dressing room, and absolutely spewed word vomit about how she and her friend Allie were her biggest fans, how we're both friends with her on Facebook (true story), and how that line out of How Did You Get This Number, "it wasn't as real as you thought it was" changed both of our lives. (Read the book. You'll see what we mean.) Sloane, ever graceful, handled the situation with aplomb. Anyway, in an ideal world, BBT's posts will parlay into longer, more personal essays, multiply several times in number, and become compilations that will be published. Fingers crossed!
Sorry for saying "spewed word vomit" with regard to your actions, Pal. I probably could have opted for a different choice of words – I didn't, but I could have.
Person Whose Closet I Want: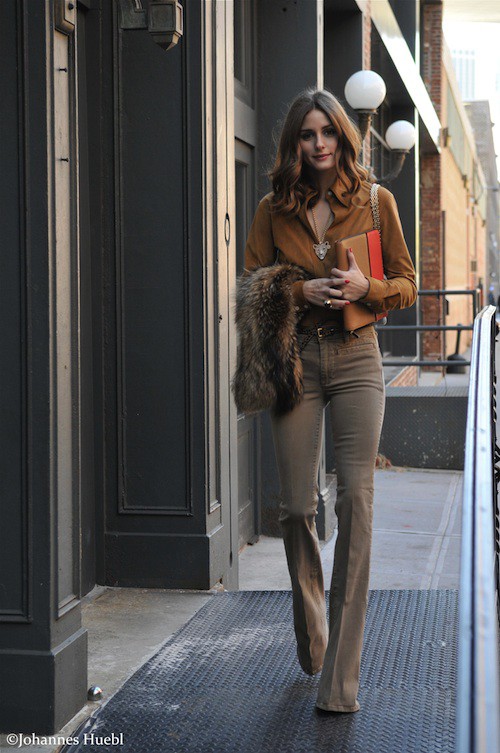 Olivia Palermo. Gah.
The Movie From Which "Baxter Bark Twice" Originated: Anchorman: The Legend of Ron Burgundy. Baxter is the name of Ron's dog, and, after Baxter is drop-kicked over a bridge (see below), he goes missing. Later in the movie, Ron receives a call from someone who he obviously assumes is his lost dog, and says, "Hello? Who's there? Hello? Who is this? Baxter… is that you? Baxter! Bark twice if you're in Milwaukee…" See? My last name is Baxter, so it makes sense. Team Newnan can take credit for this moniker.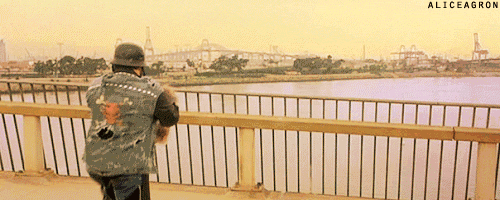 Weeeeeeeee!
So, that's how that happened. I always assume that everyone knows why Baxter Bark Twice is called Baxter Bark Twice, but I suppose if you've never seen a movie or if you hate to laugh, you could very well have no idea. Glad I was able to clear things up. If you're looking to kill some time, I highly recommend visiting IMDB and reading quotes from the movie. I could do this all day.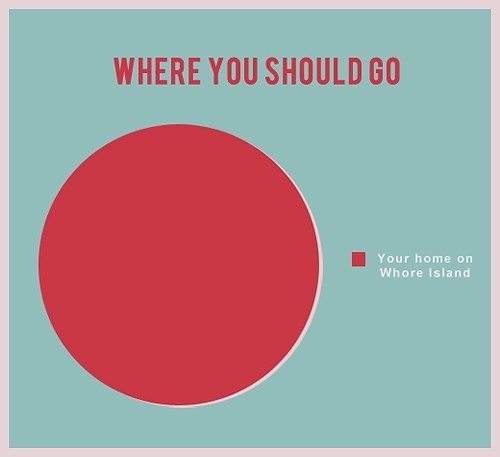 Veronica Corningstone: I will have you know that I have more talent and more intelligence in my little finger than you do in your entire body, sir.
Ron Burgundy: You are a smelly pirate hooker.
Veronica Corningstone: You look like a blueberry.
Ron Burgundy: Why don't you go back to your home on Whore Island?
Veronica Corningstone: Well, you have bad hair.

Ok, the end. Have a very thirsty Thursday!
9 Responses to "I'm in a glass case of emotion: the story of BBT"