Posted by AllieB on April 16, 2012
This is not brand new information, but I demand a click-thru on this link: #WHATSHOULDWECALLME. It's funny because it's true and awesome and I love GIF images.
What I think I look like:
What I actually look like:
Haha. Happy Munday. Also, Happy Eggs Benedict Day – true story.
Obviously my spreadsheet is woefully out of date, and I'm sure one of these days I'll get around to updating it, but for now…whatever. I did venture to one of the newer spots in town this weekend: STG Trattoria on W. Paces Ferry in the same complex as Flywheel and Dry Bar. It's really good! K and I shared a Nature Salad, which really was full of nature: radishes, beets, carrots…more nature than I usually prefer, frankly, but it was lightly dressed and we wanted something crunchy and green, so it served its purpose. Then we shared the Spinach, Proscuitto, Mushroom, Parmesan, Bechamel pizza, which was amazing. My favorite part was definitely the bechamel…just kidding – I don't know what that is, but it made my pizza awesome. There are lots of neat things about STG, from the wine-bottle lined entry way, to the u-shaped dining bar that kind of focuses on the huge super-hot ovens that they cook that pizza in. It's run by the same guy who does Bocado – Brian Lewis – and he's got Joshua Hopkins of Abbatoir (LOVE) and Adam Waller of Sotto Sotto (ALSO LOVE) in the kitchen. I think this place will only improve over time, but it will also be very loud when it's crowded – not shocking given that dining at Bocado is like playing a screaming match of tennis. Word to the wise: be very specific when you order your bottle of wine, lest you end up with a $54 one as opposed to a $29 one…oh yeah – the extensive wine list is all sold at a retail prices so none of that pesky 200% restaurant mark-up. BBT says: go forth and dine. Two forks up.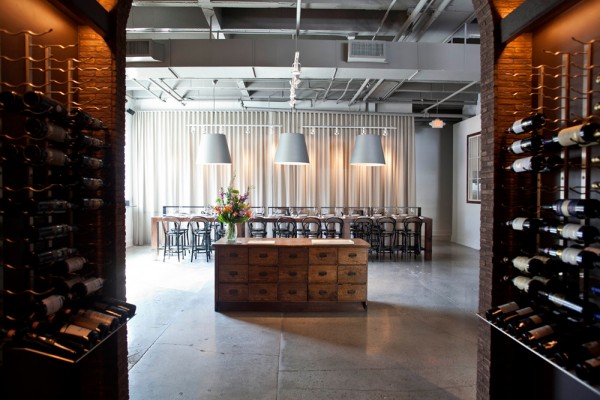 I ought to start taking pictures of my food now that I am with iPhone, which I am absolutely loving. I've been terribly busy the last few days, so I don't feel like I've totally acquainted myself with it…much to my dismay, the manual was not that 50 page booklet like most devices, but some very simple and abbreviated fold-out pamphlet. I kind of feel like Apple threw me in the deep end without any floaties…
*Pizza for everybody! – Rebecca, if you're reading this, I did it for you….long live Oz 2k3!
Short but sweet, no? I'm slowly but surely getting back into the swing of the blogosphere. Do your part and eat some hollondaise today. TTFN!
5 Responses to "Pizza for everybody!"