Posted by AllieB on November 14, 2012
The people-watching in New York is second to no other place I've been, including Flora-Bama. It's a veritable sensory overload up here. Some days I am no mood to observe or interact with my fellow citizens, and I put in my headphones and keep to myself, and other times I like to immerse myself in my surroundings and see what peeps are up to…it is during these times that I hear things I wish I could unhear and see things I wish I could unsee.
Cut to: Sunday morning in a coffee shop in the East Village.
It was a lovely Sunday morning – daylight savings was the night previous, everyone was well-rested…a perfect bluebird fall day. I was standing in line at a locally-owned coffee shop to order some tea (I prefer Earl Grey), while the rest of my party retrieved the bagels. Spirits were high – I may have even been humming, I don't know. I'd been there for only a short while when I got bored with my own thoughts and started listening to the twosome ahead of me. It was a boy and a girl, each carrying a musical instrument case – pretty sure both were banjos – who were meeting to go play a gig. The boy, we'll call him Boy, was wearing one of those pork-pie hats, a sweater vest, and stonewashed jeans that were so stiff and sturdy they could likely stand up on their own.
As for the girl (Girl), just picture a much frumpier, less cute, more nasal, infinitely less charming Zooey Deschanel.
These descriptions, I realize, are not very flattering, and I honestly don't think it was until after I heard their conversation that I began to view them so negatively. I think you'll understand why:
Girl: So I'm totally thrown off by the time change, I had no idea where I was, what time it was, or what I was doing when I woke up. It was soooooo weird. I don't even know what's happening right now

Boy: Oh. Yeah. I don't DO that whole "extra hour of sleep" thing. I stayed up an extra hour later just to be sure I didn't get any more sleep than I usually do, because I don't believe that you can just HAVE a free extra hour of sleep, you know? That's just not how I do things.

Girl: For sure, I get that.

Boy: Yeah. I feel perfect today. Totally the same as I did yesterday. I don't even really need this coffee, it's just something to do while we wait for our ride. I'm not, like, tired – I'm totally on level.

Girl: Yeah. Yeah.
Oh COME ON. I wanted to yank that stupid hat off his head and stomp on it with my mass-produced, non-vintage boots. What an a-hole. WHO DOESN'T LOVE AN EXTRA HOUR OF SLEEP!? I'd always thought that was a rhetorical question – evidently, it is not. At least my bagel was delicious. I don't think I've written an NYC post without talking about bagels, and that is because they are so awesome up here. I have one/week.

 Boy in pork pie hat who hates sleep + whiny celeb wannabe Girl = the flattest of all of my faces (for all my talk about flat face, there aren't very many pictures of it…I'm actually quite smiley. Here is one exception: this is me during last week's big storm. There is nothing remotely resembling a smile on my face.)
Let's get current on some events:
– go see Skyfall. It is the best Bond movie of the Brosnan/Craig era, and not just because of Daniel Craig the scenery, Daniel Craig the chase scenes, Daniel Craig the Bond Girls, and Daniel Craig, but because it's actually a good story. BBT says: a TEN! BBT also recommends Argo; it, too, is excellent.
– the CEO of the Irish airline, RyanAir, wants to start selling standing-room only tickets on flights. This seems to me a really dumb idea – possibly the dumbest I have ever heard. BBT says: I'm not going to dignify this with a response.
– Jessica Simpson is looking better (credit: People by way of Caro) – I guess anyone is going to look good next to her fugly mess of a sister. BBT says: Woof (but keep up the good work, Yessica!)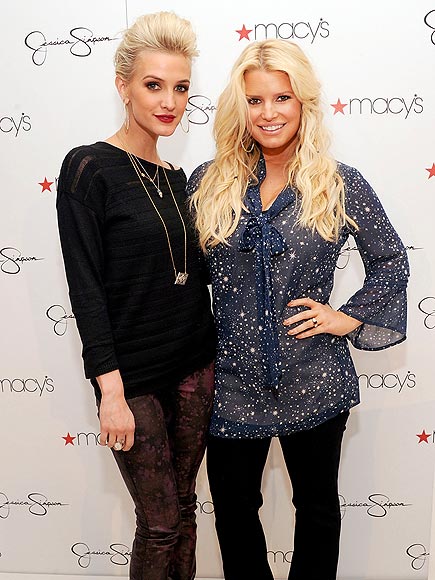 My idea of what constitutes a current event is perhaps incorrect.
Have a happy hump day! My Wednesday got started off on the wrong foot when I somehow managed to ride two stops in the wrong direction on the subway. I had to get off, climb all the way up the stairs, cross over Park, go back down more stairs, and wait for another train. I'm so ashamed – what a rookie mistake. The good news is that once today is over it will be Thursday, and then it will be Friday.
6 Responses to "Normalcy: it's not for everyone"