Posted by AllieB on November 6, 2012
Hey! Let's do this.
It's Election Day. I do not discuss politics on BBT, so this is more of just a friendly reminder – just in case you live in a hole or are not on Facebook. Go rock your vote.
Sandy was but a week ago, and we're already bracing ourselves for another storm – a "blustery Nor'easter" they're calling it. It is impossible to say "Nor'easter" without looking or sounding like a moron (seriously, say it and you'll totes see what I mean), so in lieu of that word I will say "bad storm." This bad storm will bring rain and wind and snow and why again did I move here?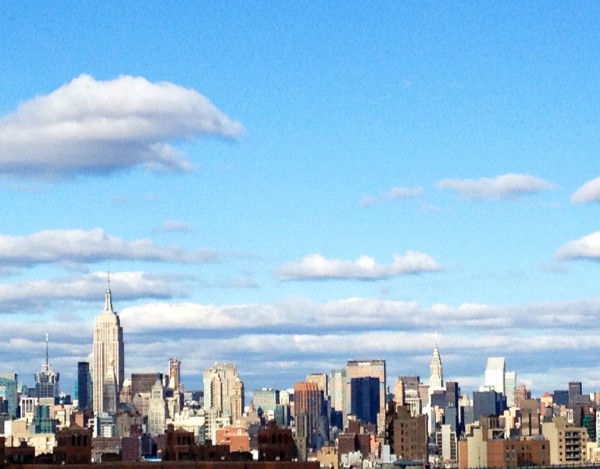 Oh yeah. That's why.
Speaking of Sandy, it totally sucked. No power for three days is really bad for morale, especially since there were no subways. No subways -> sidewalk stampedes. I had more than one near death experience on my commute, from people rocket launching themselves off scaffolding to the B*TCH who shoved me into oncoming fraffic. Such atrocities brought out a heretofore unseen side of BBT: Commuter Allie. Commuter Allie kind of reminds me of The Hulk and I hope she never comes around again because that is not a good look for moi. It really was so manic.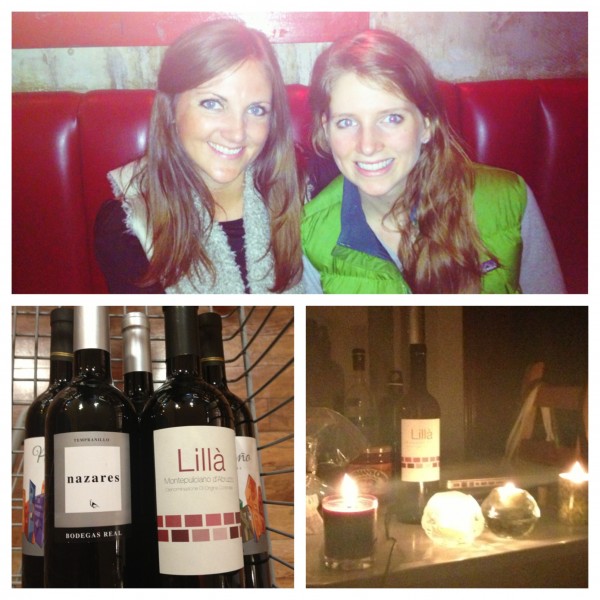 Thank goodness for Wine Girl.
Were I to write a guide about survival (working title Survival: A Guide), I would be sure to mention the following:
1. Wine. Lots of it. Even if you think you have enough, you probably need more – it's not like it goes bad, AND if the storm lasts a really long time you could sell it at a huge mark-up to those who were stupidly less prepared, or issue a steep IOU to be cashed in at a later date. (This is a survival guide, not a How to be a Pushover Handbook.)

2. A large stack of clean clothes. Seriously, if a storm is coming, get thee to a washing machine.

3. I should probably say water.

4. Scrabble.

5. Electronics with awesome battery power – my Kindle was the runaway champion of battery longevity, while my iPhone died after about three hours. The darkhorse hero was my work Blackberry, which lasted a full 12 hours longer than the iPhone…

6. Headlamps. Seriously, you'll be a lot happier during a power outage if you're hands-free.

7. Jordan's homemade Pumpkin Cranberry Bread

8. The ability to laugh at how much whatever situation you're in sucks*. If you can't laugh, excuse yourself from the group because the last thing anyone needs when the going gets tough is a Debbie Downer. My survival guide has a very strict NO DD policy.
This has best-seller written all over it.
The Wedding of the Year betwixt Bill and Sister was awesome. Salud! Prost! I thought about sharing the transcript of my toast, but I lost my notes. I do know it began with, "Hi, my name is Allie Baxter" and it massively bombed, like really blew went uphill from there.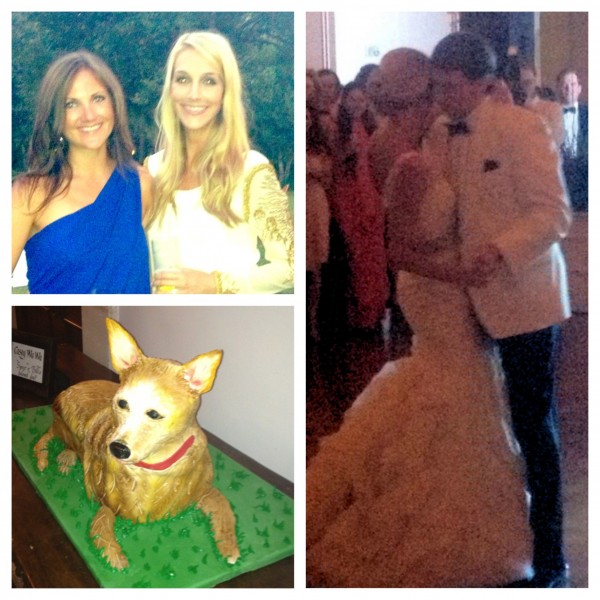 BBT and beautimous bride; first dance to Marry Me, Bill (tear); the most amazing groom's cake there ever was: Casey WaWa made it after all…
I'm getting super excited for Christmas up here. Who's coming to visit???
Georgia sports – both professional and collegiate – seem to be thriving in my absence. I am sure this is no coincidence, and you're all very welcome. Sic 'em and RISE UP.
And now for some literacy. It's long but it's worth it: Ken Follet's Century Trilogy. I'm almost done with book #2, and, according to Goog, I have to wait until 2014 for #3. WTF. Ken Follet, expect a visit from Commuter Allie…if historical fiction is not up your alley, perhaps try this kind of twisted mystery by Shatter by Joseph O'Loughlin. I read about it in People mag a few weeks ago, so if you can't take my word for it, you can take theirs. My subway/train rides are among the highlights of my day, thanks to my Kindle reader (courtesy of my very generous big sister, CKB).
It's completely insane that it's already November and Thanksgiving is a scant three weeks away. Where does the time go? Who knows where thoughts come from – they just appear. Have a great day and a great week. #clearheartsclearmindscantlose
*On a more serious note, while Hurricane Sandy was a walk inthe park for most of us, it was horrible for thousands of others. My sister, who'd been planning to run the marathon on Sunday before it was canceled, is now running one this weekend in efforts to raise money for those who were rendered homeless or hungry from the storm. Should you feel so inclined, follow this link to donate. Gracias.
3 Responses to "Survival of the Fittest"
November 6, 2012 at 12:45 pm

Thanks for linking to my fundraising page and DONATING AllieB! XOXO

November 6, 2012 at 3:11 pm

Carrie: He's really sweet. And smaaart
Enid: Heeee's. aaahh. hobbittt!

November 6, 2012 at 5:53 pm

OMG – Allie you've got to be kidding me that we have to wait until 2014 for the final installment of the Century Trilogy. I just finished #2, so this means I must wait 2 years?!?!!!