Posted by AllieB on April 12, 2013
Everyone told me, "it's not that the winters are so bad in New York, it's that they last forever." Everyone is right. And, while I appreciate the effort to play down the severity of the winters, that was a load of crap. Spring came this week, and then it left. The cookie has been dangled, and the cookie has been cruelly taken away. Today I am in an overcoat and boots and I have reached the END of my rope. The next week day morning I wake up to rain and gusts of wind at 40 degree temps, I am staying home. Just, that's how it's going to be.
When spring comes back for real I can't wait to go the Frying Pan and to Smorgasburg (every weekend like 75 food vendors set up tents and sell their delish food items…I went last fall and had the best best BEST fried chicken and waffles I have ever had…literally. And there's a beer garden. There's nothing not to like), and take strolls along the High Line and see movies in Bryant Park and dine al fresco…one of my favorite things about the city is the way all the restaurants open up onto the sidewalk. The other evening I was walking in my 'hood and it was all I could do to not reach down and snag a sweet potato fry off a table as I passed by. I didn't, but I thought about it.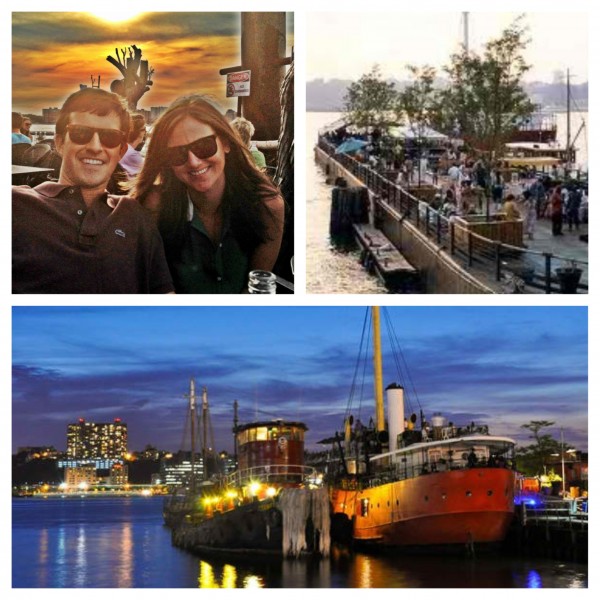 The Frying Pan is a bar/restaurant situated on two tug boats tied together on the Hudson River in Chelsea. It's pretty rad. From top left: me and my bestest Juan last September; a sunny day on the patio; the two tug boats. There's also all these cool art installations…but you do have to exercise some caution: the boats are still functioning boats, just tied up at dock, so when there are waves they move (that's how boats work), and the bathrooms are down these very narrow and dark spiral stairs…it's not ideal for the overserved.
So, this is random but worth sharing: I opened my SPAM the other day to see what was what in the online shopping realm (I have all my shopping emails sent to SPAM – out of sight out of mind is the idea, it's not especially effective), and, amongst the Shopbops and the Gilts and the Amazons were two emails that kind of stood out.
The first was hard to miss: ALLIE BAXTER! YOU HAVE A STUPID FACE!

The second, slightly more subtle but no less insulting: Single and ready to mingle? Check out this new dating site for Senior Citizens!
Excuse me? I'm finding it hard not to take these personally – the first actually says my name, spelled correctly and everything, and the second, if I were really indulging in some self-pity, I could construe as portent of what's to come. I get it, I'M TURNING THIRTY.
Brush it off, Baxter.
And now, for the news:
Melissa McCarthy hosted SNL last weekend and killed it. And the Weekend Update skit – which she wasn't even in – was also hilarious. I laughed outloud a LOT. This sketch about a Pizza Business was a standout (I've watched this 2.5 times now, and it's my new favorite thing), but you should prob go watch the whole episode – it's onDemand if you didn't record.

BOLO for this: Revenge Wears Prada: The Devil Returns comes out on June 4. I did some research about whether or not anyone's talked about a movie, and I learned that the Emily Blount character, Emily (skinny British lady who asks Andy if she's attending a hideous skirt convention), is in it a lot…so I'm thinking the book was written with a movie in mind. That was smart, Andy was annoying and Emily was funny. Fingers crossed.

Carol the Elephant was  shot in a drive-by shooting in Mississippi yesterday. She's expected to make a full recovery.

Where has Mischa Barton been, you're wondering? I don't actually know, but her grand re-entry to the tabloids was well-cataloged…and it's not good.

Today is National Grilled Cheese Day!! I am celebrating this evening with Dinka and El and our good friends, Syrah and Cab Sav. Join us, won't you?

Charlotte B Maines, my big sis, is running the Boston Marathon on Monday. This will be her 17th marathon. I can't even. GOOD LUCK!
TGIF! Happy Weekend!! Bummer: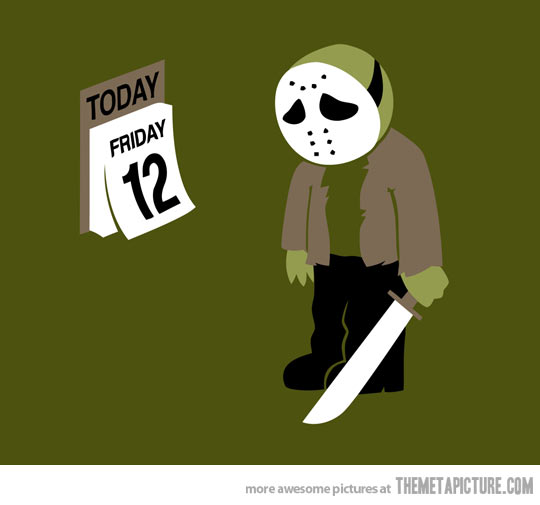 5 Responses to "I beg your pardon"
April 12, 2013 at 10:33 am

Did spring dangle a cookie or carot in front of you…?

April 12, 2013 at 10:34 am

Also, I'd like to purchase the apocalyptic filter you used on you and Juan. Radness.

April 12, 2013 at 1:27 pm

I realize that all this time I've been so taken with the subject line I forget to ask – WHAT was the email telling you that you have a STUPID FACE about??