Posted by AllieB on January 12, 2011
Five things that are true about yours truly:
I do not prefer icy weather
I can sleep a LOT
I'm pretty creative in the kitchen
I'm a really good dancer
Not so much with the singing
I laughed at all those people stocking up on bottled water and such at the grocery store Saturday and Sunday. Look who's laughing now – it's certainly not me. Anyway, I've had a lot of time to do nothing in the last couple of days, and allow me to share with you my new knowledge.
To those of you with Showtime, you MUST MUST MUST watch the new show, Shameless, which premiered on Sunday night. By the end of it, my jaw was literally hanging open in shock and awe – in a good way. It's about a highly dysfunctional family in Chicago – five kids, an alcoholic father, and their convoluted lives which are instantly engaging and fascinating. It stars William H. Macy, Emmy Rossum (of whom I have not fond memories from the scariest movie of all time, Poseidon, which is about rogue waves in the North Atlantic that are basically tsunamis in the middle of the ocean), and, my favorite, Steve Howey, who was Van on Reba. The show is racy, it's smart, its moral compass is all over the map…in essence, it's quality TV.
With an interesting selection of food in pantry/fridge, I've had to get a little creative. Last night I made a simple yet delicious (and not the least bit healthy) meal of pasta with eggs for dinner. It sounds kind of redundant, but it was really, really good. The recipe describes it as the ultimate comfort food, and I'm inclined to agree. I can't quite explain it – it doesn't just taste like pasta with eggs, somehow the flavors merge and it is a happy time for your taste buds and tumster.
Avril and Britney both have new singles out. Avril's What the Hell is a guilty pleasure that gets shrill after awhile; Britney's Hold It Against Me is an electronic number that sounds like it's already been re-mixed for da club. However, I've had a few dance parties to both tunes, and they each provide more than adequate beats for that.
Meet & Greet: Max. I'm staying with Max at his house this week while his parents are in Cabo. CABO. He and I feel the same way about icy weather. We've been challenging each other to sleep-a-thons, and it's unclear as of yet who's the winner…we've both logged in some serious zzzz's.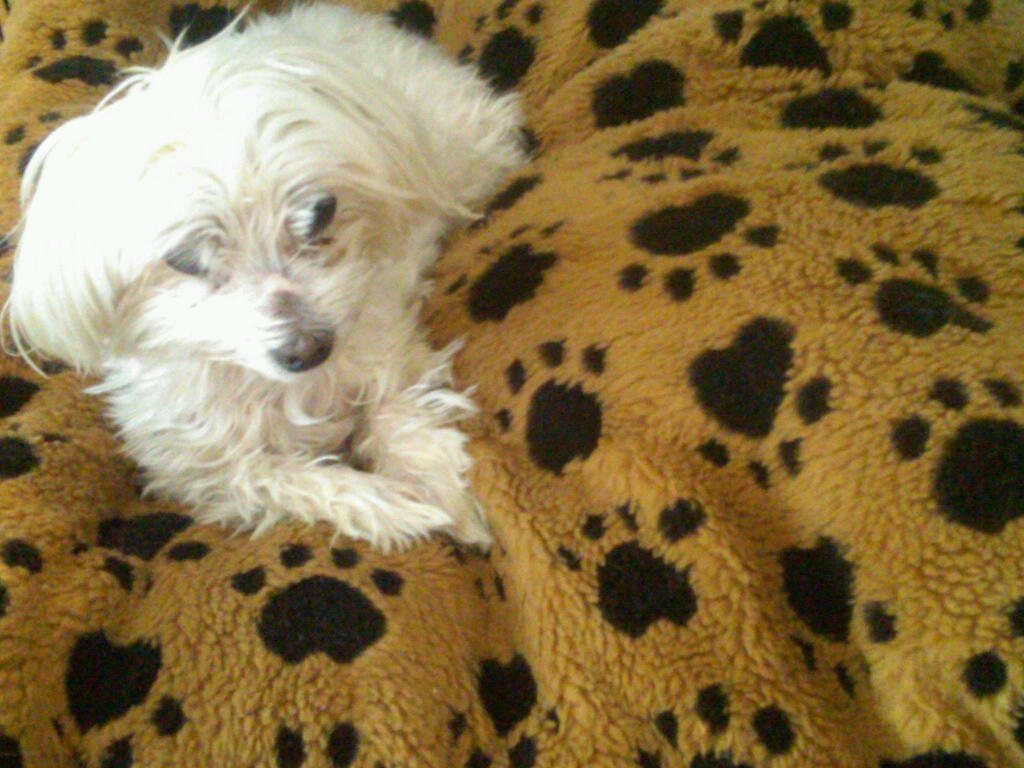 Oh, really HOTlanta? Really?
7 Responses to "Ruminations from a Recluse"