Posted by AllieB on March 13, 2014
Hello. I was sorting through my closet recently, and I was sad to realize I probably wouldn't have occasion to wear my fur vest again this season. Well aren't I the lucky one because today dawned 18 degrees with 30mph winds… I'll probably be sporting this thing thru May. Happy Memorial Day love BBT and her vest.
I digress. Let's get to the heart of today's relevant matters:
1. GET YOUR GD GIRL SCOUT COOKIES AWAY FROM ME
2. Atlanta was excellent. It made me really excited for spring up here…I still believe in seasons, and Mother Nature will reward me for my loyalty.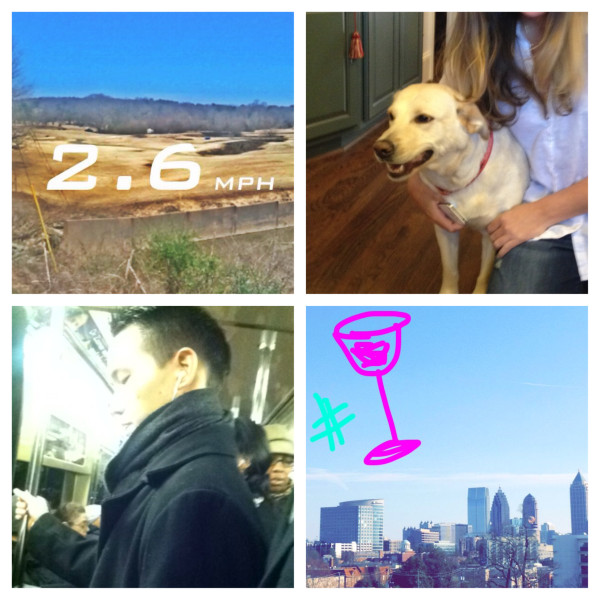 From top left:
this is something fun you can do in Snapchat – add your mph as you snap! This was taken on a stroll around Chastain Park. #haulingA #tryharder #grannycangofaster

Silly Sally!! She was an absolute delight, and a very willing participant in this photo (BBT: do something about your hairs)

ATL as seen from Casa di K via the skillz of Professional Snapper, A

Ok, this isn't ATL, it was on the subway the other morning – but is that not

B.D. Wong

?? I've been watching a lot of Law & Order: SVU recently, but I'm pretty sure it's him…
3. BIG news: I have a new favorite mascara…! My gold standard L'Oreal Voluminous will always have a place in my makeup bag, but I recently purchased L'Oreal Voluminous Butterfly Mascara because who could resist a "revolutionary butterfly brush" that will give my lashes a "winged-out effect." Turns out – it actually does what it says! I curl my lashes 9 out of 10 times before putting on mascara, but some mornings I'm like, "ain't nobody got time for that." The technologically advanced makeup brush really did extend the outer corners of my lashes while providing the usual 6x my normal volume. It absolutely does not replace an eyelash curler, but for those mornings when you just can't handle that extra, 3 second step, it gets the job done.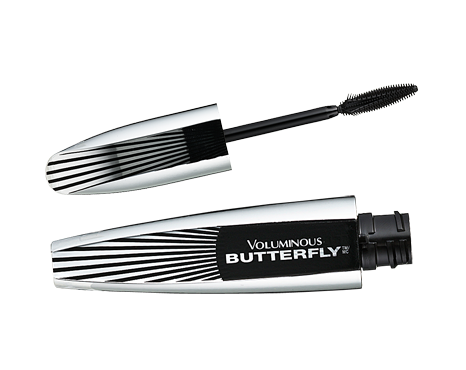 4. Hello, PornBurger. The craziest thing is that this dude makes all these up himself – I will pay him $1 million to open a restaurant. Or maybe we can just get married?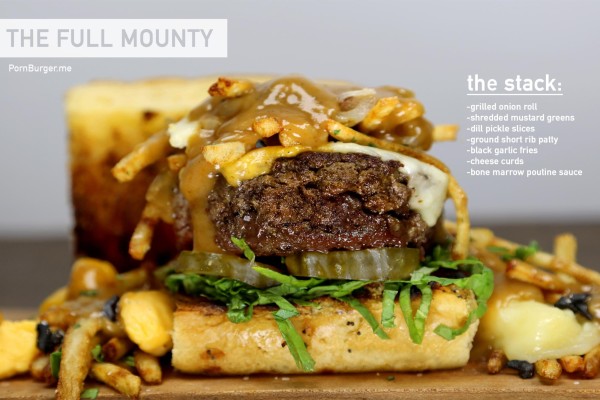 oh hey.
5. WHERE IS THAT AIRPLANE? Seriously though – where is it? This is beyond bizarre.
It doesn't even feel like a Thursday – it feels like a horrible parallel universe version of Thursday that lasts 72 hours and all you want is that glass of wine you've legitimately earned (for once) and you can see it but you can't reach it…. That doesn't even make sense. I gotta get out of here. Suffice it to say, I am ready for the weekend.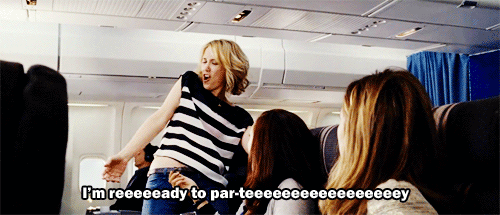 Yep. Happy Weekend from BBT and her vest