Posted by AllieB on March 13, 2013
Name: BBT
Age: I am 29 years old. In sixty-seven days I am turning thirty, and in seventy days I am having a superfab thirtieth birthday party. Join me, won't you? Actually, it's going to be invite only…but maybe you'll get one. K, we've got a lot to talk about this weekend.
Neighborhood: West Village
Occupation: I have a job at a company and I work in an office. I like it a lot, therefore I will not disclose the name so as not to link us in any way. I'm confident they're not at all ashamed that I work here, but better safe than sorry…who knows – maybe I work for the CIA
Who's your favorite New Yorker, living or dead, real or fictional? Miranda Hobbes from Sex and the City is my favorite fictional New Yorker. I wish she was real.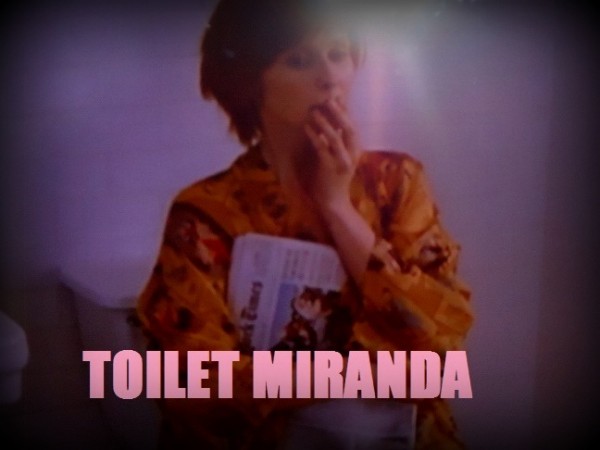 What's the best meal you've eaten in New York? L'Artusi, Perilla, Pylos, the crab spring rolls in Grand Central Market…I have a new best meal like every day. Eating well is impossible to not do here
Do you give money to panhandlers? Sometimes and only when there's music involved – like the guy who plays the accordion in the tunnel of the Bryant Park subway station during morning rush hour. And the guy on the 1 last week who was playing "Georgia On My Mind" on  his harmonica – I gave him $2.
What's your drink? It might be easier to say what is not my drink, and that is white wine. It used to be just Chardonnay I didn't like, but I've pretty much cut out all white varietals. White wine – blech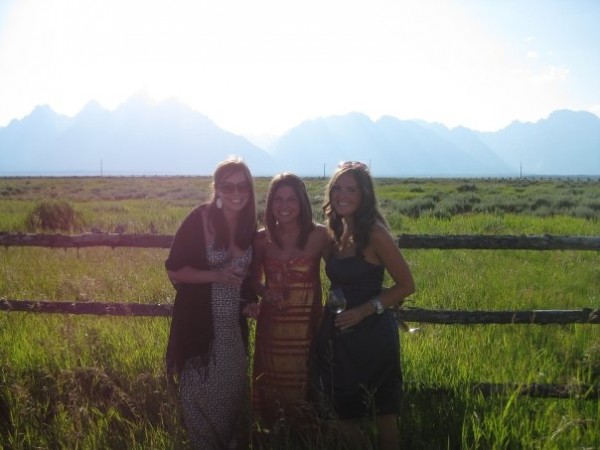 I can't talk about wine without a shoutout to these two – see you soooon!
How often do you prepare your own meals? Eh. Once a week? I try to make something on Sunday that I can have during the week when I work late and don't feel like making dinner…thus far I've accomplished this exactly zero times, so I guess when I said "once a week" just then I was fibbing. Sorry, Gaylen
What's your favorite medication? Melatonin, maybe. Definitely not the sleeping aid my work friend gave me. Let me tell you something: when someone offers you no-name sleeping pill from Mexico and warns you to break it up into fourths, or smaller if possible, and to make sure you have a "loooooooong time" to sleep it off, it is in your best interest to decline. Trust me on this…me and Captain Obvious.
What's hanging above your sofa? A big mirror. It is probably from West Elm
How much is too much to spend on a haircut? It depends where I am in my budget cycle. I almost walked into Great Clips the other day…Allie, NO!
When's bedtime? Midnight
What do you hate most about living in New York? I am legitimately terrified that I'm either going to trip and fall into the path of an oncoming subway or that some loco person is going to push me.
Who is your mortal enemy? Taylor Swift; LeAnn Rimes; the dry cleaner on my corner that I swear closes when they see me coming…notably not mentioned: Hilary. Hilary is actually something of a hero today. (I'm not even going to make a remark about packing your ice skates because hell has frozen over – that's how sincerely I mean it.)
When's the last time you drove a car? Christmas. But I will this weekend!!! I miss driving.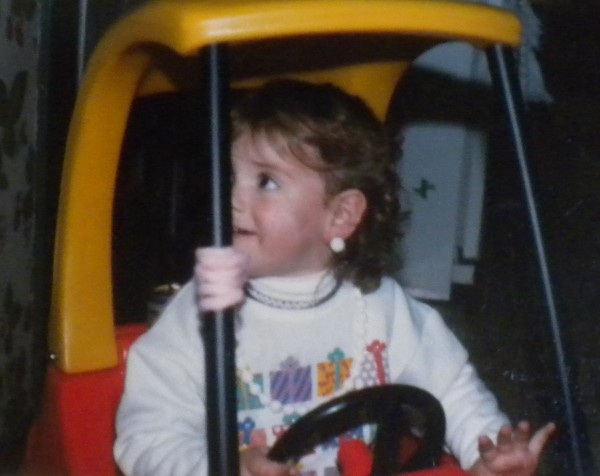 BBiT: Buckhead Betty in Training. Hop in, y'all!
How has the Wall Street crash affected you? Yes
Where do you go to be alone? I think if you're sans mobile device, you're pretty much alone. I leave mine at home when I run errands sometimes. NYC can be very isolating even when you're surrounded by peeps. I am reminded of my going away party when people kept playing "All By Myself" – kinda mean, looking back.
What makes someone a New Yorker? I don't know the answer to this just yet…I do know this city is not for everyone, and I think you'd probably know pretty much instantly if wasn't a good fit. Me – I knew right away that moving here was my best decision of all of my decisions. This doesn't say much, given my history of decision-making, but it feels good to get at least one right.
The End. (Credit: NYMag 21 Questions)
Now for the other stuff:
This corgi saw himself in the mirror for the first time and I die: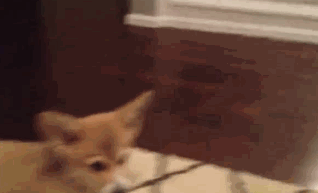 If you love Friends the TV show even half as much as I do, you will appreciate these two compilations of the best, most quotable quotes and scenes. (Part one, Part deux)
The 13 Most Annoying Questions People Ask Dogs. This is very true and accurate and funny, and I already knew that dogs hate it when they're asked them because Missy told me ages ago. She keeps me in the loop on stuff.
 "Where's your bone?"
2 Responses to "I asked, and then I answered"
March 21, 2013 at 4:52 pm

That last link makes me miss Denise now. She IS the cutest puppy in the whole wide world.

April 3, 2013 at 3:19 pm

Just now reading. Maybe one of my favorite posts to date–sleeper post if you will–from Toilet Miranda to that Corgi. COL = CHUCKLING OUT LOUD.