Posted by AllieB on January 19, 2011
Dictating the futures of fictional characters is surprisingly empowering. Earlier today, I read this amazing article which details the lives of every member of the Baby-Sitters Club as adults: The Baby-Sitters Club: Where Are They Now. This is the first line:
Kristy Thomas
Well obviously Kristy is a lesbian.
I enjoyed it so much that I decided to do one for Jessica and Elizabeth of Sweet Valley High…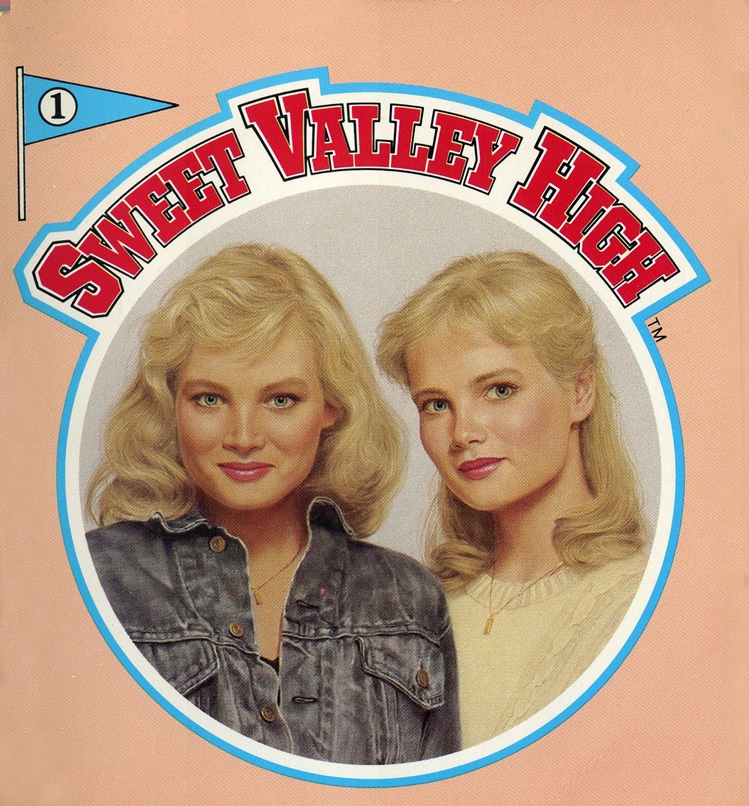 Because karma's a bitch, Jessica's ruthless and selfish behavior throughout her youth results in a hard-living adulthood, rendering her weathered and washed-up at the age of 35 with no friends, no man, no job, and living in the makeshift pool house Elizabeth built behind her home. Her best frenemy, Lila, died of an overdose a decade earlier, and Bruce Patman turned out to prefer the company of men and took off for Miami as soon his trust kicked in at age 21.
One day, as  she was clearing out the attic of Elizabeth's house, Jessica found her old cheerleading uniform. Instantly, Jessica is reminded of her strong will and ability to charm her way into anything she wants. She sets off to right her wrongs, My Name Is Earl-style, and ends up falling in love with one of the nerd boys whose life she made miserable in high school, who had just sold his company to Google for hundreds of millions of dollars. They get married and travel the world in a boutique cruise ship, booking one suite for themselves and another for her 8 dogs, all mutts. At age 94 they die side by side in their sleep. Their fortune is bequeathed to an animal shelter.
Good, ole reliable Elizabeth…she married Todd, they had three kids, live in the same split-level ranch with the pool in the backyard that she grew up in (Mom and Dad died suddenly at age 65 in a freak accident involving a contrived African safari in San Diego and a very cranky rhinoceros) and she still zips around town in a red convertible, allowing her to flaunt her "wild side" every now and again.
But Elizabeth has a secret… unbeknownst to anyone in Sweet Valley, including her best friend Enid (with whom she co-founded the Sweet Valley Knitting Coalition) she also runs a private S&M website accessible only by monthly fee. Meanwhile, her husband, Todd, has developed something of a gambling problem and takes off in the middle of the night for a casino in Minnesota, never to be heard of again…
Unable to cope, Elizabeth immerses herself in her "craft," totally neglecting her now teen-aged children. Taking charge, Jessica takes a break from her jaunt around the world and ensconces them in elite boarding schools on the East Coast, where they flourish both academically and socially. No one's real sure what became of Elizabeth…
That was fun. Who else can I do…?
5 Responses to "The future according to BBT"