Posted by AllieB on February 1, 2011
Philly Cheesesteaks are my favorite sandwich. There are so many factors that go into creating the perfect Philly: the bread-to-filling ratio; the cheese is not a topping but more of the glue of the filling; perfect amount of mayo and seasoning…I could keep going, but my bowl of Special K this a.m. is not cutting it and I can almost taste the wonderful goodness….
Without further ado…the establishment serving the best cheesesteak in Atlanta, IMO – the real crème de la crème – is: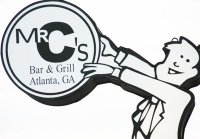 Go to there, order one, and see if I'm not right. However, if you've had one elsewhere that you know for a fact is superior to Mr. C's  based on your own personal experience, contact me immediately. Email, cell, flare gun – whatever, I need to know. Mr C's is great in general – they have tots and fried okra and cheap beer. One other place I would like to commend for consistently top-notch fare is Philly Connection; I would also, however, like to denounce them for the lack of locations ITP.
I looked up the highest rated sammies in ATL on Yelp, and I was alarmed to read about a place called Gut Busters. I wonder if their motto is, "Gut Busters: where indigestion is inevitable" – they probably give out Pepto Bismol tablets along with their plastic cutlery. Just sayin…they could've chosen a different name.
Update: per the input of a BBT subscriber, I totally dropped the ball by not including the Mad Italian. And he's right, the Mad-I, as my mom always called it, is awesome for PC's, but I haven't been in almost two decades and wasn't sure it was the same deal as I remembered…to make sure I am sharing the most accurate information possible, I will go in the near future and get back to you. Holy wow, that website looks phenom…
Speaking of Philly -> Philadelphia -> Pennsylvania…tomorrow is Groundhog Day. Experts are skeptical that Punxsutawney Phil will not see his shadow thus forecasting an early spring, particularly because PA is one of several states expected to be blasted (Gut Blasted?) by what could be the worst winter storm in the history of all the winter storms – there's even talk of canceling Groundhog Day altogether. Really, Mother Nature? I think it's time to take things down a notch…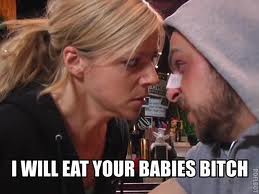 It is decidedly not always sunny in Philadelphia.
8 Responses to "Best in Show: Philly Cheesesteak"