Posted by AllieB on November 30, 2011
Ho ho ho!!! (Sister, someone's calling you.) Merry Christmas!
I've mentioned my lack of creativity before re: costuming, and the case is very much the same when it comes to gift giving. I think those who can give thoughtful and not necessarily elaborate or over-the-top gifts have a truly enviable skill. You know the person – they could make a bag of dirt seem appealing. They're the ones who bring the delicately wrapped and ribbon-adorned lace cookies to the bake sale when you bring a half batch of Nestle Tollhouse because you ate most of the dough. (I speak not from experience….) Anyway, some people just have "the touch." For those of us who don't, there are gift guides.
For Guys: I've been asked by more than one person for gift recommendations for boys. This is pretty much the blind leading the blind, but I did a little research…and…here. Sorry in advance. I found this one guide: Gifts for Guys That DON'T SUCK that is trying just a little too hard…there are 4 pages of ideas, including a camouflage baseball, stainless steel ice cubes, and bacon-flavored hot sauce. I think I might pick up that third one for yours truly.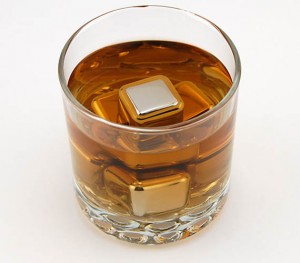 If anyone but Barney Stinson handed me a drink with these in them, I'd get the H outta D.
Look, shopping for guys is tough. Get him a tie. A Vineyard Vines or Ferragamo one with a tasteful golfing or aquatic or football motif. YKenna – I helped you not at all, did I.
White Elephant Party: Thompson Ferrier Candles. I always say you must smell a candle before you buy, but at this price I say go with it – Elegant Gardenia sounds pretty safe. I still don't quite get the premise of these parties, but this falls in the right price range – can't beat $15. This Capri Blue Jar candle ($28 at Anthro) is actually my most favorite, and it's larger than most.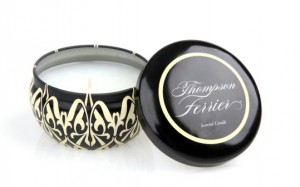 For Pallison Cleveland: The Meatball Shop Cookbook by Daniel Holzman and Michael Chernow (Ballantine Books; $28).  Make this: Start with the signature beef version and work your way up to the advanced-technique "bunny balls."

Stocking Stuffer/Gift That Keeps on Giving: Best invention ever – the rubber wine stopper. This set will cost you $11.33 and will change the life of its recipient. It can make a bad bottle of wine good – literally. Go ahead and buy 2 – one to give and one to keep. That's kind of nice mantra with Christmas shopping in general…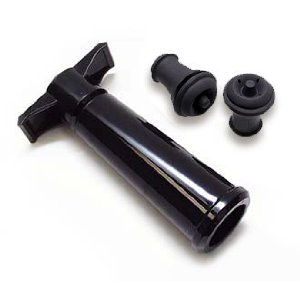 For the person who has everything/is impossible to shop for: a gift to charity in their name. Honestly, I really like it when people do this in my honor, especially when it's to a cause I hold dear. If you're really stumped as to what to get someone, think about what they like: puppies, trees, art, hunting, music, children, healthcare…if there's a noun, there's a 501 (c) 3 raising money for it. Most of these causes will send a notification to the person for whom you gave the gift, so that's a nice little bonus.
This is a woefully incomplete list…nothing for parents…and I didn't even include anything for me! That's probably because I already have everything I could possibly wish for :) Well, except for new Frye boots and/or a console table for my abode.
Here are 425 more ideas from $3 to $1,295. 
9 Responses to "What to Give: Holiday Gift Ideas"