Posted by AllieB on August 23, 2012
The Donkey and I were enjoying half-price beers and tacos last night at The Ivy*, and chatting about what have you: my move, our friends, the DOW index, Jessica Simpson's weight status…etc. I am my own best resource for all things pertaining to JSimps, so when we wanted to look at pics, I searched my JSimps tag which I affix to any and all posts wherein I discuss my favorite buxom blonde. Well, turns out I'm something of a prophet – please read what I wrote about her on September 29, 2011 in response to a tabloid article claiming she was pregnant (this was a month before she officially confirmed it):
Everyone knows that InTouch is for photographic perusal ONLY and that their news reporting is almost always erroneous, but when they say things like this – I pay attention: EXCLUSIVE: IT'S OFFICIAL: JESSICA SIMPSON IS PREGNANT.

No one is really giving InTouch an exclusive anything (except that stupid LeAnn Rimes, maybe – she is the WORST), but I'm going with it. To quote another newsworthy source, Hollywood Reporter, "Jess has sorta looked pregnant for awhile. Now she actually is!" I can't decide if I want her to be or not…you can't make fun of pregnant people for being fat. Though she could really blow up – the same article also reported that she's craving nachos dipped in chocolate, so this is promising…I guess now she'll actually have to confirm or deny via reputable news source.
I knew, in my heart of hearts, that was she was going to be an enormous pregnant lady, and I was RIGHT! So validating. And I think we can all agree that I've officially put the nail in my karmic coffin re: my own unpleasant pregnancy…so I've got that to look forward to, which is neat. There hasn't been a picture of post-baby Jessica since early July…I am waiting with breath that is bated for the next sighting.
This was the throwback part of the post. Also, this: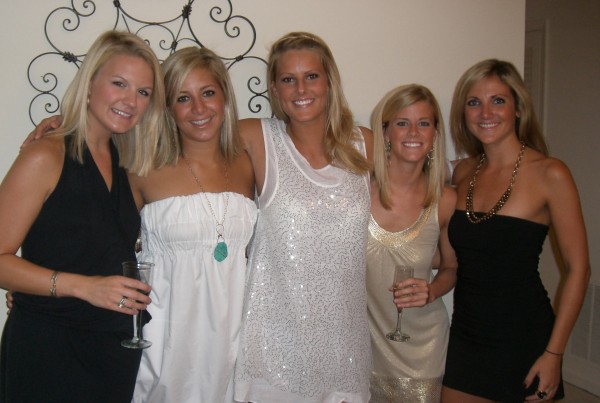 Happy Birthday to Tina in 2007! I forgot to acknowledge your b-dizzle last week, so here is a tardy holla. We went to MJQ, and it got wild…HOLY SH*T THAT WAS FIVE YEARS AGO. I can't…I don't…I'm having a really hard time processing that truthbomb – ha, more like truth nuclear warhead. Ugh. At least my hair isn't that color anymore; BBT is not a blonde.
It's funny to me that I really don't read other blogs, but I do read Witty + Pretty, a very informative site written by a fellow Atlantan who clearly knows her stuff. This week she introduced me to the wonder that is Songza. Songza is a FREE music app that has like a gazillion different playlists for any occasion – literally, any occasion.  There are lists for activities, such as: Curing Road Rage, Sitting on a Back Porch, Walking Through a City, lists for moods: Lush, Sexual, Trashy, and they also have genres and categories you can search…I feel like I discovered a whole new portal to the internet or something – there are seemingly unlimited options. Also, I know said this a second ago but I'm saying it again: Songza is FREE and there are ZERO commercials. Smell ya later, Pandora; Songza 4 eva. (This is the thrifty portion, btw.)
Thirsty? Why, yes, I am. If you feel like getting complicated, I refer you to this list of Atlanta's 10 Most Iconic Drinks – that margarita at Agave has my name all over it – or you can go the simpler route with this: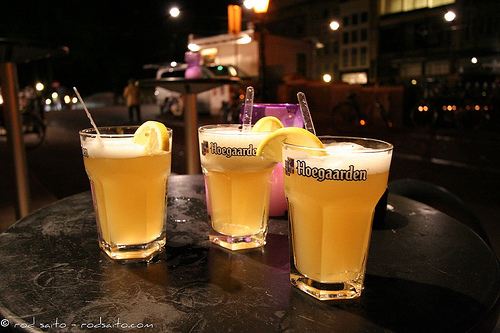 Look, there's three for me one for each of us.
That's it for Thursday. Peace playas.
*I'm already nostalgic for The Ivy – I realized this as I signed my $9 tab for 3 beers and chicken tacos; that is a freaking steal. And I also just realized that this little afterthought blurb incorporates all three of today's talking points: thirsty, thrifty, and throwback. Man, I am GOOD.
4 Responses to "Thirsty/Thrifty/Throwback Thursday"
August 23, 2012 at 2:40 pm

You scooped me on something music-related!

August 23, 2012 at 5:51 pm

Thanks for the bday shout out! Why didn't you show the pretty/fug picture of you at MJQ? That was the best one!

August 27, 2012 at 10:43 am

Its 10:45 on a Mon and now I want a HG.