Posted by AllieB on April 11, 2011
Hallo. Let's jump right in – hope everyone had a glorious weekend. I, of course, did. Tonight I'm hanging out with the Cali Baxters – my aunt, uncle and cousins who live in Novato, CA of whom we do not see enough. We're having kabobs for dinner. Kabobs are my favorite.
Happy late bday to CCHaynes!! I wish we had written down the concoction we made yesterday, twas truly delightful: refreshing, tasty, and not altogether harmless…
Anyway, you know me and my relentlessly optimistic self – always someone worse off, always a silver lining, etc….well, here's some sunshine for ya. Ho-hum about your job? Sick of sitting at a desk, maybe just kind of wishing for a change-up? Handle THIS: (source Bureaucratics: Photographic World Tour of Desk Jobs from Flavorwire.com)
Bummer. This young woman, born in 1982, works in Yemen in the regional office of the Ministry of Tithing and Alms. Her salary is US$67/month. I'm gonna guess there's something of a dress code, as well…things are lookin up!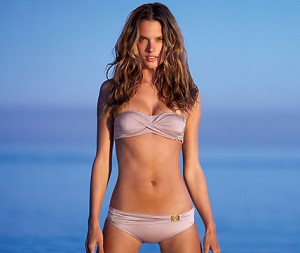 Thanks for the self-esteem boost Happy Birthday, Alessandra Ambrosio! I wonder what it's like to turn 30? Guess I wouldn't know…hope it works out for ya. Yeah, there's really no way to level this playing field. Those Brazilian women really raise the bar. Don't you have that 'kini, Sis?
Guess I'll be doing spinning today, and also looking into a new diet called 'Fasting.'
I went to Rosebud this weekend in Viriginia Highlands and tried out the owner's new endeavor, The Family Dog, located right across the street. It was very crowded but very promising. I had a Moscow Mule, which is apparently just white hot right now – I heard about it weeks ago from MC, who is always on the cutting edge…I don't really branch out much re: bar beverages, but this was delish. They have a full menu, and I don't know what's on it but I did see some pork rinds covered in cheeto cheese going by…obviously I will be returning to try those out. BBT Says: positive first impression, need to go back.
3 Responses to "I love kabobs"
April 11, 2011 at 1:10 pm

moscow mule – yum!

April 11, 2011 at 1:39 pm

guess whoooooo else had a moscow mule this wknd…it had nothing on my next mix-up. some cucumber/ginger thing-literally like a salad in a cocktail on a hot day-i loved it.