Posted by AllieB on October 12, 2011
Well. I am pleased to report that my contest is off to a roaring start with FIVE new Facebook likes since my post on Monday. World domination is at my finger tips, I can feel it…honestly, this is kind of pathetic. Even my horoscope said social media was where I'd really shine this week – damn horoscopes. PX, go like BBT. I'm not going just "give" you the gift card- you don't even have an iPhone. Only 50 or so hours until I choose a winner…the clock is ticking…
Last night I went to see the Picasso to Warhol exhibit at the High. It opens to the public on Saturday, but G-force and I went because she's a member of sorts and they invited her to see it early. They had a lot of really famous works that are cool to see (it all came from the MoMA in NYC), so it's not just the big names to lure you in then only a few lame sketches. I highly recommend going to see this; you have through April.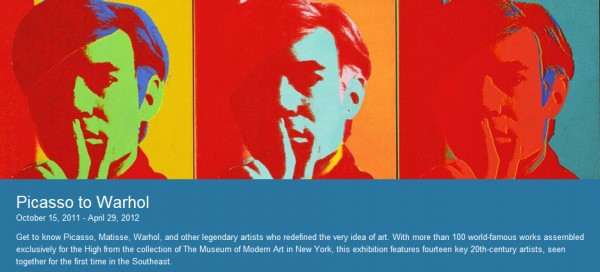 In addition – and I don't know if you knew this – I was an art history major in college with a concentration in modern art, so I was really in my element. And by "element" I mean I'm pretty sure I recognized some of the art from one of the classes I think I took…as you might expect, this degree has done wonders for my career and I am shooting up the corporate ladder as we speak.
I'm sorry, there's no way she's not pregnant: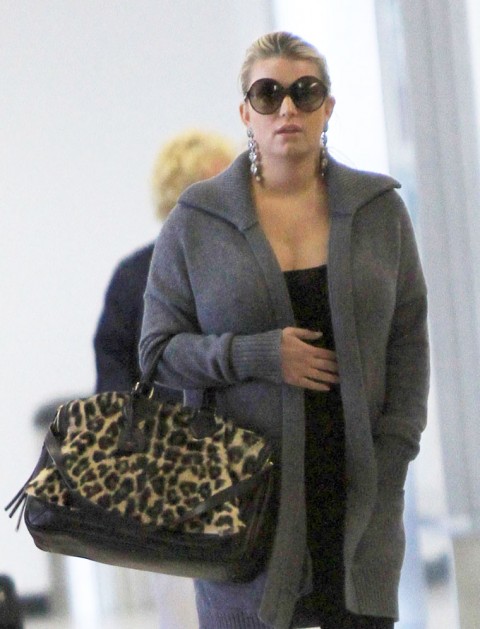 She is one busty lady…my goodness.
And last but certainly not least, one of my oldest and favorite friends, MKPyles, turns 30 tomorrow..!!! Join me, won't you, in celebrating his birth at Kramer's. I hear there will be balloons.
5 Responses to "Large and in charge"