Posted by AllieB on November 8, 2011
Oh hey. Here's what's happening in your world today:
If you live in the great state of Georgia, today is the day to vote YES (or no) to Sunday alcohol sales. I'm sure there are lots of other things to vote on, depending upon your district, but you can research that on your own. I CAN'T DO EVERYTHING.
Conrad Murray was found guilty for involuntary manslaughter of Michael Jackson. I do not have strong feelings either way about this, but it did serve to make my case of the Mondays a little better – there's always a silver lining.
It's great being so apathetic – really makes my life much easier/uncomplicated.
There's a new addition to the BBT (extended) Family…! Meet & Greet Agnes, the adorable Wheaton puppy. She belongs to Hilary. As much Hilary makes me want to yarf up breakfast, I know little Agnes is here is going to enjoy the good life with Hilary smothering taking care of her.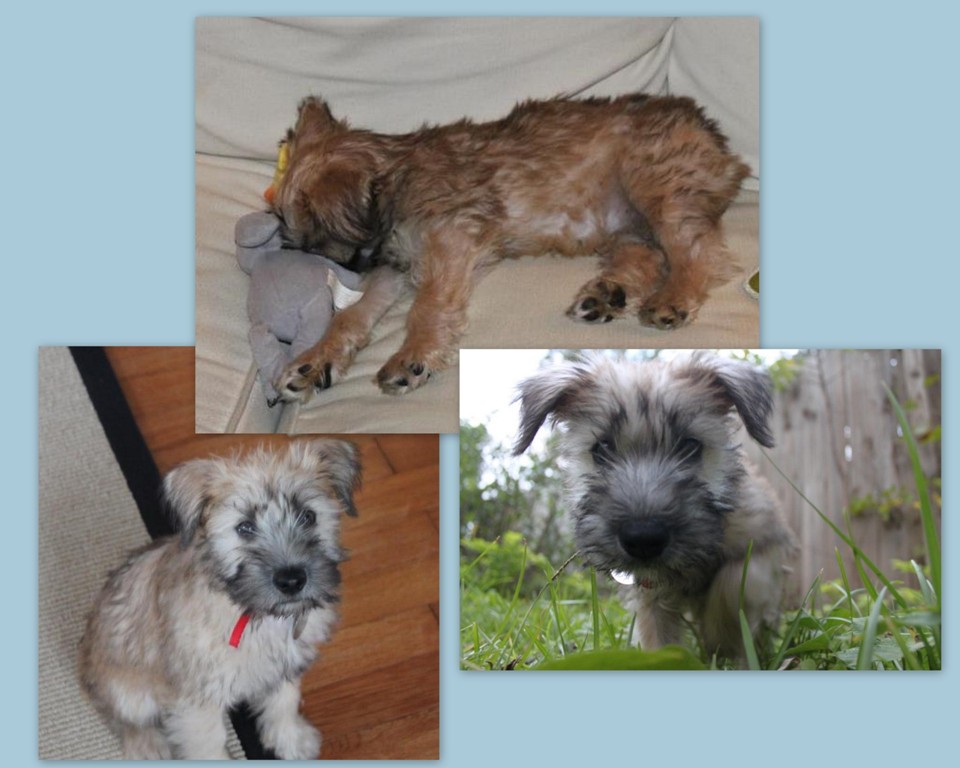 From top: Agnes zonked out in her pile of toys; Agnes coming at ya; Agnes = puppy perfection
I did go the Chomp & Stomp Chili Cook-Off on Saturday. For the third consecutive year I managed to avoid any and all chili – success.
I haven't had Tex's Tacos in over a month and I MISS THEM. I might go to Monarch Plaza today for lunch – here's their schedule for the week.
I'm trying a new thing on BBT this week where I'm going to interview someone and then cross-blog with them. IE, I post something on BBT and they refer to it on their blog – at least I think that's the deal; we'll hammer out the deets. So…BOLO for a change-up.
4 Responses to "Do something! Or not. Whatever."
November 8, 2011 at 11:38 am

Agnes loves BBT. Me… not so much.

November 8, 2011 at 12:02 pm

Well, the feeling's obviously mutual. Did you miss the part about you making me want to yarf breakfast? And lunch, actually, which I just sat down to eat. I could call this affliction The Hilary Diet.

November 8, 2011 at 3:09 pm

thats a super cute dog :)

November 8, 2011 at 4:54 pm

It is her bday week, let's give Hilary Smell a break. Just this once. Back to reality/verbal abuse next week.