Posted by AllieB on January 18, 2012
Hey what's up.
I'm just going to jump right in as though I haven't been on a two week hiatus. I find the best way to delve back into BBT after an unearned and unwarranted vacation is by doing a random round-up of randomness. Here goes:
Food: Atkins Park in Virginia Highlands (and Vinings, although I haven't been there, and it's owned by the same dudes as Ormsby's of which I am also a big fan) has excellent burgers. I recommend The Best Way Burger: medium rare with bacon jam and tellaggio cheese (it's brie-like in consistency and taste). Go with a side of the fried pickles – skip the sweet potato fries, they are less fry and more slab of potato…they kinda look like slugs. After you enjoy this light snack, take a stroll thru Va High and walk off an 1/29th of your meal, then stop by Murphy's for dessert. Unbeknownst to many, Murphy's will make you a molten, melty, amazing brownie for $2.00. It's not on the menu, but it should be. Stop by and get one of those, unbutton the top button of your jeans enjoy a mimosa and/or cuppa joe and the company of friends. This makes for a very, very pleasant Sunday.
Celebrities! The Golden Globes happened. Obviously, Heidi Klum was my favorite – shocking, I know, what with the nude backless dress and large turquoise necklace. If A.B.S. by Allen Schwartz comes out with a remake of this one, I seriously might buy it.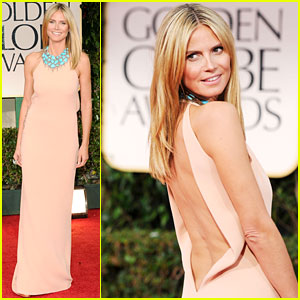 Cameron Diaz…has possibly never looked worse.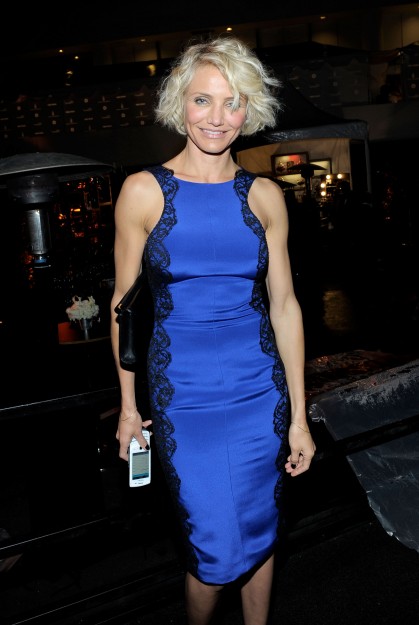 More Food: you're in the market for some good, old-fashioned, pseudo-texas-style bar-b-q, may I recommend One Star Ranch on Irby Avenue in Buckhead. It's pretty basic, but in a good way – if it's not broken there is absolutely no reason to fix it. Standouts include the fried pickles, onion rings, pork and beef ribs, and the smoked turkey. I hear their servers are really nice, too, and it's a great place to go for lunch or dinner…plus, who can beat the $5 daily margarita special?! Just sayin, you might wanna give it a shot.
MISC: I didn't share my NY Ressies because I find that once you share things people are more likely to hold you accountable, but I really would like to start volunteering. I worked at a non-profit for several years, and the pay was such that I felt like I was pretty much volunteering, but now I need to seek something out. Pallison is checking out the Humane Society, and I've considered being a foster parent for Atlanta Lab Rescue, but I'm not sure I can handle being around animules at risk/in danger…maybe I'll plant some trees or something? I need to research. If you have a cause you hold near and dear, holla at me – I'm open to most anything.
The End. I will never, ever abandon you again.
7 Responses to "Where have YOU been?"