Posted by AllieB on January 23, 2012
Sometimes I watch football games – especially now that I am a baller with HD television (welcome to 2012, BBT) – and I enjoy them. But what I really enjoy watching are 1. the commercials and 2. Tom Brady. Even though the pinnacle of commercial viewing is clearly during the Super Bowl, the ads aired during sports events are just so much better than average ads. As I have not yet indulged in DVR (2012 feels sorry for you, BBT), I care quite a bit about the level of entertainment these 30 second ads offer me, and the best ones are during sports. I found some teasers for this year's Super Bowl ads – they look promising. Particularly the one featuring David Beckham in his skivvies.
And what do we have here? Oh right, it's Allie & Tom…what an attractive couple.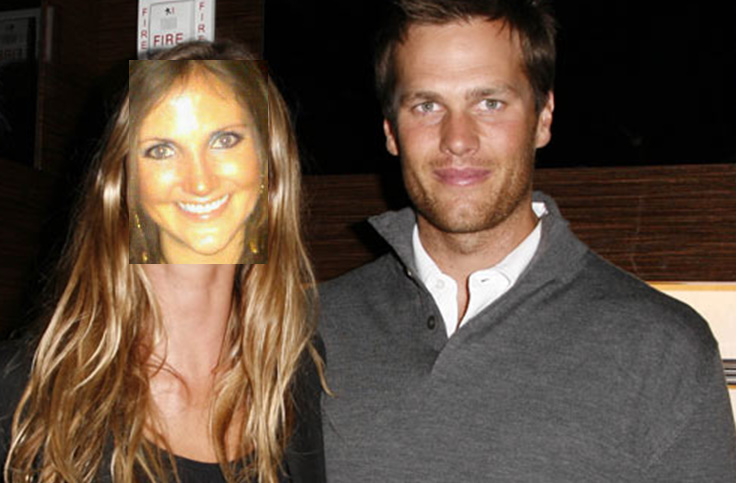 Giselle who?
I don't know how to do photoshop and Hilary isn't on gchat to help me…which is why that is so creepy looking.
It is with a heart filled with love and teeth clenched to the point of injury that I introduce you to the newest member of the BBT family. Meet: CHARLIE!!!!!! As I mentioned last week, Pal went to volunteer at the Humane Society. She came home with Charlie after her first day, which surprised no one. Before I met Charlie I was discussing name options with Allison – I like Molly and Lolly – but she was set on Charlie. I said to her, "Allison, you really have to be careful naming animals after the opposite gender – people will just assume she's a boy and/or go searching around her undercarriage to figure out what she is. And you are sentencing her to a life of pink accessories." Neither Pal nor I are a particularly huge fan of pink. However, once I met my sweet angel muffin, I knew that her name is, was, and should be Charlie, so Charlie it is. Charlie is a girl – a very sweet, precious, perfect little puppy girl.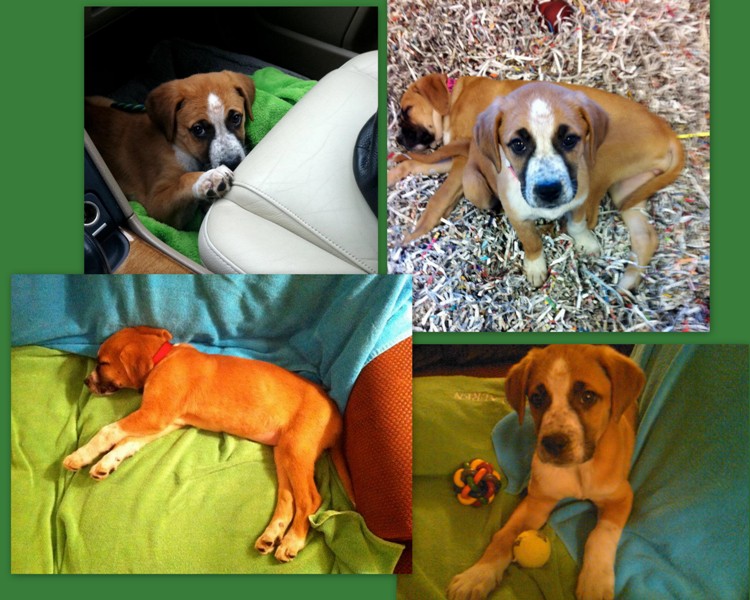 One guess which of these 4 photos was taken with my p.o.s. Blackberry.
Charlie has already had a successful playdate with her big sister, Casey Wawa, and we're planning a get together with her other sister, Aggie, down in Savannah. BBT is a devoted and loving aunt to her three animules.
ATTN Fellow Reading Enthusiasts: Emily Giffin (author of Something Borrowed (also a heinously miscast disaster of a movie) and Love the One You're With) has a new book coming out July 2012 – Where We Belong. I read the first chapter online and I'm already kind of exhausted with the whole story line, which doesn't really bode well for the entire book…but I'm sure I'll read it anyway.
I hope all y'all had a great weekend and are totally dominating this awesome, cheery Mehday Munday. PEACE.
7 Responses to "I love Tom Brady and puppies a normal amount"