Hey guys! On the Effort Scale of 1 to 10, where 1 is standing up and 10 is walking to the kitchen, today's post is about a 1.25.
50 Shades of Do Not Want: I've been over 50 Shades of Grey for awhile now, and, even though I obviously made my way thru all three books, I definitely judge anyone who is still reading them…similarly, I am an equal opportunity indulger of  any and all (red) wine, but even I turn my nose at this: 50 Shades of Grey Wine. There are two varietals: White Silk and Red Satin. That's disgusting. Also, it's going for $18/bottle! You could buy two non-embarrassing bottles of malbec for that; this just goes from bad to worse. BBT says: absolutely not.
IT Allie asks: have you downloaded the new iOS 7? Do it. Do it now. It's like getting a whole new phone! And, given that I've actually downgraded to a plain old 4 from a 4S instead of upgrading (April 2k14..!), this is especially exciting for moi. I've had zero kinks – just back your shiz up. iTunes Radio is a great addition, and the camera has improved. Everyone also loves the Control Center; the pros abound. Me, I mostly just think it's really pretty…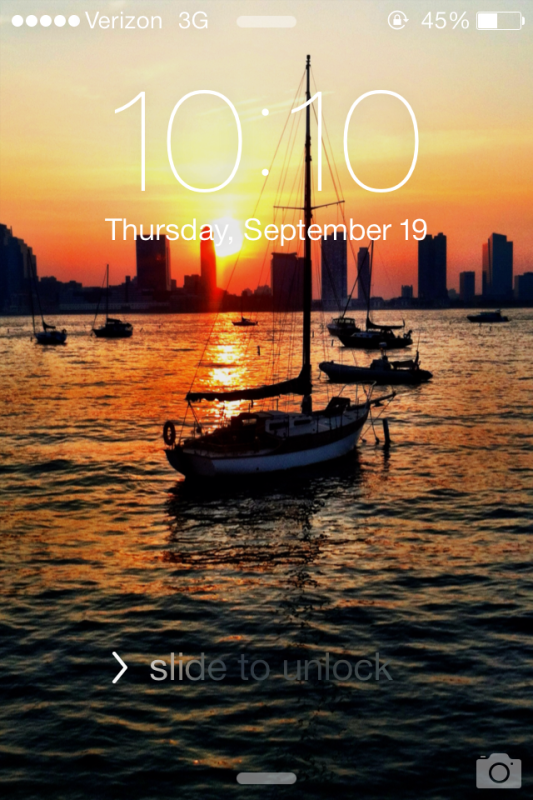 -I've heard a few things about the fingerprint scanner on the new 5S: cats can do it, hackers figured out to hack it, and…this: You Can Also Unlock the iPhone 5 S with Your  Junk. Y'all, that's gross.
-Closing out apps is not entirely intuitive – here's how.
-Have you recently lost your 3rd Kindle? Just me? Well, fear not, because Amazon has released yet another Kindle, the Kindle Fire HDX, complete with a "mayday" button that links to live support 24/7/365, promising a 15 second or less response time. Dang. (Credit: Charlotte!)
Watching: My roommates love The Voice, so it looks like I love The Voice, too. I'm just not sure I'm emotionally equipped to handle it. They draw you in with heart-wrenching backstories of these people want nothing more than to share the gift of music, then they go out on stage, sing their hearts out, and….none of the judges pick them. Although, I do respect the judges for refraining from the pity pick – I'd have a team of losers halfway thru the first audition. I'm such a softie. Modern Family starts back tonight, SNL on Saturday, and T minus 103 hours, give or take, til Homeland Season 3 returns. (It took me almost as long to calculate that number just now)
SHE WOULD: Blake Lively is starting her own GOOPy-sounding company. Boobs Legsly, a moniker that isn't even legit anymore since she's morphed into this married class act, is even easier to hate than Gwyneth. Obviously I will read every issue, scoffing at the recipes but diligently saving all of them. It annoys me when people talk about "curating" a lifestyle. I can barely curate my salad from Chop't*.
*I actually have a bombass salad order: Spinach, Kale, Fresh Jalapeños, Cucumber, Tomato, Pepper Jack Cheese, FreeBird Ancho Chile Chicken, Tri-Color Quinoa, Low-Fat Spa Greek Yogurt Tzatziki Dressing. I made it up all by myself. FACE.
Fall is here! I really am going to pump the brakes on talking about weather. Elmore Leonard, the renowned novelist who passed away recently, had a list of of 10 Rules for Good Writing:
 Never open a book with weather.
I took a quick look at past BBT posts, and, if you replace "book" with "blog" I'm not doing so hot – same with the other nine. Whatever, I'm a slow learner. Like I was saying: fall is here! I want to swaddle myself in 1,000 sweaters (I like these: Dear Santa/if I budget better); fill my apartment with the aroma of spiced cider (the spiked cider looks good, pretty sure if I had a cabernet candle in my apt I'd have to have a bottle of cabernet open…oh wait); and jump in piles of leaves (don't need sound and really only need to watch like first ten secs).
Happy Wednesday to all of you, and HAPPY FRIDAY to meeee! I'm headed south for a sure-to-be perfect wedding – can wait to see ya, EmilyB (cc: W Port)!