Posted by AllieB on November 7, 2013
Oh hey. I don't think there was a Good to Know Vol I or II, but I wanted to give myself a head start. Herewith: some pearls of wisdom, observant observations, and a corgi. And a Hilary.
1. Happy Birthday, HILARY. Have y'all met Allary? She is Allie + Hilary. This freaks me out in a big way.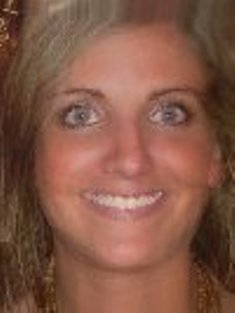 I feel like my eyes are messed up. What is happening. DO NOT WANT!
2. Jason Isbell's album Southeastern: buy it.
3. If you ever tire of lighting your money on fire or throwing twenties in the garbage, by all means spend some time among the items displayed in the Sephora check-out line. It will have the same affect.
4. There's a reason southern women are so pretty and non-weathered: it's because they aren't ravaged by northeastern winters every year. Winter is way harsh on the epidermis, and I'm already on the offensive. First, Yu-Be Moisturizing Skin Cream. I'm a sucker for all-purpose moisturizers, especially ones made in other countries without the pesky FDA to approve them – this one comes from Japan. It's not at all greasy and kind of reminds me of Carmex without being too Carmex-y. Good for hands, face, cuts, burns, etc etc etc. Second, Benefit Watt's Up. Good bye ghoulish, ghostly winter pallor – helloooo glowing snow bunny! It's a highlighter for your face. Use with blush/bronzer and you'll glow like a worm.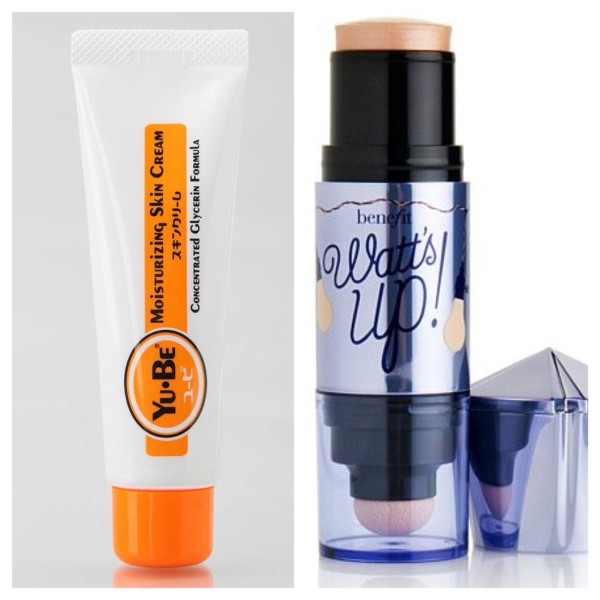 Come at me, Motha Nature
5. I originally had my your/you're grammar peeve for #5, but I've decided to let it go. Your welcome.
6. Kale. UGH I am so over kale. But even I know how dumb it would be to not eat it on principle (I have principles?!), and my preferred method of consumption is via chip. Kale chips are the bomb.edu. I don't eat them because they are nutritious; I eat them because they are delicious. But heed me on this: said chips should only be consumed in the presence of someone whom you trust implicitly, someone you know will say, "yo, you've got something in your teeth" because, after this leafy snack, you will have a whole garden of kale in your chompers. What's not in your teeth will be on your shirt – this can be hard to spot if you're wearing a dark color, just FYI. Maybe no kale chips on a first date.
7. I was the only female in my subway car this morning. I counted 35 dudes, give or take, and then me. That's weird, right?? I thought that was weird.
8. I cannot say enough wonderful things about the author Bill Bryson. I realize that his books, on on the outset, might not seem terribly exciting, but they ARE – he can make boring, random, pointless crap absolutely delightful. I just started his new book, One Summer: America, 1927 and not only have I already laughed outloud many times, I have also learned a lot. I love laughing and learning! Nerd.
9. Do you follow Humans of New York? DO it. Do it now: Facebook, Instagram, Tumblr, buy the book. It is my favorite thing on the internet.
10. The 33 Dumbest Things That Have Ever Happened is pretty entertaining. Upsetting, but entertaining.
11. I'm only on 11?
12. THIS corgi. I just keep looking at him and smiling. So regal.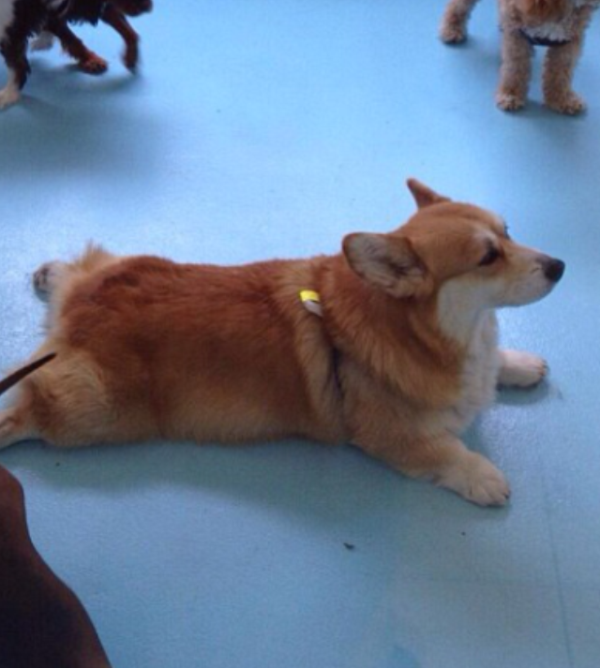 Sprawled. Credit: FlemBot
13. Speaking of ole FlemBot, I wound up dressing up for Halloween after all.While I am not a particular fan of Grateful Dead, I felt okay dressing up as Sugar Magnolia because I know some of the words to the song. Plus, I love a floral domepiece. Halloween in NYC is a spectacle. I feel like everyday could be Halloween in this city, but on October 31 people achieve a whole new level of freak.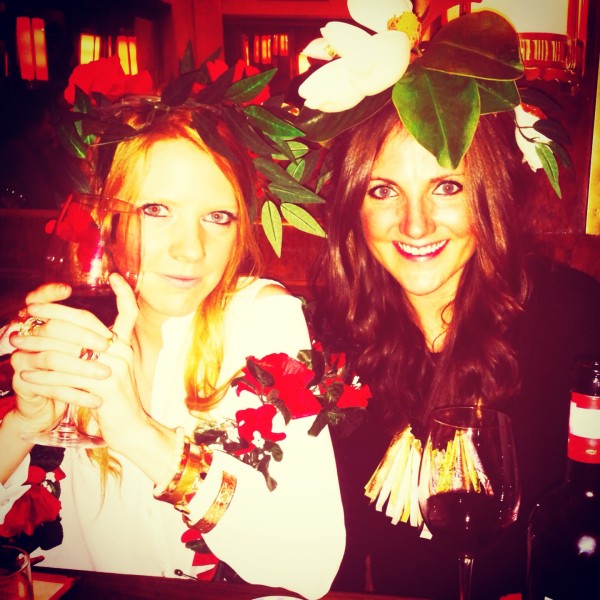 Scarlet Begonias & Sugar Magnolia, y'all
14. Make this on Sunday and have it for lunch all week: Fall Orzo Salad with Butternut Squash, Bleu Cheese, and Pomegranate Seeds. The recipe doesn't mention the pomegranate seeds, that's BBT's Top Secret Ingredient. And by BBT's I mean Fresh & Co., the place where I purchased the salad yesterday. It was so delicious and it really does seem easy to make, so I goog'ed the recipe and that one's pretty close. I don't know what pepitas are – perhaps use pumpkin seeds instead.
Cooking tips are not really under my purview…I should probably leave the recipe talk to the 4,968,999 cooking blogs out there. Hey, look – I have a camera and I heated up some pre-made chocolate chip cookies! People should see this! And don't EVEN get me started on the fashion let's-take-a-picture-of-me-in-my-outfit sites…..I feel like, since I have a blog (www.baxterbarktwice.com), I have free rein to judge other people who have blogs. I gotta say, I'm pretty unimpressed. The Bill of Rights is great and I do love America, but there are a lot of people whose right to Freedom of Speech should absolutely be revoked.
15. I love a good cityscape, and NYC never lets me down.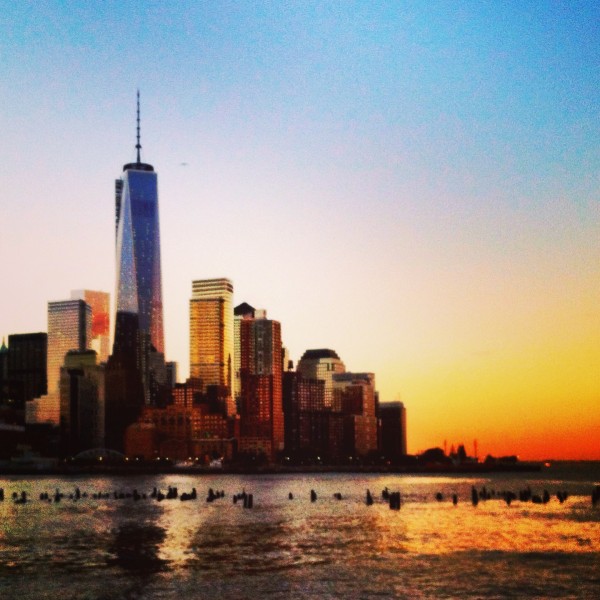 Yesterday morning's sunrise. Prob spent longer taking/enhancing/posting this pic than I did actually running. #priorities
16. Sixteen Candles, Sweet Sixteen, 16 Handles….ok yeah, I'm done.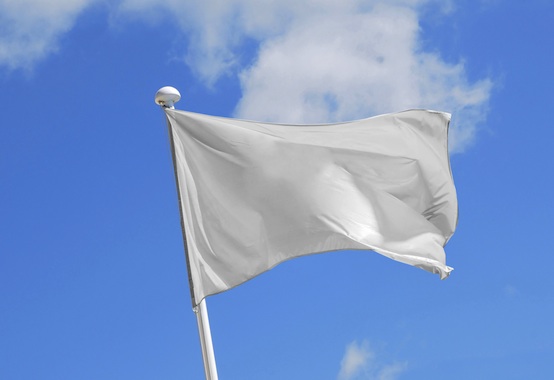 I hope you all have really great Thursdays. Me, I have a packed night of plans – a quick stop at the salon for some personal primping, an art show, dinner at Pylos with some gal pals…you know, just L-I-V-I-N'
Baxter, out
4 Responses to "Good to Know Vol. III"
November 7, 2013 at 2:23 pm

It's sad that we're scared of our own faces. :(

November 7, 2013 at 2:36 pm

Fave POSISH.

November 8, 2013 at 12:37 am

What percentage of water is celery?