Posted by AllieB on October 8, 2013
It is with heavy heart (and swollen eyes) that I share with you some very sad news: Missy Baxter, our beloved black lab and BBT mascot, passed away on Sunday. She lived a full, 14-year life and was maybe the most loved dog there ever was. I'm sorry to tell you that it doesn't matter how old they are or how much warning you have…it still really sucks when they go. Reasons for writing and sharing this tribute are twofold; I need a way of coping, and I want to celebrate the very happy life of a very happy dog.
Missy and I were kindreds. I lived at home for awhile in my mid-twenties, and she and I became very close. We spent untold hours on the couch watching tv – together we endured the highs and lows of the folks of Dillon, TX (Missy was a particular fan of Coach Taylor and Tim Riggins, just like me), and she loved Friends as much as I did. She could be something of a diva, but when it was the two of us she totally adapted my schedule of not having a schedule: we stayed up til the wee hours and slept thru mid morning. We just got each other.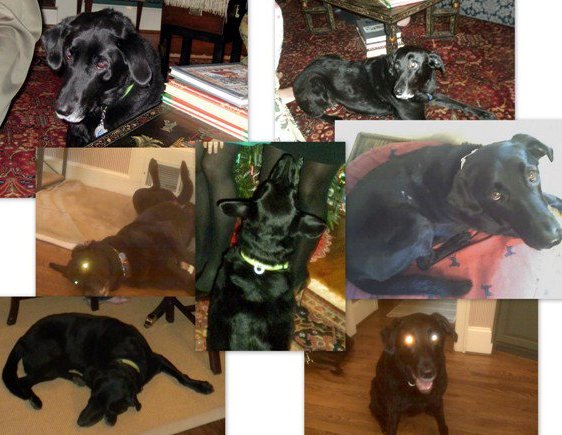 Missy was an incorrigible food thief; she really had no shame. Do y'all remember the cheese heist? It was Pal, Hilbilly, Swedge, JTomm, my parents and me, sitting around our coffee table enjoying some wine and charcuterie, and in slinks Missy…she circled the table, literally salivating, honing in on one particular $18/lb goat cheese & brie combo that I had begged my mom to buy. We joked about Missy's impressive food-snatching skills, it never occurring to us she might have the gall to do anything while we sitting right there, when CHOMP. The entire block of cheese disappeared before our eyes. The whole thing, down the hatch in one gulp.
I believe Missy had opposable thumbs that she employed only in our absence. I once interrupted her enjoying a large, Costco-sized container of almonds. Said container had not yet been opened – of this I would swear on my life – but she somehow managed to turn the lid and break thru the aluminum seal. On this occasion she proudly showed off what she'd done: "Bet you're wondering how I managed this, aren't ya?!" with a saucy wag of tail and toss of head. I'm still wondering.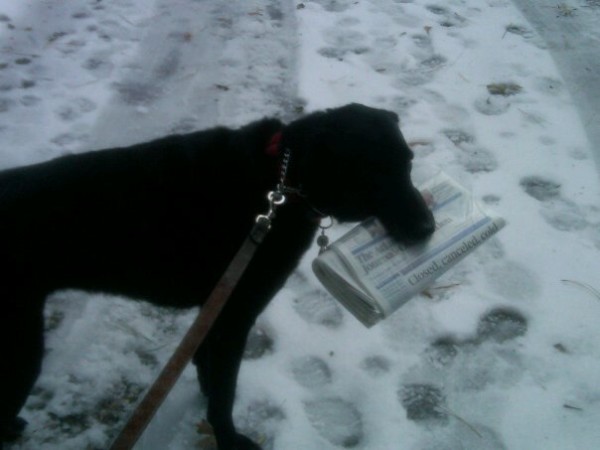 Her only defeat was the 5lb wheel of Stilton blue cheese relatives send us every year from Willams Sonoma. I stupidly left it out, and Missy helped herself. I came home to a very queasy pup and 3/4 of a ravaged, smelly cheese wheel. She looked at me, not guiltily but almost accusingly: "Why did you leave this out when you knew YOU KNEW I would get into it…I hate you, I hate that cheese, and now I'm gonna puke" and then she puked. Missy loved cheese, but I don't think it loved her back.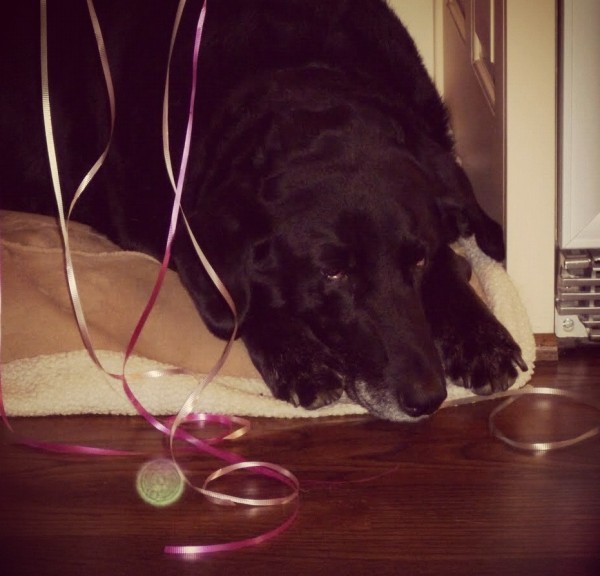 Perhaps the most bizarre instance of poaching took place on Christmas Eve several years ago. My sisters, mom, and dad We do a lot of cooking for Christmas and had left out a few projects in medias res when we went to church. Obviously knowing Missy's penchant for counter-top pillaging, we put all food/implements out of her reach…so we thought. We came home to three large knives that had each been part of dish preparation – one butcher, two serrated – licked clean on the living room floor. Missy was abnormally slow to greet us, and, given this possible crime scene, we called for her in earnest, looking for trails of blood or worse…..we found her in my sister's bathroom happily eating her way through the trashcan, oblivious to the fact that she nearly starred in her very own slasher film.
I miss her so much, and my heart breaks thinking that she won't be there when I next go home. I know she is in doggy heaven having the best time doing her favorite things: playing ball; swimming; eating leftovers, brownies, and snot-filled tissues; flirting shamelessly with anything male that moves and riding around shotgun with all the windows down. We'll be telling her stories for decades to come and there will always be a Missy-shaped placed in our hearts. We love you forever, Missy Misdemeanor!
8 Responses to "Missy & Me"