Should you find yourself planning a trip with me that includes flying on an airplane, do yourself a favor and don't. Or at least book a different flight; it's become glaringly obvious that I am the proverbial black cat of air travel. Exhibit A: the woman who died on my plane to my France. That sucked. I know it was way worse for her, obviously, and her loved ones, but it was no picnic for yours truly, either. Exhibit B: my flight to Seattle last week. I was in an exit row, enjoying the leg room and another chilling Lisa Gardner mystery, when I heard a loud thud. I didn't even look up – I already knew I wanted nothing to do with what was happening. Sure enough, a woman had passed out standing up and fell down, breaking her pelvis in the process. Having no medical background, I didn't feel the need to join the crowd gathering around her, and I figured someone had to man the exit row anyway…I'm not totally useless in emergency situations, but I've learned that sometimes it's best to just stay clear of the fracas. I guess Exhibit B isn't so bad, and had I been sitting elsewhere on the plane I probably wouldn't have even known about the incident, but that's kind of my point – I always seem to be in close proximity to ground zero of the trauma.
Anyway – Seattle! Great city. We even had awesome weather, which is kind of unheard of given there is some sort of precipitation 220 days out of the year. Bleak. Here are some pics. Neat.
The end. It was great having all six of us together, and I even got to see NANDI – good times, y'all, good times…
Now I have to move out of my apartment, and I have no idea where to start. Moving is the worst. Does anyone want to buy a couch/table/bed/dresser/another table/rug/rug again/arm chair? A, the tv's got your name on it…let me know.
Oh. I was WILDLY incorrect re: my crush on Ryan Lochte. Retract!!! In spite of winning first place on Saturday, he is nevertheless a complete and total LOSER. I think it surprises no one that he lives in…wait for it…Gainesville, Florida. He would. And it gets worse! I just goog'ed Ryan Lochte grill and it turns out he has several and has been wearing them at medal ceremonies for years – it seems that custom-made bedazzled grills are his "thing"…I just threw up a little.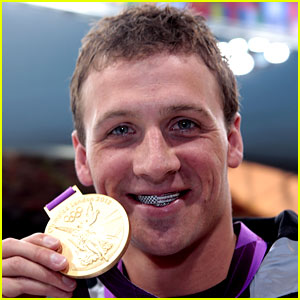 "Yes, I am wearing one in London, and I wear them because they are different and fun. That's my personality," Ryan told USA Today.
And on that note, I bid you farewell. Take solace in the fact that, no matter how mis your Monday is, at least you're cooler than this guy. You might not be in as good shape as he is and you probably have fewer Olympic medals, but you're definitely cooler.