Posted by AllieB on October 28, 2010
Mash: verb; what I do when I am around people of whom I am especially fond and wish to express my effusive feelings.
MASH: noun; predictor of life and the best game EVER – now available on the world wide web!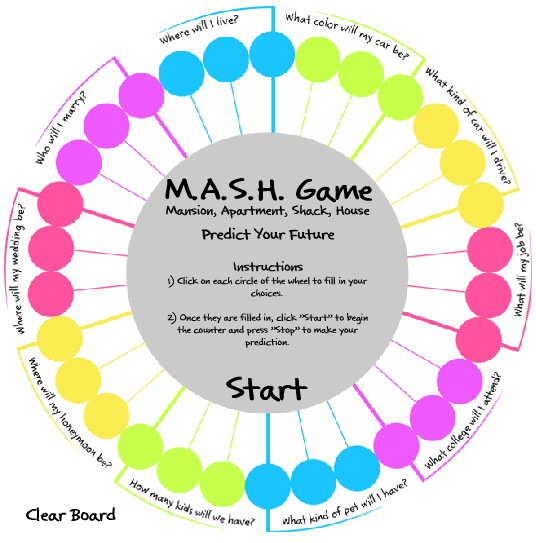 Here's how it's gonna go down: "Allie, you will attend UGA to become a novelist. You will live in Napa, in a shack. You will marry David Beckham in St. John. Â Your honeymoon will be in The Seychelles. You will have 1 kid and a 1 puppy. You will drive a black E Class convertible."
I'd happily live in a dumpster with David Beckham.
I have my older sister, Charlotte K. Baxter –  lover of pink and non-winner of Homecoming Queen, to thank for this exciting interactivity.
4 Responses to "Nostalgia: MASH"