Posted by AllieB on April 20, 2011
I wish I could say, "disclaimer: the following story didn't actually happen" or something, but I cannot. I swear I'm not a total social retard – like, I know I'm not – but when I fail, I do so spectacularly.
Cut to: Saturday at Kramers. I was sitting casually at the bar, as I did for entirely too long that day, and I found myself without anyone to talk to. Since I am comfortable sharing this detail, it is obvious that I am not a loser, I just am by myself sometimes. . . anyway, there I was, sitting, and I thought, hey – why not meet someone new. So I turned to the gentleman sitting a few seats down from me, assessed the situation, and tried to think of something to say.
Me: Did you know your beer is frozen?

Him: <stares at the obviously frozen beer, then back at me> Yeah, I actually did notice that.

Me: I hate it when that happens…did you, uh, bring it from home?

Him: <with a look that could only be described as pity, swivels on stool, conversation terminated>
No. He did not bring his frozen beer from home, Allie, YOU IDIOT.
I'm going to change the subject.
Last night I made a really delicious omelette – how the H do you spell omlette?!? Anyway, I sauteed some green peppers, onions, and shrooms, poured in my egg whites, added some mozz cheese and a liberal douse of Tabasco and voilà!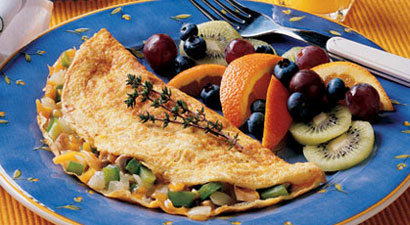 Admittedly, this is not a photo of my meal – mine was slightly less photogenic. Things went awry when Missy Baxter tried to eat the homemade chocolate chip cookie dough I'd just made, and I had to leave my egg-based creation unattended over open flame…whatevs, it still tasted great, and I had a grapefruit to go with it. Bon appétit, indeed.
Speaking of Français, my parents stayed here last night. I'm stuck wrassling over cookie dough with the dog while they're sipping champagne in Champagne.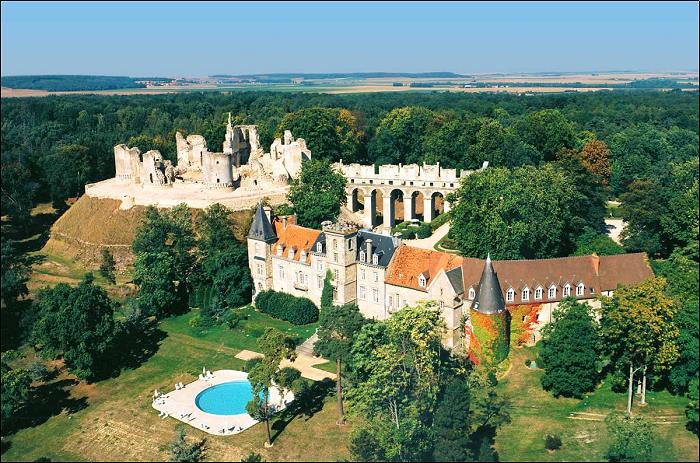 :|
Lastly, Grindhouse Killer Burgers opened a new outpost yesterday, conveniently located on Piedmont in Morningside, complete with liquor license and patio, not to mention their famously awesome burgers. BP & Pantalones – we can hit that up for Friday lunch.
8 Responses to "Do as I say, never as I do"