Posted by AllieB on November 22, 2010
I like celeb news to the point of obsession as much as the next person, but this Prince William and Kate Middleton engagement is quickly becoming a real interest of mine. There's been talk of an intervention, but I think that's way too premature – my fascination with all things Kate and wondering what her wedding dress is going to look like and trying to channel her in my everyday life is completely under control.
That said, I've decided that maybe I, too, should become engaged to a Prince. I found this blog about the most eligible bachelors in the world, and I've zeroed in on Prince Carl Phillip of Sweden. He loves racing cars and studied graphic design at RISD. And he's hot. Helloooooo, Prince Carl! <shoulder dip, head toss>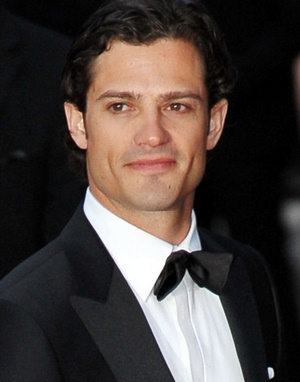 source: Glo
Plus, not only have I read all three books in the Stieg Larsson trilogy, but I've also gotten really into the Swedish-made films, so Carl and I would totally have a ton to talk about…this is really coming together nicely…! Princess Alexandra. Loves it.
Ok, fine.
Dennis: As a matter of fact I'm starting to think think we need to intervene on you for your illiteracy.

Dee: Yeah, Charlie, you are getting real dumb.

Charlie: Come on, alright, this is what I'm talking about. Illiteracy. You know, what does that word even mean?
4 Responses to "He'll do."