Posted by AllieB on December 13, 2010
JustJared reports that, last Thursday,  Boobs Legsly and Ryan Gosling were seen canoodling at the Standard Hotel in NYC after his premiere of his new film, Blue Valentine (per Fleming's somewhat adamant request, I finally watched the trailer – I encourage you all to do so…this looks like a good flick). Not only did she sneakily enter the screening of the film through a back entrance to keep a "low profile" (you're not that famous, Boobs), but they also ate dinner at the Standard Grill after the party where they enjoyed a nice meal of…oysters.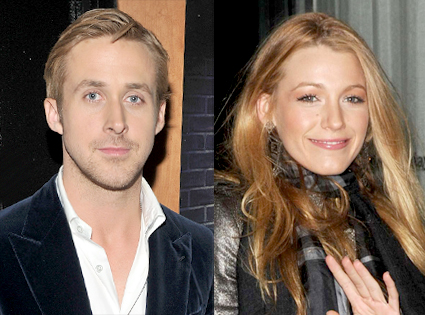 I am very irritated with this development. Here is why:
age difference (she's 23, he's 30)
in The Notebook he loves a girl named Allie…that is my name
I really like him; I cannot stand her
This is even more bothersome than the Taylor Swift and Jake Gyllenhall coupling, largely because Taylor Swift is so meh, IMO, although I do enjoy her music, and Boobs is just sooo annoying. What is WRONG WITH YOUR MOUTH.
Oh, whatever.
If you're still in need of Christmas gifts and are looking to air on the side of obscure – here are some great ideas. I'm a little obsessed with these NYC vs. Paris prints – there's a whole series of them. And surely there is someone on your list for whom a silver retainer necklace would be perfect.
5 Responses to "Kindly cool it with the canoodling"