Posted by AllieB on December 14, 2010
Every year National Geographic has a contest for Photo of the Year. I don't know how these people do it, but I find these images absolutely stunning, if not kind of unbelievable.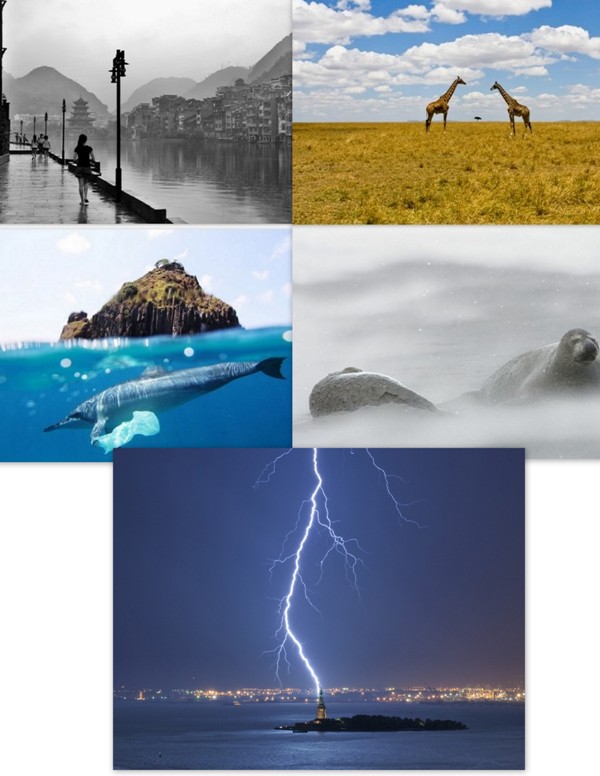 I mean…just, wow. There are tons more – check out the link.
This morning, on my way to work, I had the pleasure of enjoying Mariah's, "All I Want for Christmas" which is truly the only way that my two minute commute was bearable. WTF is up with this weather!?!? I know it's taking over every conversation, from office small talk to gchat taglines, but it's really messed up. I'm glad I finally sprung for a space heater, although I'm considering going balls-to-the-wall and actually turning on my GAS. I live in a very old building (built in 1929), and the landlord and other tenants say that space heater is the way to go, but I enjoyed my grilled cheese dinner last night in socks, Juicy sweats (ha, I know), long sleeved tee and down puffy vest. That is a ridiculous amount of clothing – especially for moi, as I tend to air on the side of warm-blooded (Meet & Greet: Red-Faced Allie).
Let's talk about grilled cheeses some more. There are few culinary delights that are more delicious than a plain, old-fashioned, diagonally-cut grilled cheese sandwich made with real butter, soft bread (wheat), and Kraft singles. Holy.Wow. Leila and Lacy have been talking about their grilled cheeses for awhile now, and I decided to buy the ingredients last night. I've created a monster; all I can think about is when I'm having my next grilled cheese. I think I might add in some tomatoes to my next round – that way there will be at least a modicum of nutritional value.
2 Responses to "On notice: Mother Nature"
December 14, 2010 at 5:50 pm

I recently found a sandwich grill in our cabinets and I've eaten no less than 4 grilled cheeses in the past week. This sandwich storm is going to continue through winter, I have no doubt.

December 15, 2010 at 8:57 am

I had one for breakfast. This is getting ugly.