Minus 10 points for missing last week – I don't even have a good excuse and it will probably happen again, but I'm here today which I'd say is a victory – and not a small one because there are no small victories. Lots of exciting stuff going on: instead of using a standard bullet format to organize my thoughts, I am breaking them down by the numbers. And if that's not enticing enough, there's a really cool surprise when you get to the end…
24: 24 hours til I'm poolside in the Panhandle.
3: Three different sales people Pretty Woman'ed me at Bergdorf's on Monday. I ordered something from Neiman Marcus online, and I didn't like it. I also didn't like the idea of waiting 14 days for my refund (there's no Neiman's in NYC), so I gave Customer Service a call and learned I could return my item to Bergdorf's. Awesome! B-dorf's is 10 blocks from my office. Things got a lot less awesome upon arrival – I totally get now how lousy Julia Roberts-as-prostitute felt when she went to that store and those bitchy ladies wouldn't help her.
Sidebar Rant: I think there's a required seminar all these employees attend where they learn how to make you feel like crap. First and foremost: the signature Eye Rake – this move actually has the same effect as that machine in Honey, I Shrunk the Kids except it shrinks your soul.  Anyone who is not toting an ostrich Prada bag or hasn't had at least four plastic surgery procedures is subject to the Eye Rake wherein the sales associate rakes their eyes up and down your person, pausing to raise a single brow at especially offensive attire or accessories, such as a pair of Tom's. Once they've robbed you of all self-worth, the employee will purse their lips in a smirky duckface and then, with a hugely exaggerated roll of their eyes, might they deign to answer whatever question you dared ask.
Perhaps one day I'll go back in carrying not one but three Prada ostrich bags having spruced myself up with a face, brow, eye, boob, AND butt lift, then glide around with my nose in the air waving wads of cash saying, "Big mistake, huge." Yeah….yeah.
I digress. Someone finally told me where to return the stupid dress, and I got my dollaz back in 48 hours. Mission: accomplished.
2: I've made two tomato pies in the last two weeks. Have you heard of the tomato pie diet? It's all the rage – little known fact: mayonnaise and flaky pie crust are actually power foods.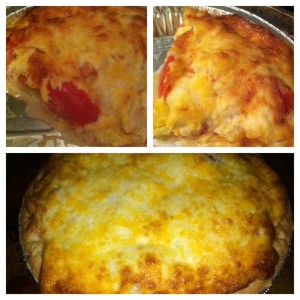 4: I recently bought a pack of classes to Barry's Bootcamp aka Torture Chamber Where You Pay $$$$ To Be Yelled At Then Almost Vomit. I've gone to four of them. Four is also the number of days since I've been able to stand up or sit down without crying a little.
0: I have successfully walked into the Men's room zero times this week! Two weeks ago I moved up several floors to a new office, and the layout is literally identical to where I was with one exception: the men's room is where the women's room was, and vice versa. While I feel really good about my literacy and ability to identify the universal signs for MALE and FEMALE, I still find myself walking towards the wrong door…
5: …and last week I actually did walk thru the wrong door. Five times :(
2011: back in August 2011 the PGA Championship was at the Atlanta Athletic Club. I went to an early round and discovered the physical specimen that is Adam Scott. I spent much of the day stalking tracking his progress and I know I wasn't the only one who felt our "connection" – it was palpable. Adam definitely needs another green jacket. What a smokeshow.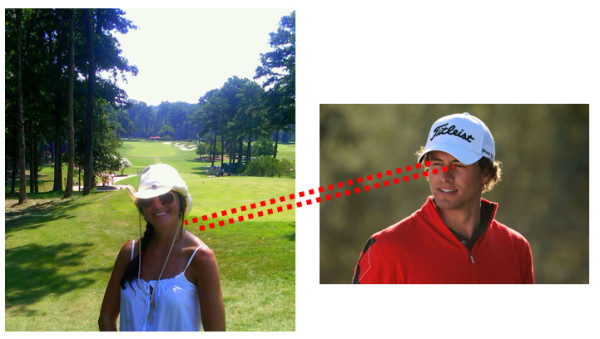 See something you like, Adam? I think he might be jealous of my traps #hoss #mustbetheangle
19: Valeria, the human Barbie, has a 19 inch waist and maintains her inhuman proportions by way of plastic surgery and subsisting on an "air and light" diet. She's freaking me the EFF OUT. Read more about how cool and normal she is in this GQ article. (Credit: Hilary.)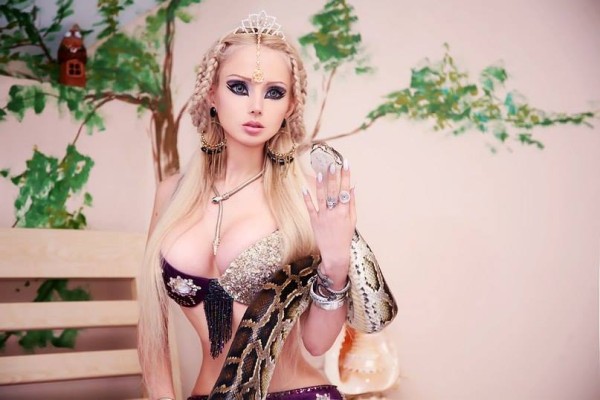 That's a real person.
39: 39 Things That Only Girls Growing Up in the 80's Would Get. This gave me almost physical pangs of nostalgia…Caboodles! Lip Smackers! Side pony's! I actually still like a side pony…(credit: A)
23: So this what they mean by "heaven on earth" – the Annual Lobster Rumble on June 5 in NYC showcases 23 lobster rolls from 23 restaurants across the US, and I, the event attendee, am tasked to taste them all and choose a winner. Holy sh*t. There goes my "one lobster roll per year" rule. That was a really dumb rule anyway.
I was lying about the cool surprise – thought I'd lose you when I started talking about my "standard bullet format." Thanks for reading!
I'm PCB-bound for a calm and relaxing wedding weekend with only a couple friends – we'll go to bed early and there will be no dancing, especially not to Mustang Sally.
Spring is here!!!! TGIT!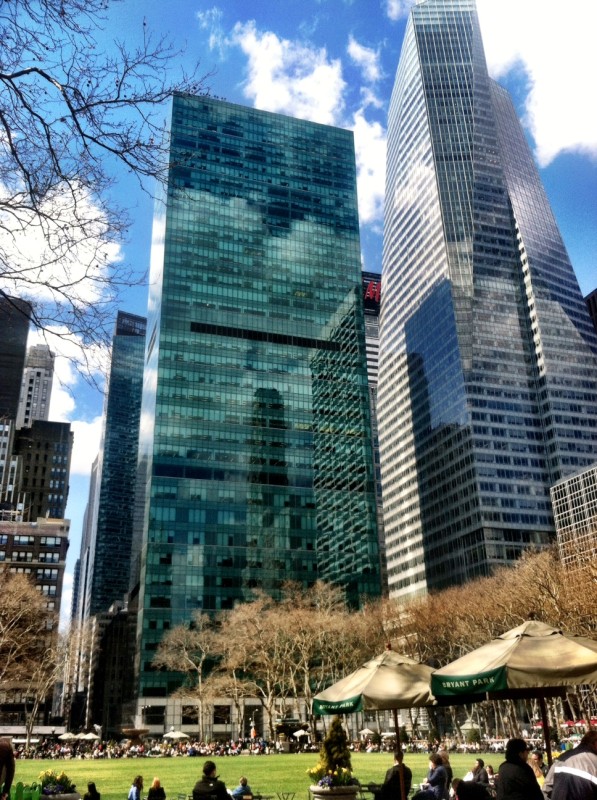 And one day, not too far from now, those trees might even grow some leaves…
 Take a minute and count your blessings today. I say that in all sincerity.