Posted by AllieB on March 21, 2011
The weather forecast for this week is the bomb. There needs to be an immunization for Spring Fever or something, because I have a very hard time functioning when it's a cloudless 77 degrees outside. And the flowers, they are blooming…! The tulips outside Cathedral of Christ the King on Peachtree are worth a drive/walk by, seriously. Even if you have no mind for flowers, if you like pretty, bright things, like toddlers and I do, then you should check them out.
Worthy of note:
Take this survey and get a free burrito from Willy's (or your choice of menu item). It takes about 8 – 10 minutes, and it's worth it.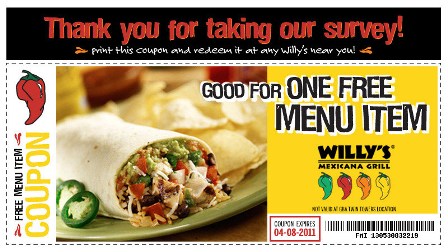 I just finished Steve Martin's newest novel, An Object of Beauty. I loved it! Couldn't put it down. The main character, Lacey, is pretty annoying but nevertheless engaging, and it is also an interesting examination of the art world, both from an artistic and business point of view. There are reproductions of the works that are referenced specifically, and I actually learned a lot – Steve Martin knows a LOT of words. I realize this is hardly an enticing review for the average novel reader, but don't let it deter you – it's very easy to read, and there's plenty of sex, drugs, and scandal (not too much – Mom, you can still handle it), it just happens to have lots of facts, too. Highly recommend.
I want to be this girl. She has a blog, Atlantic Pacific, and it's awesome (credit: K). She gets dressed in fantastic outfits, her cute boyfriend takes her picture, then she posts the pics on her blog and gets tons of free clothes from designers. Must.Be.Nice. She went to the University of Florida and worked for Gap/Old Navy for awhile, and now I think she's just a fashion consultant (you can find out a lot about people on LinkedIn…), more or less. What is pretty cool is that she lists where gets all her stuff, and while her YSL bags aren't so much an option, she gets lot of things from Madewell, Zara, American Apparel, and other reasonable places…she reminds me of Sienna Miller, and I LOVE Sienna Miller.
I just booked a ticket to go visit CKB…! SoFLA, here I come!!!
4 Responses to "Ants in my pantalones"
March 21, 2011 at 11:29 am

CANNOT WAIT!!!!!!!!!! And aren't you excited that the only activity on our agenda so far commences at 5:15 am?????

March 21, 2011 at 12:38 pm

I need a new book to read! I've watched several interviews with Steve Martin recently about this book. I'm headed to LA for work on Weds. and might need to come over and borrow it for the plane ride (that is, if it's up for grabs).

March 22, 2011 at 10:10 pm

Ready for the book. After all, I'm the one who reserved it at the lib. I love his tweets. CAPS LOCK KEY Has been found.