Posted by AllieB on January 16, 2013
Be advised: if you're on my List or are at all guilty of irking me, today is not your day.
1. Jessica Simpson was on The Tonight Show with Jay Leno last night. I can't even…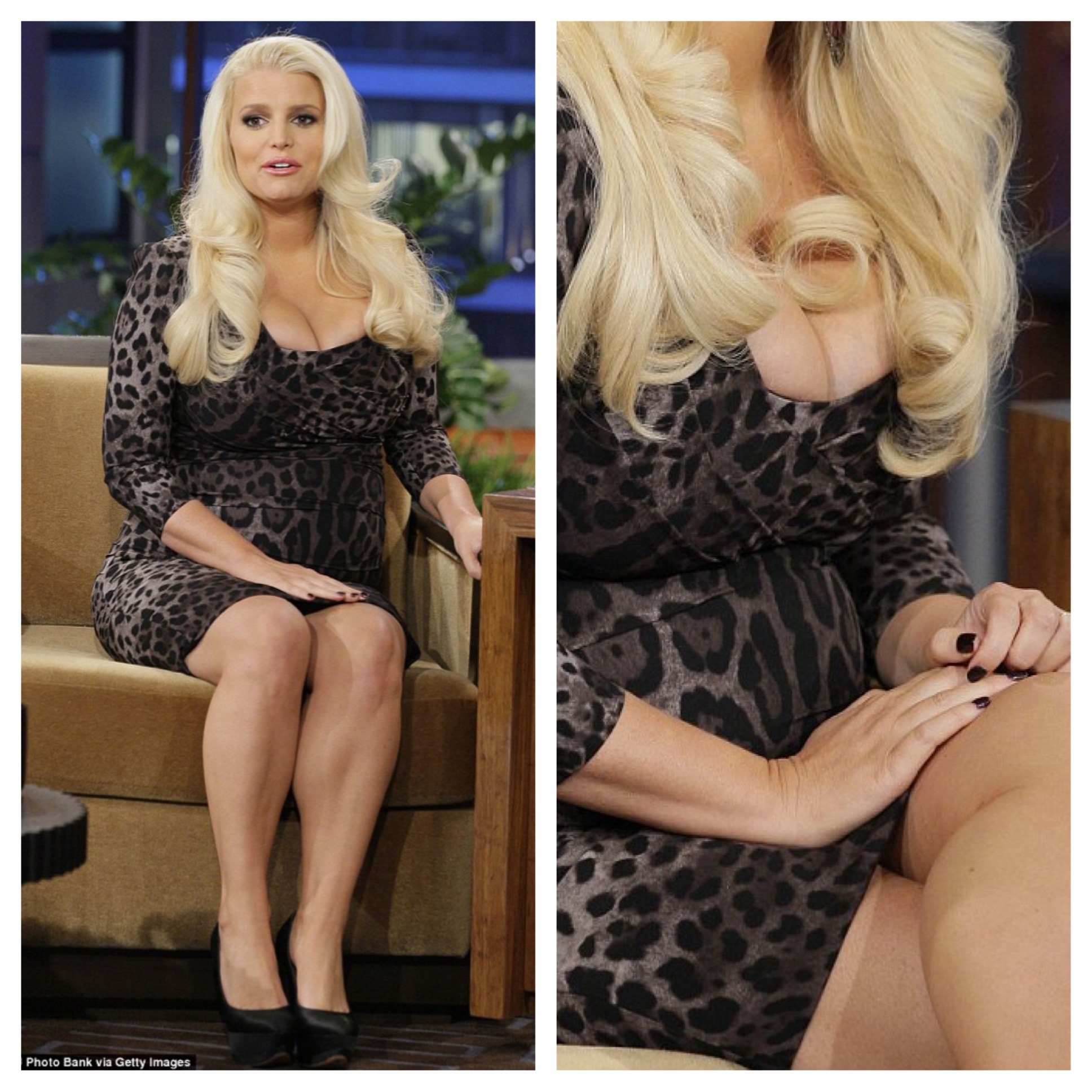 I am speechless; I am without speech. First, easy on the Botox. Second, it is possible to dress in a flattering, appropriate manner in which you accentuate your best attributes and disguise your flaws. Jessica, who has the demonstrated mental function of a wet mop, has never heard this message from Captain Obvious and chose to wear that instead. Of course she did.
2. I went postal at the Post Office. The Post Office has now trumped SantaCon as my Least Favorite Thing. There was an incident yesterday morning involving myself, two post office workers, a roll of Priority Mail tape, and a roll of Standard Clear Shipping Tape. Long story short: one of the workers repeatedly gave me blatantly wrong, flat-out-erroneous information regarding the kind of tape I needed to use for my shipping needs. This resulted first in confusion, then frustration, and ultimately snowballed into blind, unadulterated RAGE. I honestly think the situation could have escalated to the point of law enforcement intervention, but, as though I were starring in my very own segment from Chicken Soup for the Soul, a good samaritan appeared out of nowhere and shared with me her roll of Clear Shipping Tape. I nearly burst into tears I was so grateful. I then realized that I acted like a total f'ing lunatic may have overreacted a teeny bit, and I apologized to the people with whom I'd had issue…one of them, anyway, the other one got the stink eye she deserved. Having worked in the service industry several times during my adult life,  I know how much people suck and how hard it is to be nice all of the time, and I know that I can air on the side of impatient, but this….this was unfounded.
3. Was The Duchess on glue when she approved her first official portrait? HATES IT. I'm going to chalk it up to pregnancy hormones and let this one slide…hopefully it will find a nice home in the basement. Or maybe in Pippa's room…muahaha
Ok, enough complaining and senseless lambasting – I got it off my chest, and I feel much better… As I mentioned, I joined Equinox (Equinox is a gym) and I've been going a lot – I even went on Saturday. To the gym. To a spin class. On a Saturday. In efforts to keep things interesting, I am trying every single one of their class offerings, many of which are brand new information. Case in point: "ViPR" aka "vitality-performance-reconditioning." Intrigued by this collection of healthy-sounding words, I went to the 6:30 AM class last Wednesday morning….and here's how that went (cut and pasted directly from The Serve).
So, this morning I went to the most nonsense class ever, I don't even know how to describe. Apparently it's not only new to Equinox, it's new to the United States, so when I was mega-failing (flailing?) that made me feel a little better. There was a really really pretty girl in my class – she looked like Lucy Hale on Pretty Little Liars w the dark hair and thick eyebrows only much prettier. Prettier, taller, skinnier. I'm telling you, this girl had an a** that would NOT quit. She was even coordinated. She did not enhance my fitness experience.

I'm just glad she wasn't in the locker room the same time I was…could've been awkward for everyone.

Anyway, the focus of the class is this very crazy huge, weighted black pipe/tube that you sling around. I am laughing thinking about it. It was really hard. There's also a step box; I think I did 1,000 squats. At the end, the instructor sought me out and told me I didn't "totally suck", which I found encouraging, until I saw him give Lucy Hale's hotter twin a high five and a, "You go, gurl!"

I won't be returning.
I know I'm not talking about resolutions, but one of my non-resolutions is to write more in 2k13…quantity>quality??
6 Responses to "ALRIGHT."