Posted by AllieB on March 16, 2011
Today is Flavor Flav's birthday (he's 52?!), and also Lips Appreciation Day. Per the oh-so-trustworthy internet source, holidaypedia.com:
You've spent a fortune on your teeth and now it's time to do something good for your lips. And today's the day. And lets not forget kissing is always a great way to celebrate your lips!
Er, awk. And none of that matters anyway because the most important thing about today, March 16, is that it is my favorite* sister's birthday!! HAPPY BIRTHDAY, CHAR!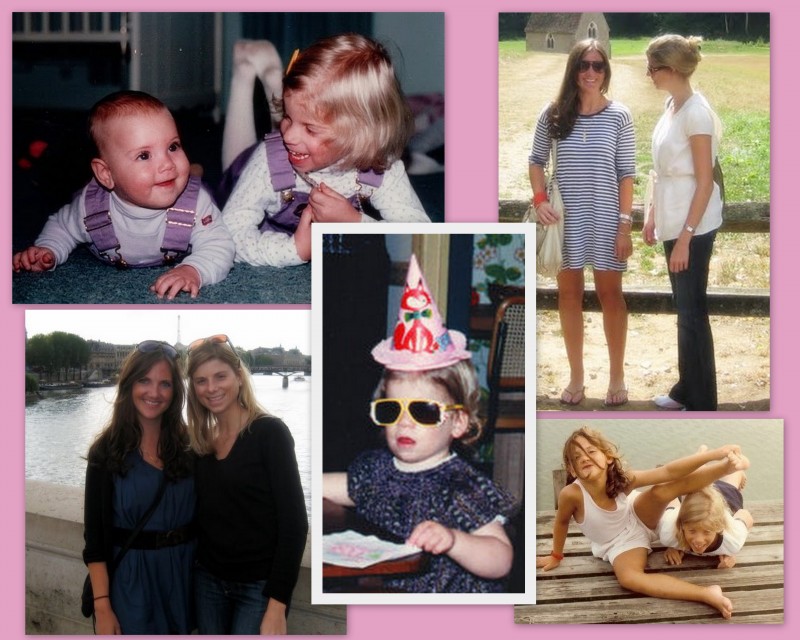 Charlotte is the best big sis in the whole wide world because she always looks after me, we always have fun, we laugh a LOT, and we have the same arms. I hope you have the best day ever, Sistie!
*Jordan, when it is your birthday you can be my favorite.
8 Responses to "Pucker up for Flavor Flav"
March 16, 2011 at 9:26 am

HAPPY BIRTHDAY CHARLOTTE!!!

March 16, 2011 at 9:35 am

[Setting: random Buckhead bar (most likely Moondogs), or possibly Puke]
"So, uh, how do you girls know each other?"
"We're sisters!!!"
"What, you mean like SORORITY sisters?"
"Noooooo! Real sisters! See?? Same arms!!!!!!!!"

Thanks Sistie! No one has ever made me a personalized photo collage before! LOVE YOU!

March 16, 2011 at 9:36 am

P.S. It should be noted that none of the other children attending the birthday party the center picture was taken at were wearing eyewear of any kind.

March 16, 2011 at 12:09 pm

Well, they were all wearing hats! And it should be noted that you two do not have the same legs.

March 16, 2011 at 12:53 pm

Great input Mom – HAPPY BIRTHDAY CHAR CHAR!!!!

(I almost didn't acknowledge this post per the obvious transgression on Allie's part, but obviously Charlotte is my favorite sister today too, so all is forgiven)

March 16, 2011 at 4:10 pm

Yes, I believe I was there for said exchange! Happy Birthday to Char! LETTUCE!

March 16, 2011 at 1:52 pm

Happy Birthday Charlotte! Hope it's a great one!