Posted by AllieB on August 8, 2011
Oh, hey.
Lo siento por el absentia. I was busy being at the beach! I love the beach. I am meant to be in warm climates, near the water, with a nice tan. In Atlanta, I am missing one of these crucial components…and it's not the warm climate part.
Meet and greet: Sand Cliffs, FLA! We went to Miriam's house – it is just delightful.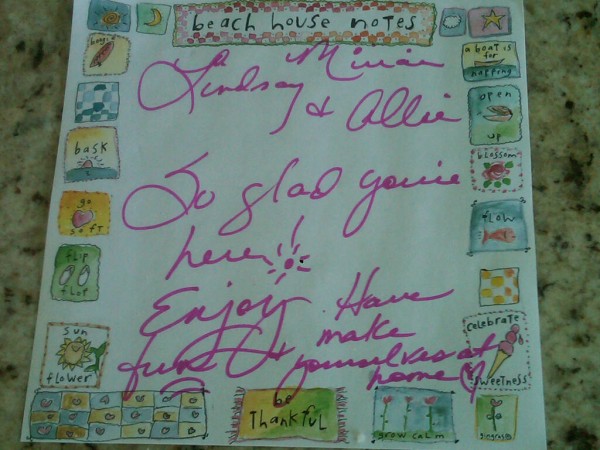 Janie is the cutest.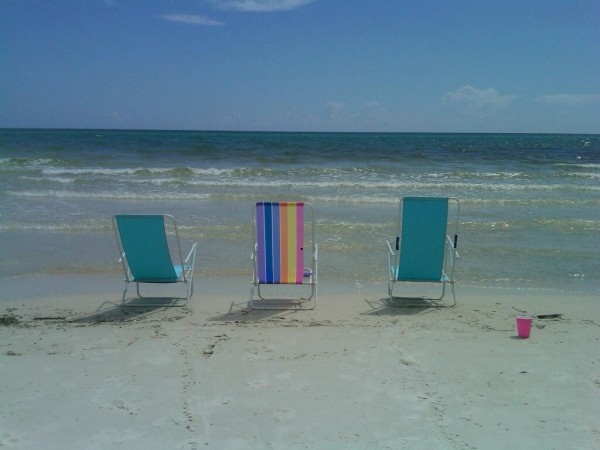 It was about 193 degrees – contact with water was mandatory…minus the Attack of the Sea Slugs. Ew.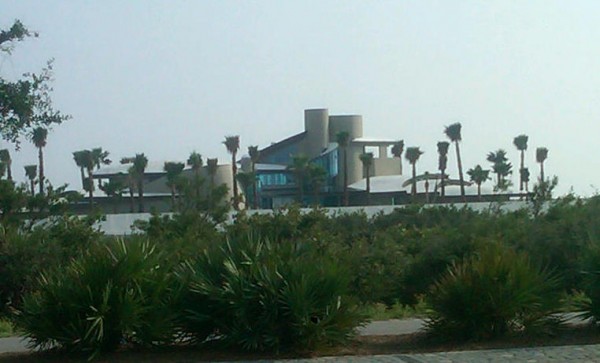 The Hilton House. I'm obsessed with this house. I think it is just so cool – when we were down here last spring, the landscaping was pretty sparse and it was more of an eyesore than anything – now it looks pretty badass, IMO. Once again, some truly excellent photography thanks to my Blackberry 9630.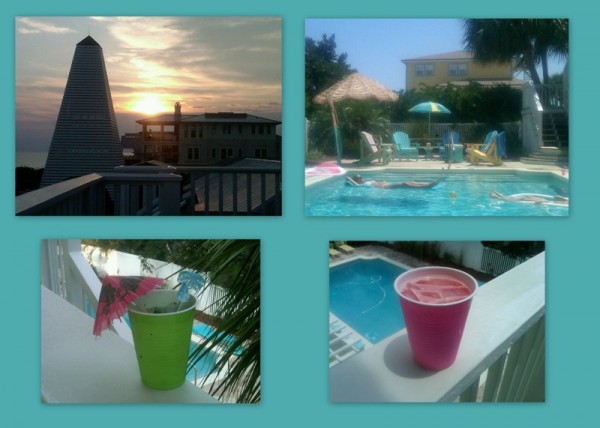 Other highlights (from top left):
-vista from Bud and Alley's
-pool side!! a nice reprieve from sand. I just shook out my shorts and sand came out. I'll be covered in sand for a week, at least
–Strawberry Watermelon Marg (courtesy of Lindsay)
–Iced Vodka with Cucumber, Lemon, and Mint (Lindsay again)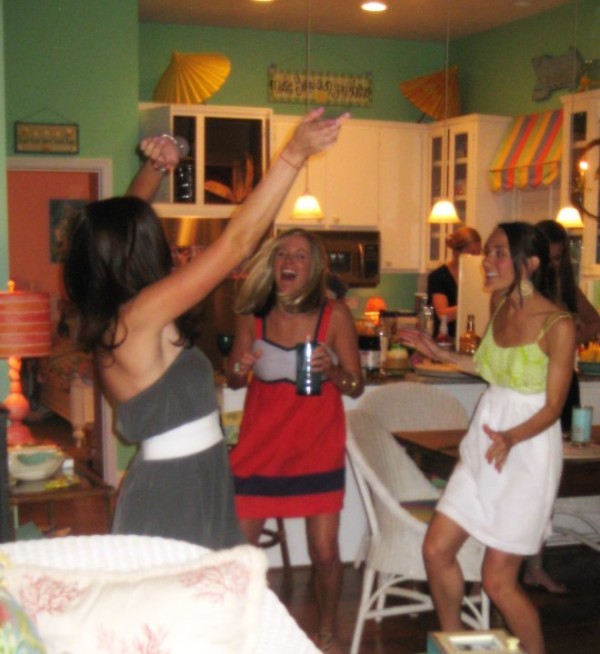 We did a bad job with pics…this is from our last trip back in 2010, but it'll do.
I don't like doing photo centric posts, I'm very disoriented – I prefer to use my words.
MUNDAY….blerg.
Tex's Tacos this week. (K! Lunch tomorrow???)
Weekly horo. (It's still last week's – check this afternoon)
Lastly, have you LIKED BBT ON FACEBOOK??? Do it. Do it now.
4 Responses to "Life's a beach"
August 8, 2011 at 12:53 pm

Wish I could be in two places at once! Hated to have missed it!

August 8, 2011 at 1:35 pm

we missed YOU, Tina!! I missed you, especially – I was hoping we could share the day bed…next time!

August 8, 2011 at 4:31 pm

LOVE!!!!!!!

August 8, 2011 at 4:49 pm

I want to go next time, I will attend.