Posted by AllieB on November 1, 2011
Hello, I'm back. You can step away from the ledge/put away the noose – I'm back.
Let's see – where were we….
I went to Taste of Atlanta. It was fun! We had some very tasty treats, with one of the faves being the meatball slider from from No. 246 in Decatur (owned by same peeps who own JCT), which I'd already heard great things about from K, and I am very proud of myself for really taking advantage of my city. Not only did we spend several hours at the festival, but we retreated to the rooftop retreat at the Hotel Palomar-now-Renaissance Inn in Midtown and enjoyed a cozy fire pit and very tasty jalepeno margaritas. I think that's what they were.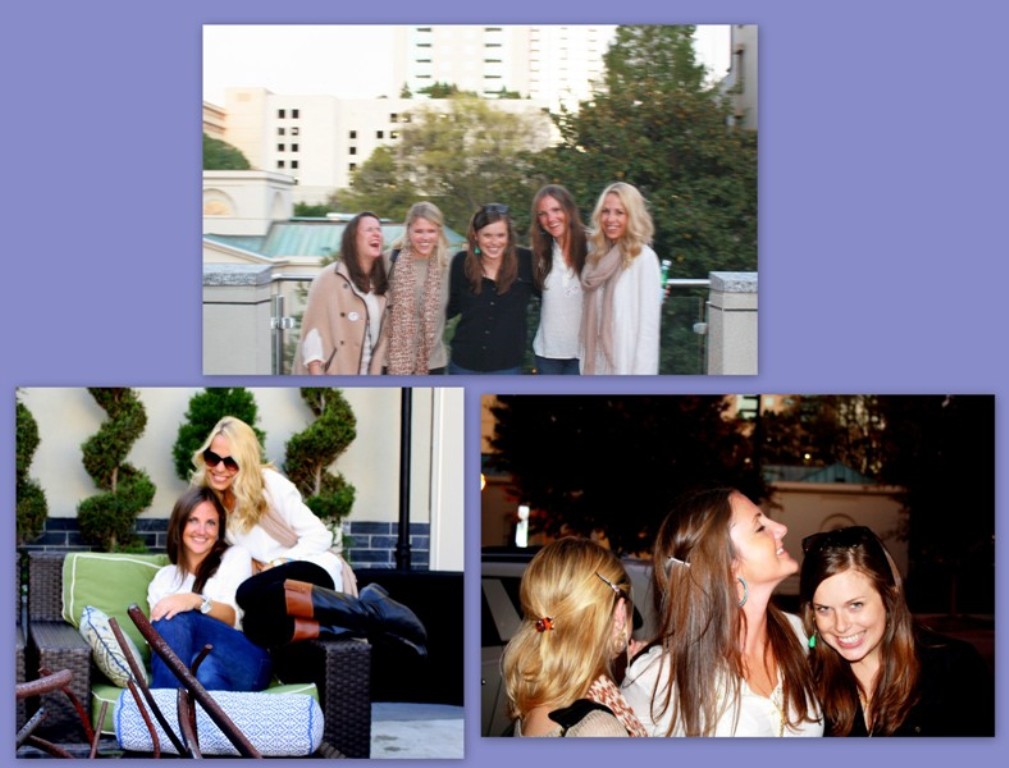 from top: hilarity with a cityscape; El's snazzy bedazzled clips from Medusa; couch closeness with Caro
Georgia BEAT FLORIDA.
Jessica Simpson…is going to be a mommy. She did not sell this information to any tabloid – probably because people who were going to pay her were like, nevermind we all have eyes that can see – and Respect for the way she chose to finally come forward: as a mummy. Get it – wordplay! Who knew she had it in her.  Also, is she due tomorrow because that is a sizable baby bump. I just don't get why she didn't come forward sooner…if people kept calling me fat yet I knew it was because I was giving birth imminently, I think I'd speak up.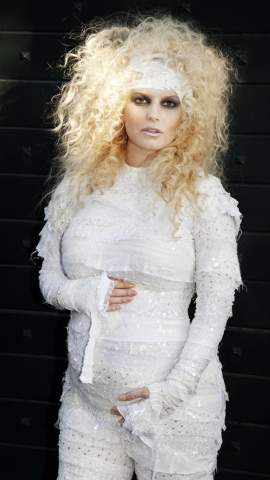 Kim Kardashian is getting a divorce…I love how no one's even pointing fingers at who did what wrong – this was clearly a business plan, plain and simple, and now they're free to carry on with their lives, just several million dollars richer. I wonder what Kim will do with all the gifts she registered for. I still cannot get over the fact that she registered for gifts – she really ought to be ashamed of herself. Whatever, I don't like Kim at all. She looks like a wax figure of herself and her rear end is truly confounding. Kim, you're fired (from BBT).
I've said it before – about blogging again after not blogging for awhile and how it is not at all like riding a bike because it's quite difficult to get back into the swing of things…welp, case in point. I always recover though. I'm nothing if not driven.
Did you see how I added a Pinterest sidebar?? I freaking love Pinterest. Click thru on "more pins" to see my carefully curated masterpieces.
On this day in 2010: I wrote a post called Bookshelf Porn. The end.
4 Responses to "This thing doesn't make me any money; sometimes I am lazy"