Posted by AllieB on January 10, 2013
Welcome to 2k13. How's it going so far? Have you made your New Year's resolutions and declared abstention from all things evil and pledged allegiance to kale and yoga?  I hate New Year's ressies – that's annoying for resolutions – so I think this year I just won't talk about them.
Except maybe a little because I want do a some humble bragging. In the scant ten days of this year, I have secured an awesome apartment on what could possibly be the most charming block in NYC; I signed over my first born and joined Equinox (I know the year is less than two weeks old, but I feel pretty good about my consistent attendance because I simply cannot reconcile the outrageous cost unless I actually go…even if it's just to sit in the steam room and take a shower with the Khiel's products – that obviously still counts); I already got my yearly physical; I have scheduled a trip that includes the use of my passport; I completed my Christmas thank you notes.…y'all, I'm teeing myself up for quite a year.
Let it be said: I do not believe that the manner in which one's year begins is at all indicative of the course it might take. My 2012 started off in the crapper and wound up being one of my very best. I'm pretty sure that, had it continued on as it started, I likely would've ended the year face down in a gutter somewhere, not thriving- THRIVING! – in NYC…we can all be glad things went uphill instead of down.
Puppy break!!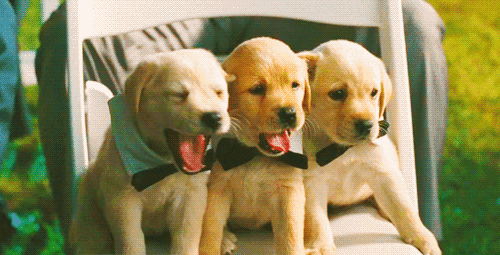 Are you yawning like ze pooches? A couple months of things going well and I'm suddenly the Dalai Lama. If you're looking for life lessons, keep looking – or hold your horses for a few years until I write my book. Said book will be a lighthearted and breezy, yet substantial and thought-provoking, collection of essays or novel that is neither fiction nor non – it'll be a little of both. I realize many of you might say, "duh, like a gazillion people have already written that same book", but most of the ones already written kinda suck, and mine won't. So, BOLO for that.
I really am excited about my apartment, and I am excited to have visitors – everyone is welcome!!! Except Hilary. There's no room at the inn for Hilary.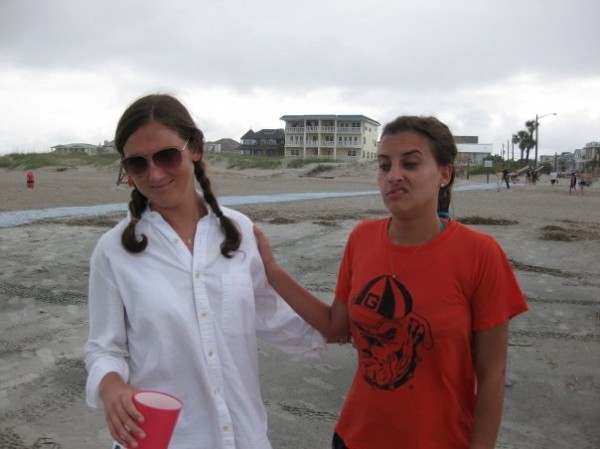 Get away from me, you toadstool. Tybee 2008. I'm restraining myself from having an ALL CAPS panic attack about how long ago 2008 was.
In other news…
Jessica Simpson is ENORMOUS; not due until sometime in 2015

Taylor Swift is sad; sent home alone on boat

The hottest, spiciest meal in the world will make you cry, take a walk, and then hallucinate

I saw Meg Ryan at Mercer Kitchen on Saturday night – she has not aged well…I was a little frightened. I also saw Jake Gyllenhaal in Union Square on New Year's Eve day…he is my height (5'7″) and kind of needed a shower, but he has a truly dazzling smile.

RISE UP!!!
As an act of respect and admiration, I have chosen to not discuss The Duchess's pregnancy. I wish her and William the very best, and I, along with the rest of the planet, await with breath that is bated for the newest member of the Royal Family.  It was also Her Highness's birthday yesterday – how strange that she and I don't have the same birthday, us being twins and all…
I read over this, and I am uncomfortable with all the heralding I did re: my good fortune, so I will share with you some of the other things I've accomplished in 2013 to cut me back down to size:
1. I lost and found my purse six times on Saturday night.
2. The strap to my gym bag broke because it got stuck in my boot heel (fun-da-men-tals). This was a true act of grace on its own, but the real treat was the tumble that ensued as a result…you're welcome fellow foot commuters on Park between 53rd and 54th.
3. I went for the hug and he went for the handshake.
Proof positive that things are as ever in the life of BBT…
11 Responses to "The Year of the Snake"