Penny, best known as the funny, awkward, not very skinny girl on my new favorite show, Happy Endings, is, apparently, my doppelganger. PX will not let this go, so I'm embracing it. She is funny and awkward and charming and can speak fluent italian when she gets drunk. Lo faccio anch'io! Plus, people really seem to like her – I almost feel flattered reading this, like he's talking about me personally.
Penny is also pretty fiesty. In this week's episode she learned how to self-defend herself and she totally kicked a**. I can kick a**.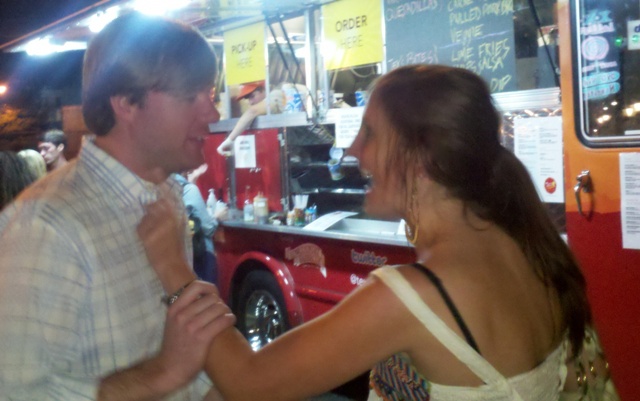 See? I don't take crap from anyone – that's me laying down the law to that sasquatch of a human, Paxton. He'll try to tell you that he's keeping me from ordering more tacos (oh look, it's TEX's TACOS), but it wasn't, it was me being angry at him for calling me husky.
Which brings me to my real point of issue. It's all fun and games until someone gets called "husky." Things really get out of hand when the insult is accompanied with a link to Urban Dictionary.
Huskaroo:

A pudgy or chunky person. In a sentence: That girl just ate half an extra large pizza! What a Huskaroo!
The really unfortunate thing about this is that I did have pizza when I got home last night…sigh.
Whatever, Penny rocks.